Nebraska Theme License Plates - BLKSHRT Idaho

I have been a fan of the Big Red since the early mid 60's. I learned of the Big Red through a fellow worker in San Francisco, my home town.

I have always been an avid proponent that "Defense wins Championships". I proudly show off my license plate, to show my appreciation of our BlackShirts! Once in a while, someone asks what it means, and I proudly tell them, it honors the finest legacy of defense in NCAA history, the Nebraska Cornhuskers!

GO BIG RED!!!

CrnhskrBob (living in Pocatello)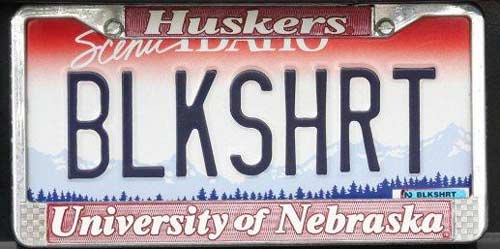 Send your plate image and story to [email protected]. Return to Return to license plate index.