Nebraska Theme License Plates - BIGTEN1 - Nebraska

Thought everyone would enjoy this one! I can't wait to take this on Big 12 road trips this year and in future years to the Big Ten.
Ryan Petersen
La Vista , NE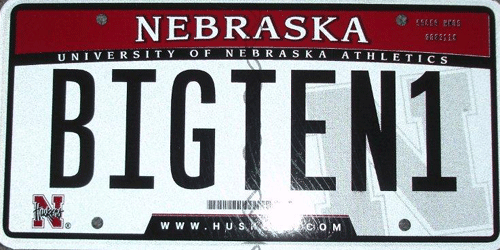 Send your plate image and story to plates@huskermax.com. Return to Return to license plate index.