Nebraska Theme License Plates - BIG RED - Kansas

This group photo shows that I have had "BIG RED" here in Kansas since 1984. It has been in 2 different counties, but they changed the rule this year to allow only 1 plate per state. Someone beat me out with longevity, so I decided to not try for another phrase.
I had one plate stolen in Sandy, Utah, while attending my son's AAU BBall tourney. Last season our suburban was "keyed", to the tune of $800+ plus damage, while attending the NU/KU game in Lawrence. So, that was another reason NOT to renew.
Big Red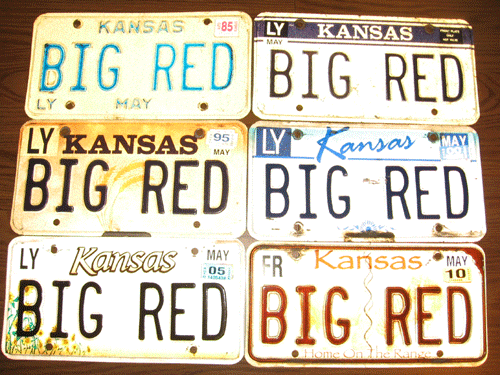 Send your plate image and story to [email protected]. Return to Return to license plate index.