Nebraska Theme License Plates - BACKNU Nebraska

Dear Max,

Just heard about your site from a buddy. Great website! As for our Husker Plates - ours are pretty simple. We wanted something unique, easy to read, and unabbreviated. I'm a chiropractor here in Lincoln, so we wanted to somehow incorporate 'spine' or 'back' into our plate as well as show our support for the Big Red. Decided to go with "BACK NU". We were not real creative, but we liked it. Both originally from David City, NE.

Thanks, Max! Go Big Red!

Branden & Cassie Rech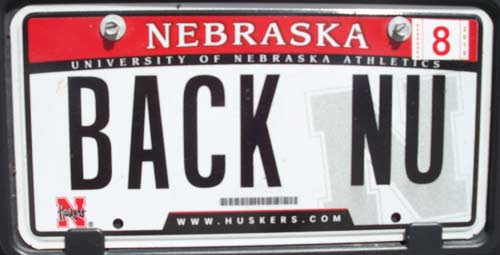 Send your plate image and story to plates@huskermax.com. Return to Return to license plate index.