Nebraska Theme License Plates - 4EVER RD - Nebraska

I have a red pickup and 3 red cars but obviously the plate is for the skers. A lot of people always ask me what "forever road" is, but the true husker fans get it!
Micah G.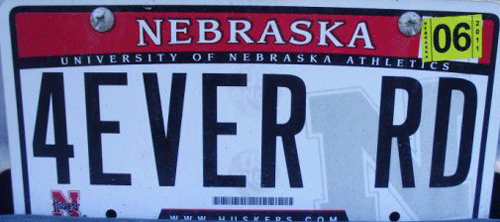 Send your plate image and story to plates@huskermax.com. Return to Return to license plate index.