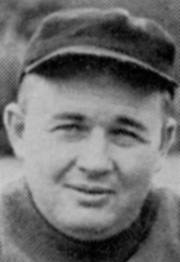 Happy 100th, Bill Glassford!
March 7, 2014
What does an old coach do when the odometer of life rolls over to triple digits? Have a party, of course.

That's what Bill Glassford has planned for Saturday, his 100th birthday, at his residence in Scottsdale, Ariz. Three days later, he'll travel to Las Vegas and meet up with several former Nebraska players: Jim "Pev" Evans, Dirkes Rolston, Bill Holloran, Bill Thayer and John Arnost.

Yes, the guy still gets around. HuskerMax wanted to inverview him Friday, but he was away on one of his usual visits to an Indian casino to play video poker.

We did get hold of his son, Gary, who said Bill is mentally sharp, has no heart problems and is doing well physically considering his age. Bill uses a walker and has trouble hearing, and macular degenration has severely impaired his vision. But he lives independently in an adult community, not assisted living.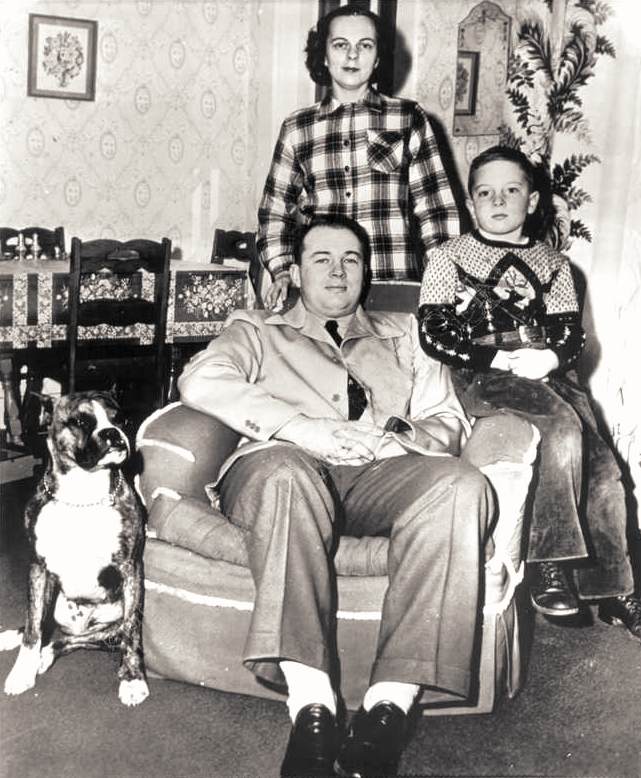 Early 1949, shortly before he got the Nebraska job, with wife Alma, son Gary and boxer Jill.
"He has outlived most of his players," Gary marveled. In addition to reaching centenarian status, Bill is believed to be the oldest living former pro football player and oldest living Pitt football letterman.

Gary said Bill has received birthday best wishes from the athletic department at Nebraska and from Pitt, where Bill played from 1934 to 1936.

Amos Alonzo Stagg was still coaching when Bill got his first head coaching job, at New Hampshire in 1946. Bill arrived at Nebraska in 1949, one season after the Big Six became the Big Seven. During his seven seasons in Lincoln, he coached the likes of Tom Novak, Bobby Reynolds, Jerry Minnick, Fran Nagle and John Bordogna. He led the Huskers to an Orange Bowl appearance and three winning seasons — Nebraska's only winning campaigns from 1941 through 1961.

HuskerMax wishes a happy hundredth to Bill Glassford, who evidently remains as sharp and active as he was seven years ago when he was interviewed by David Max. The text of that conversation can be found here.



More: Butch Rasmussen column