Nebraska Classic Golf Tournament
A golf tournament held in the Palm Springs area every February for over 40 years. Come join us!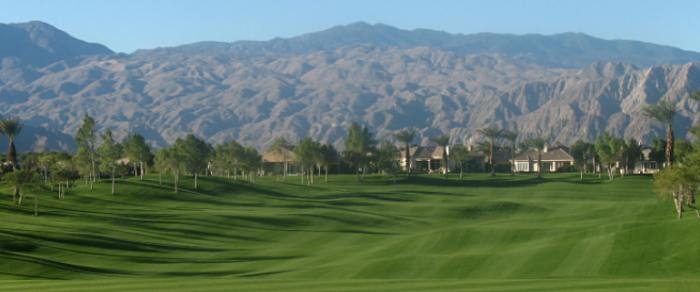 The Nebraska Classic started in 1974, here in the desert, as a gathering of friends with Nebraska ties. That gathering had a golf outing and a social aspect that continues to this day The event has been hosted by several clubs in the Coachella Valley over the years. Mission Lakes CC hosted the first of many in the early years. The tournament then moved to Rancho Mirage CC and Cathedral Canyon CC during the 90's. In 2003 the event moved to Woodhaven and then to Avondale which hosted the tournament in 2007, Heritage Palms began hosting in 2008.
So come "Husk Some Corn" with other Nebraska people and become a part of our annual outing. We are playing the Nebraska Classic golf tournament this season at Heritage Palms on President's Day weekend. So get a group together and sign up. We will organize groups for those who cannot get enough to form a foursome.
Join Us for the 46th NEBRASKA CLASSIC Golf Tournament next year on Feb. 17, 2020

MARK YOUR CALENDAR
Send us your email to nebraskaclassic@huskermax.com and we will send you a reminder in December
The 45th Nebraska Classic was played at Indio's Heritage Palms Country Club on a cool blustery day that was, in many ways, comparable to March days in Nebraska. While many would have liked a warmer day, the smiles on the players faces revealed the fun they were having.
Results for this year are at this link.
Jack Payne hosted the raffles drawing in his usual humorous and entertaining fashion. We had two former Husker athletes, Bob Newton and Ivan Grupe, join us for dinner. Newton, an All-American tackle for a Bob Devaney's 1971 National championship team, had spoken to us at a prior dinner on how he was recruited out of LaMirada, CA to become a Cornhusker.

Playing in a golf foursome was basketballer, Ivan Grupe, who played in the early 60's for the Huskers. Ivan came to Lincoln from Byron, NE a small town on the Kansas border. Ivan joined the fun by telling how he set an NCAA record by committing the most fouls per minute played. Ivan admitting his aggressiveness, he said ended many a game on the bench.
A Nebraska trivia question was posed at the dinner. "What, by population, is the smallest town in Nebraska?" The answer is Monowi a town with a population of 1! Monowi is an incorporated village in Boyd County, Nebraska. According to the 2010 census, it has a population of 1. It is the only incorporated municipality in the United States with such a population. Making Monowi the smallest town in the United States and has a mayor, Elsie Eiler.
All in all, everyone had a good time and we are looking forward to next year's tournament on 2-17-20. Everyone was requested to bring a friend next year so we could grow the tournament and have more people join in on the fun. We hope to see you next year. Scroll down for some photos.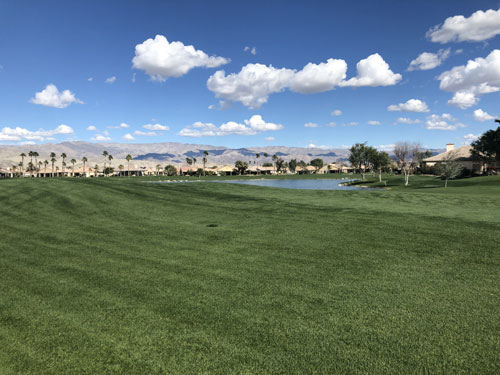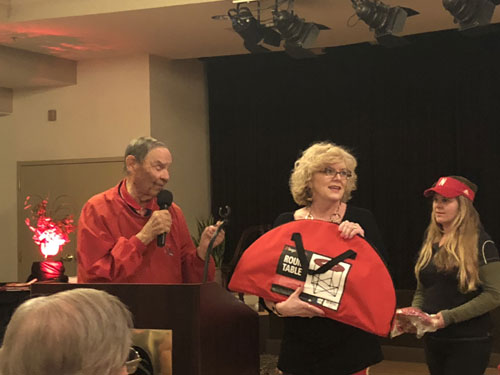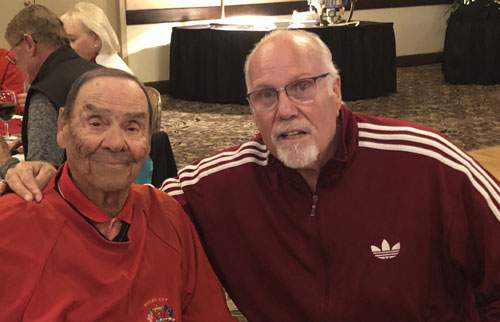 Jack Payne and Bob Newton
TOURNAMENT COMMITTEE
Ray & Karen Shaw
Russ & Cheryle Clark
Ron & Maureen Moyer
Ron & Connie Brasel
David & Donna Max