Nebraska Classic Golf Tournament
A golf tournament held in the Palm Springs area every February for over 40 years. Come join us!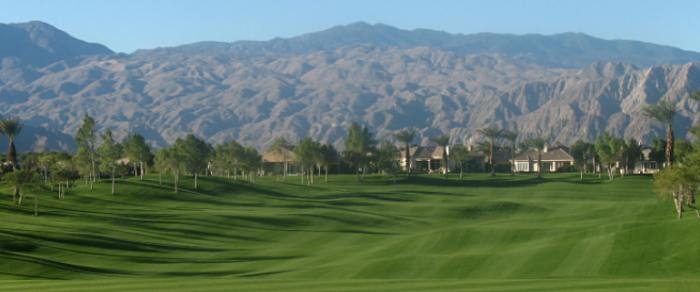 The Nebraska Classic started in 1974, here in the desert, as a gathering of friends with Nebraska ties. That gathering had a golf outing and a social aspect that continues to this day The event has been hosted by several clubs in the Coachella Valley over the years. Mission Lakes CC hosted the first of many in the early years. The tournament then moved to Rancho Mirage CC and Cathedral Canyon CC during the 90's. In 2003 the event moved to Woodhaven and then to Avondale which hosted the tournament in 2007, Heritage Palms began hosting in 2008.
So come "Husk Some Corn" with other Nebraska people and become a part of our annual outing. We are playing the Nebraska Classic golf tournament this season at Heritage Palms on President's Day weekend. So get a group together and sign up. We will organize groups for those who cannot get enough to form a foursome.
Join Us for the 44rd NEBRASKA CLASSIC Golf Tournament next year on Feb. 19, 2018

MARK YOUR CALENDAR
Send us your email to nebraskaclassic@huskermax.com and we will send you a reminder in December
Here are some photos from the 2017 Tournament with featured speaker Marlin Briscoe. A biopic film, tentatively titled The Magician, is currently being produced on Marlin's amazing life. The Magician is currently in pre-production phase with Gregory Allen Howard (Remember the Titans, Ali) signed on as the screenwriter. For more information on the project, please visit www.marlinbriscoemovie.com.
The 43rd Nebraska Classic was played in ideal conditions and enjoyed by 77 golfers. The Chamber of Commerce had the weather at its best for the tournament and the course at Heritage Palms CC was in ideal condition.

There were two Couples Flights and one Men's Flight in the tournament. Results are below. Also included is the new "Spirit Award" winning team. Their score needed the most improvement to be in a competitive position. Spirit team member Kate Tillery said, "We had a lot of fun and that is why we came". The Classic brought in a "Long Drive Guy" to assist teams scoring chances along with providing tips on their drives. Many teams benefited from the long drive provided and putted for an eagle as a result.

Dinner following play was enjoyed by 88 who were treated to remarks by our honored guest, Marlin Briscoe. Marlin was recently inducted into the High School and into the College Football Hall of Fame. The 17-0 perfect record by his 1972 Miami Dolphins is also honored in a second floor display in Canton Ohio at the NFL Hall of Fame. Marlin grew up in Omaha and starred in football and basketball. He reflected on how various people helped to mentor and mold him as he grew up. With all his athletic achievements Marlin was able to give back to our youth via various activities including his youth football camps and his working with the Boys and Girls Club in Long Beach, CA. A Classic participant himself Marlin's competitive juices were shown in his comment 'I've never won here but there is always next year's tournament'. Jack Payne, long time Nebraska Sports announcer, entertained the audience in the raffle portion of the dinner.

We hope to see you next year on February 19 for the 44th Nebraska Classic and have some fun.
2017 NEBRASKA CLASSIC 4-PERSON SCRAMBLE RESULTS
Monday, February 20, 2017
MEN'S FLIGHT
NET NAMES SCORE
1st Spencer Murdock / David Alexander / Randy Wood / Scott Lambert 55
2nd Mike Tessin / Layne Herber / Tim Haley /John Severin 55
COUPLES FLIGHT A
NET NAMES SCORE
1st Tom & Joyce Ruffino / Terri & Devera Uhl 53
2nd Chris & Stephanie Olson / Mike & Donna Leinen 55
COUPLES FLIGHT B
NET NAMES SCORE
1st Bill & Julie Shelby / Ellen Boyer / Patrick Roberts 53
2nd Earl and Ilah Schmieding / Dennis & Connie Berg 53
Spirit Award Score
Linda Gomez / Linda Meints / Karen Shaw / Kate Tillery 65
CLOSEST TO THE PIN
Ladies #8 Julie Skoglund 19'0"
Men #14 Layne Herber 4'1"

TOURNAMENT COMMITTEE
Ray & Karen Shaw
Russ & Cheryle Clark
Ron & Maureen Moyer
Ron & Connie Brasel
David & Donna Max