Rose Bowl 60 Year Reunion Picture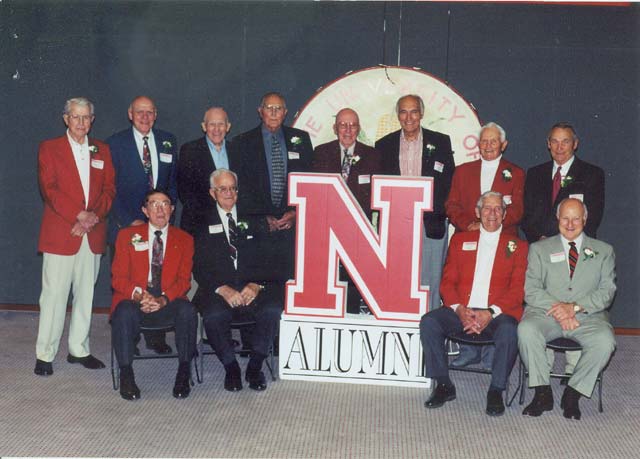 Back Row L to R, George Knight, Al Zikmund, Wayne Blue, Vic Schleich, Jack Vincent, Forrest Behm, Herman Rohrig, Lynn Meyers.
Front Row L to R, Ed Schwartzkopf, Roy (Cowboy) Petch, Henry Rohn, Fred Meier. Hand written names below are from Fred Meier who supplied the photograph.