Huskers Radio Network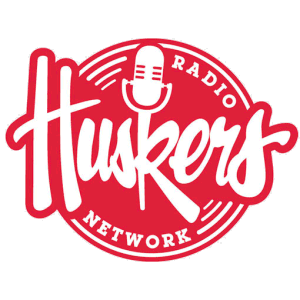 2023 STATIONS
Affiliate list accurate as of June 26, 2023
Ainsworth, KBRB-AM, 1400
Alliance, KCOW-AM,1400
Beatrice, KWBE-AM, 1450
Broken Bow, KBBN-FM, 95.3
Chadron, KCSR-AM, 610
Columbus, KJSK-AM, 900
Columbus, KLIR-FM, 93.5
Cozad, KAMI-AM, 1580
Fairbury, KGMT-AM, 1310
Fairbury, KUTT-FM, 99.5
Falls City, KTNC-AM, 1230
Fremont, KFMT-FM, 105.5
Grand Island,
KRGI-AM, 1430
Grand Island, KRGY-FM, 97.3
Grand Island, KLIQ-FM, 94.5*

Hastings, KHAS-AM, 1230
Hastings, KLIQ-FM, 94.5
Hiawatha, KS, KLZA-FM, 101.3
Holdrege, KUVR-AM, 1380
Holdrege, KMTY-FM, 97.7
Imperial, KADL-FM, 102.9
Kearney, KGFW-AM, 1340
Kearney, KQKY-FM, 105.9
Lexington, KRVN-AM, 880
Lincoln,
KLIN-AM, 1400
Lincoln, KFGE-FM, 98.1
McCook, KSWN-FM, 93.9
McCook, KZMC-FM, 102.1
Nebraska City, KNCY-AM, 1600
Nebraska City, KBIE-FM, 103.1
Norfolk, KNEN-FM, 94.7
North Platte, KODY-AM, 1240
Oberlin, KS, KFNF-FM, 101.1
Omaha, KXSP-AM, 590
Omaha, KEZO-FM (Z-92), 92.3
Omaha, KBBX-FM, 97.7*
Rapid City, SD, KTOQ-AM, 1340
Scottsbluff, KNEB-AM, 960
Scottsbluff, KNEB-FM, 94.1
Sidney, KSID-AM, 1340
Sidney, KSID-FM, 98.7
Sioux City, IA KSEZ-FM, 97.9
Superior, KRFS-AM, 1600
Superior, KRFS-FM, 103.9
Valentine, KVSH-AM, 940
West Point, KTIC-AM, 840
West Point, KTIC-FM, 98.3
Yankton, SD KKYA-FM, 93.1
York, KAWL-AM, 1370
Winner, SD, KWYR-AM, 1260
Game-day schedule
The Huskers Radio Network's 11 hours of coverage of Nebraska football begins approximately four hours before kickoff on game days.
Streaming options
Nebraska Athletics and its broadcast affiliates will continue to offer streaming at no cost to Husker fans. All broadcasts are streamed live on Huskers.com and the Huskers App, and on some affiliate stations' websites and apps. Spanish language broadcasts will be available on the app and on Huskers.com.