the Irv & Joe show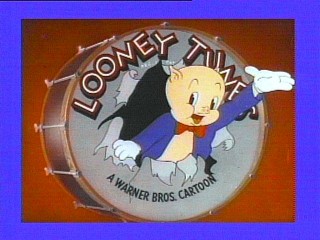 Place your mouse arrow over the image and see what de-evolution does to poor ol' Porky. Click on the image and hear Joe's theme song.

Irv Brown and Joe Williams are on
KKFN AM 950 "The Fan"
radio in Denver from 3 to 7 p.m. weekdays Mountain time.
Irv, a former major-college coach and referee, is the brains of this team (but let's face it -- a boiled turnip would give Joe a run for his money in that department). You may recognize Joe's mugshot, which is used by many leading dictionaries to illustrate the term "sore loser." Four hours a day, five days a week, Joe fills the airwaves with an unusual dialect (part hillbilly, part Coloradan, part stammer) in which there are at least 90 different words for "loss to Nebraska." He never, ever passes up a chance to take a cheap shot at the Cornhuskers, and here's why: Gnawing at his subconscious is the repressed realization that the N on the Huskers' helmets stands for his own envy.
Joe once sold real estate in the Denver area, but it tore him up to see Nebraska alums getting so many of the best homes. He has been in radio for more than 25 years.
Here are the numbers for Irv & Joe's show. But don't forget Dilbert's advice: "Never argue with an idiot. They drag you down to their level, then best you with experience."

303-893-2950 | Sprint PCS Fan Line: pound 950 | irvandjoe@fan950.com