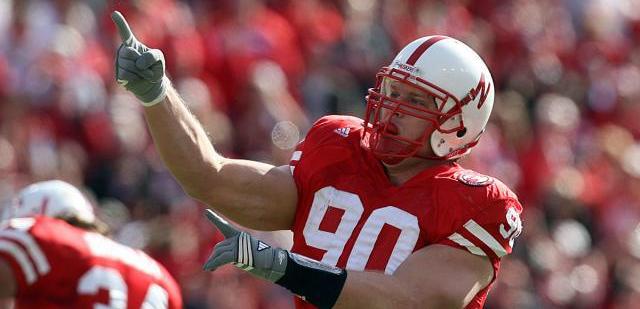 The Carriker Chronicles: Bowl berth reaction
By Adam Carriker
https://www.facebook.com/OfficialAdamCarriker/?fref=ts
My initial reaction the the Huskers' bowl game!
1- This is by far one of the best matchups we could have asked for and gives Husker fans a reason to be excited for a bowl game, following what has been a difficult regular season. Nebraska will be playing the UCLA Bruins at Levis Stadium on Saturday, December 26th in the Foster Farms Bowl at 6:15 PST.
2- It's been established that a 5-7 team doesn't deserve to go to a bowl game, but we're going to a bowl game and we're playing a good football team. The Huskers can prove themselves, at least a little bit against a team like the Bruins. They are 8-4 and were only one win away from playing Stanford in the Pac-12 championship game.
3- I had heard rumors we might play Air Force, a team from the MAC conference or at best another 5-7 team from the SEC. With all due respect to Air Force and the MAC conference, nobody really wanted to see one of those match ups. I was mildly excited about possibly facing a team from the SEC, but the all time world beater clash of two 5-7 teams playing one another in a bowl game, probably wouldn't have been much better. As a proud Husker, I wonder how UCLA feels about playing us? Yes we're still Nebraska and nobody can take that from us, but while I feel we have reason to be excited for this matchup and can prove some things in this game, what is going through the mind of Bruin fans? Regardless of what they are thinking, there's a few things I'd like to see out of the Huskers in this game.
4- Tommy Armstrong will have several weeks to work on his throwing mechanics, get in the film room and learn from his mistakes while also getting a lot more practice time in Mike Riley's offense. I saw Tommy's post on social media last week, I understand his frustration and love the passion he expressed. I have no doubt he will get better. I just hope he knows it's not them vs world. Husker Nation is behind you!
5- I'd also like to see how the coaches look at film and learn from their mistakes, which now that they don't have a game coming up immediately they can do. This will allow them to tailor a game plan to the strengths of their players, whom they should be much more familiar with at this point compared to at the start of the season. This time right now is vital for building towards and getting a jump start on next season.
6- I simply want to see the Blackshirts keep playing the way they did the final three games of the season. The last two games they played especially well. A lot of times bowl games are about motivation and leadership. It'll be up to the leaders on that defense and in the locker room to make sure the guys, especially the one's wearing the skull and cross bones are ready to lay it all out on the line.
7- The running game. Running the football with bruiser Imani Cross, giving the rock to one of my favorites, Andy Janovich, and for the love of all that is holy, letting Armstrong use his feet as well as his arm, is what we do best and how we can beat a UCLA team that will undoubtably be favored. The coaches tend to start off games running the ball a lot, then when the plays get tougher to call as the game goes along, they go back to calling what they're comfortable with instead of doing what the players do best. We're Nebraska and smash mouth football is still who we are. Maybe that will change over time, but nobody has figured out how to go back to the future yet.
8- Win the game. Let's be honest, 6-7 isn't going to make anybody in Nebraska smile. But, it sure sounds a whole lot better than 5-8. Not to mention, a bowl win over a sound UCLA team (who beat us two years in a row not long ago) is something to build on going into the season next year, for players and fans alike.
9- The College Football Playoff. I think this year the final four teams were pretty easy to figure out, especially compared to last season. Anybody who knows me though, knows my dad raised me to extremely dislike three teams: The New York Yankees, the Miami Hurricanes and Alabama. Why Alabama? I have no idea, maybe it's because they have their numbers 14 different places on their helmets and jerseys. I will personally be rooting for Oklahoma and Michigan St. to win (yes our rivals), then they can both lose the championship game. But as far as I'm concerned, other than a Nebraska bowl win, I just ask that the other bowl games be competitive and fun to watch.
10- Next week I'll be announcing my most personal Carriker Chronicles yet! Be sure to tune in, same time and same place. Go Big Red and Merry Christmas, Husker Nation!
Views: