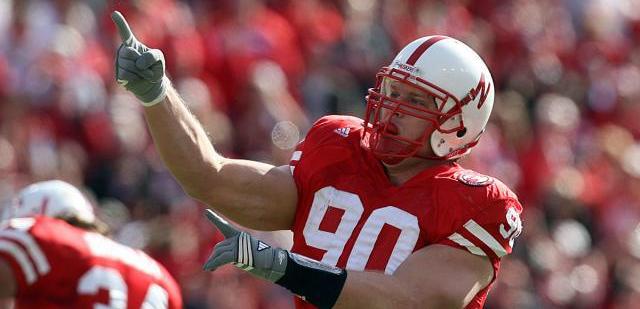 The Carriker Chronicles: Iowa game reaction
By Adam Carriker
https://www.facebook.com/OfficialAdamCarriker/?fref=ts
Nebraska could ... should have won the Iowa game!
1- The Huskers ran 83 plays, Iowa ran 44 plays (only 18 in the second half). That's the second fewest amount of plays run by a winning FBS team this season. The Hawkeyes scored 14 points on a total of seven third quarter plays. Iowa was 0-9 on third down conversions, which makes the Hawkeyes only the fourth FBS team to win this year without converting a third down. Nebraska had 433 total yards to Iowa's 250. The Huskers had the ball almost 13 minutes longer (that's nearly an entire quarter) than Iowa did. Our secondary, which has struggled this season, even held C.J. Beathard to 97 yards passing and a quarterback rating of 34.2. So how did we lose?
2- I have become a fan of Tommy Armstrong. He has heart, he's a warrior and he leads the Big Ten in touchdowns with 27 (21 through the air and six on the ground). But he also leads the country with 16 interceptions on the season, including nine in his last three games. On Friday he picked an inopportune day to have his worst game. Tommy's QBR was also 34.2, but the biggest difference was his four interceptions against the Hawkeyes. As a result, Tommy shoulders much of blame for the loss. One pick led to a direct touchdown for Iowa, while the other three all halted possible Husker scoring drives. They need to address his mechanics immediately. I've never put much stock into incoming freshman, because they're so unpredictable. Sometimes it takes them a couple years to develop, sometimes they don't live up to the hype and sometimes they make an immediate impact. Incoming freshman quarterback Patrick O'Brien will have the advantage of arriving here early in January, which makes me a little excited, but it's tempered. Remember, Tommy will be a fifth-year senior who's started most of his games here versus a true freshman. I love what beats in Tommy's chest, but what I truly would love to see is a great battle between the two in spring practice and fall camp to push and force each other to get better. Both guys as well as the whole team will benefit from it.
3- The biggest difference between Nebraska and Iowa that I saw during the game was turnovers, penalties and big plays. Those can be summed up in one word, discipline. The Hawkeyes are 12-0 because they do the little things right and don't make mistakes. They were +11 in turnover margin (tied for fifth in the nation) and the Huskers are -11 in turnover margin (tied for 115th in the nation) coming into Friday's game. Nebraska ended the game with four times as many turnovers as Iowa. Meanwhile, big inopportune penalties (we were ranked 103rd in the country in penalties per game entering Friday) hurt the Huskers as well. The Hawkeyes had 153 rushing yards, while Nebraska had 137, which is pretty close. But Iowa also had two long touchdown runs, while the Husker's longest run was 12 yards.
4- I've heard people say this year "Nebraska just doesn't have the talent." I understand what they're saying, but I watched a 5-7 Husker team play a 12-0 Iowa team, and I think Nebraska has the ability to be just as good. I don't think Iowa is one bit more talented than us. The difference in the game of football, like the Al Pacino movie "Any Given Sunday" says, "Is just inches." When you add up all those inches, that's what makes the difference between winning and losing. Those inches come down down to desire and discipline. The Huskers had plenty of heart of Friday, unfortunately the difference in the game was discipline.
5- I've always have a sense of great pride when it comes to the Blackshirts, but I've been especially proud of them the past three games, Friday included. I've already stated how they held the Hawkeyes without a third down conversion, less than 100 yards passing and to 153 yards rushing (definitely solid enough to win the game). But other than poor pursuit angles on Jordan Canzeri's two long touchdown runs, the Blackshirts once again played very well. The front four played very physical and got good pressure all game, against what is probably the best offensive line in the Big Ten. I've stated many times this year, I believe this defense is better than they've played, and against an offense that hadn't been held under 30 points for five consecutive games (tied an Iowa program record), they turned in one of their best performances of the season. I was also glad to see Nate Gerry throw the bones. I feel like we don't see that enough and some of that tradition has been lost. That put a smile on my face.
6- I hate the targeting penalty. I'm all for protecting guys and keeping players safe. Even though I believe the concept of player safety itself is nothing more than a public relations move. For example, why not call the helmet-to-helmet collisions linebackers and fullbacks have all the time? By the letter of the law, Nate Gerry committed a targeting penalty. Fine, throw a flag and penalize us, but an automatic ejection? It's the only rule in any sport in the world where a player gets ejected for something that's unintentional. He didn't throw a punch or spit on somebody; he tried to make a hit. From what I understand, they can review it and overturn the ejection (as of this year), and I'm not sure why they didn't do that. It also looked to me like the receiver ducked his head at the last moment, which then there's nothing Gerry can do. Otherwise, why not eject the Iowa player who hit his own guy in the head and clearly did some damage to him earlier in the game? Once again, I'm for keeping players safe, I just hate the ejection part of the rule for something that more often than not is unintentional. It makes me wonder how the game might have turned out if Gerry was in there on those two big Jordan Canzeri touchdown runs; especially since he's our leading tackler and probably would have been fast enough to run him down.
7- On fourth-and-one late in the game, please give the ball to our beast of a fullback, Andy Janovich (by the way, why haven't we been using him?!), or our 240-pound running back, Imani Cross, or spread the formation and defense out and let Tommy run the ball or at least have a run pass option? What I don't understand is a low-percentage fade pass to the back of the end zone. Maybe they saw something in the defense, because tight end Cethan Carter was clearly open in the flats for a first down. If that's the case, then Tommy made a poor decision to throw the ball where he did. But I still have to question the play calling, especially when you ask Tommy Armstrong to throw 45 times in a game, particularly in colder weather like that.
8- I do want the Big Ten to look good, so let's give Iowa its due, even though we don't want to. Iowa had not trailed in almost six complete hours of game time or 23 straight quarters entering Friday. The last time they trailed was over a month and half ago in the first half of their game against Illinois. The Hawkeyes are ranked top 10 in the country in game control and as I previously mentioned, they had scored more than 30 points for five straight games leading into Friday. We had a bye leading into this game, and they had a short week to prepare. We've been banged up all year with 44 different players starting for us and a total of 52 games lost to injury by starters and key reserves. But we had the bye and we were as healthy as we'd been all season, not to mention we had them in our house. They came in and they won, give them credit. I hate it because I don't like to lose and I feel like we should have won, but like my mom always says, "Excuses are like chins and butts, everybody's got them." The Hawkeyes should know however, we'll see you boys again next year, and Nebraska football will be great again! The only reason I say any of this, is because while I'll never be an Iowa fan, I want the Big Ten and especially the Big Ten West Division to look good. I'll secretly be rooting for them because I'd like to see the Big Ten and Big Ten West have an undefeated team in the college football playoff (and if Iowa beats Michigan St. in the Big Ten Championship Game they'll have earned it). So Iowa, I can't stand you, but don't suck.
9- With there now being 40 bowl games, there will inevitably be some 5-7 teams that go to a bowl. From what I understand, it would be surprising if Nebraska isn't one of those teams. I can't stand that there are 40 bowls games and 80 teams playing in a bowl (out of 127 teams in the FBS). But, it is what it is. I'm conflicted about the Huskers playing in a bowl game. While I don't believe 5-7 teams deserve to play in the post season, in my completely unbiased opinion (clears throat), I'm glad the Huskers will most likely get the opportunity. It would give all the players an opportunity to improve, grow and get better with what will equate to an additional set of spring practices. It allows the coaching staff more time with the players themselves, and believe it or not, it's better for recruiting to go to some sort of a bowl game, than not go to a bowl game at all. For those reasons I hope they end up in a bowl. Plus, as a kid who grew up a fan, was blessed with the opportunity to play for Nebraska and is now a proud alumni, I can always go for one more Huskers game.
10- I will continue to post the Carriker Chronicles every week, until the Huskers' (probable) bowl game is over. Next week I'll discuss their bowl game matchup, and the following week I will announce my most personal Carriker Chronicles yet! Stay tuned and check it out every Sunday night at 7pm CT, here and on my Facebook page. So until next week Husker Nation...Go Big Red!
Views: