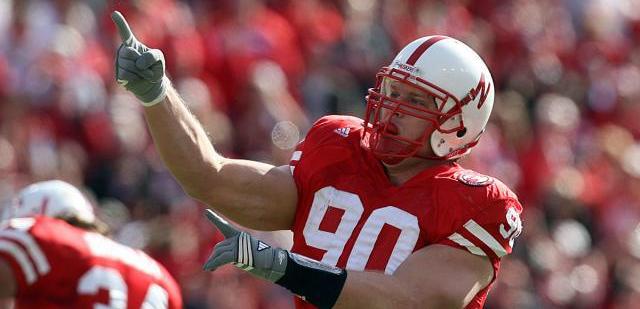 The Carriker Chronicles: Assessing Mike Riley
By Adam Carriker
My quick take on the Mike Riley era so far.
1) There are several questions currently surrounding the Nebraska football program.
2) What have we learned about Mike Riley so far? Coming into Lincoln, he was known for having approximately a .500 lifetime coaching record, and rising up and beating highly-ranked teams from time to time. The Huskers are currently 5-6, which means they will have their first season without nine wins since 2007. But they've already beaten undefeated and then-No. 7 Michigan St., arguably Nebraska's biggest win since 2001. Next up they have undefeated and top-five Iowa with a decent chance of beating them. If they do, they'd have arguably their two biggest wins in the past 14 years within a three-game span.
3) Whether they win or lose that game, what have we learned about Riley? We've learned Riley still has about a .500 record, but we've also seen how he can lead the Huskers to success in big-time games. What we haven't learned yet, is whether Riley can consistently coach Nebraska to nine-win seasons, or better, and win the big important games. That, Husker Nation, is something only time will tell.
4) "Everyone kind of looked each other in the eye and we decided we were going to buy in and things are going to start cooking." That was a quotation I read this week from safety Nate Gerry. I don't know the entire context of that quote, but I can't help but wonder why it took so long for some of them to buy in, and had they bought in at the beginning of the season, how different would this season have been? I'd like more information, but all I have is that quote.
5) Can Tommy Armstrong run the Danny Langsdorf West Coast offense? He's not very effective as just a pocket passer, but that's not who he is. It took nine games, but Riley and Langsdorf seem to have figured out a bit of an offensive identity, meshing the running game and Tommy's legs into their play calling.
6) Who's our starting running back? Terrell Newby has received the majority of the starts and done a decent job. But I think Imani Cross has earned the right to prove himself as our starter going forward.
7) How do the Blackshirts improve? It's no secret they haven't had the kind of season overall we hoped they would. They gave up a decent amount of yards and points to Michigan State but they had a key fourth-down stop on their first drive that set the tone for the whole game. They also forced a couple of Spartan turnovers. They overmatched Rutgers for their best performance of the year. But how do they show more consistency?
8) Recruiting is obviously important, and it was evident especially against Miami; they were faster than us. But it's a catch-22. We still need big, physical guys who can play in the cold weather against Big Ten power football. My solution is to make those pretty little southern teams play some bowl games in the north. While that probably won't happen, it would make things a lot more fair. Once you've recruited a good player and he is on campus, I still believe the biggest thing that consistently separates a Blackshirt is relentless heart, passion and a love for the 'N' on the side of your helmet!
9) This is a side note, but if I was on the College Football Playoff committee, my top four teams would be: 1) Clemson; 2) Alabama; 3) Notre Dame; 4) Iowa
10) Will Nebraska beat Iowa? My prediction...yes. It helps that we're coming off a bye and they'll be playing on a short week. Finally, a perk to playing 11 straight games. I also believe the Huskers are starting to figure things out as a team, not to mention Memorial stadium is going to be rocking on Black Friday!
I WILL CONTINUE TO POST THE CARRIKER CHRONICLES EVERY WEEK, until the Huskers bowl game is over. There's never a shortage of Nebraska football to talk about. Check out the Chronicles every Sunday night at 7 pm CT, here or on my Facebook page. So until next week Husker Nation...Go Big Red!
Views: