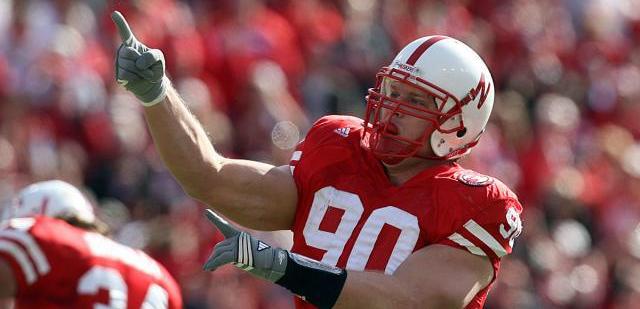 The Carriker Chronicles: Northwestern game reaction
By Adam Carriker
https://www.facebook.com/OfficialAdamCarriker?fref=ts
https://twitter.com/AdamCarriker94
1- Yesterday and quite a bit of this season has been frustrating, because I honestly believe the Huskers were the better team in 7 of their 8 games so far this year. The bottom line is, their record is 3-5 and that's what matters. They need to find a way to win, instead of finding a way to lose.
2- I think coaching is part of it, but it's almost impossible to judge a coach by what he does in his 1st year with a team. I'm still on the fence about Mike Riley myself. The question for me all along has been, is he the coach that can help get us over the hump and back on the national stage? That question is not even close to being answered right now.
3- I think it's too soon to talk about firing Riley right now. It's way too early to make that decision. Even at the end of this season, I thinks it's too soon. Usually I would say after next year is too early as well, but things have gone so bad in the win-loss column so far this year, that we need to see some sort of definite improvement next year. Like I said, it's hard to judge a coach by his first year with a team. Years two and three tell you a little bit more. In my opinion, year four (if we get there) tells you the most, because that'll be his first official recruiting class as seniors (at least the ones who didn't redshirt.)
4- We seem to have an identity crisis on offense. Do we pass to set up the run, or do we run the ball to set up the passing game? Last week we ran the ball outside, then came back inside with the fullback. This brought the defense and safeties closer to the line of scrimmage, which then allowed us to effectively pass the ball where the linebackers and safeties used to be. Yesterday we started most of our drives passing. This resulted in a lot of 2nd and 3rd downs with 10 yards to go. We need a consistent identity on offense.
5- The Blackshirts only gave up 177 yards in the air, to a Northwestern team that however, doesn't really want to pass. The run defense was pretty good as usual. The biggest issue was the 117 yards they gave up on 2 quarterback scrambles to Wildcat quarterback Clayton Thorson. Rush lanes by the defensive line and pursuit angles once he broke the pocket need to be improved. Those 2 big runs by Thorson played a big part in the outcome of the game.
6- Our special teams had a rough day. Other than kicker Drew Brown making two 40 plus yard field goals, Northwestern had the clear edge in special teams. They had 141 return yards, to just 37 for Nebraska. I still don't understand why we burned Jordan Stevenson's redshirt to return kickoffs.
7- I'm spending quite a bit of time on the coaches this week, because that's all I heard about after the game, from everyone. Bo Pelini showed us who he was as a coach. He was a 9-4 coach who was going to get blown out at least twice a year. No better, no worse. Other college programs (Alabama, Michigan etc...) had to take one step back, to take two steps forward. If you were happy with the status quo (Pelini), and that's all you wanted, then that's your choice. Bo did some good things, but I always believe in striving for more. Hiring Mike Riley was a risk, a similar risk other universities have taken (Pete Carroll was USC's 5th choice) and I believe Husker football deserves the very best, so it's a risk I believe was worth taking. We'll eventually see if Riley was the right guy for the hire. Michigan didn't hire Jim Harbaugh their first time out. One last thing to to mention. If Bo Pelini had been at Oregon St., do you think he would have won 9 games every year there?
8- Last thought on the coaches. I think it's time people stop criticizing Mike Riley's personality. Bo was criticized for yelling and being too emotional. Riley is criticized for being too calm and mellow. I say, judge a coach by wins and losses, not by his personality. You can get on Riley about his win/loss record right now, but let's keep it to that. Bill Belichick is about as mellow as they come. Pete Carroll and Jim Harbaugh are very fiery. Another former Nebraska player once told me the harshest thing Tom Osborne ever said was, "Gosh dang it guys, come on."
9- I feel stupid even addressing this, but I hate these fancy smancy uniforms we sometimes wear. We're not Oregon or Maryland. We don't need to change who we are to become somebody, we already are somebody. When you're an established and traditional program (like Alabama, USC & Nebraska) you don't have to try to fit in with the cool kids in school, we already are one of the cool kids in school! I say stick with tradition, that's more impressive than trying to make a fashion statement in pads.
10- It's alright to be mad & frustrated fans, it's ok to care! But do not shut down, do not turn your back & do not (publicly or privately) give up on the Huskers...our team.
 
I post the Carriker Chronicles every Sunday night at 7 pm CT. Be sure to check them out each week. So until next week Husker Nation...Go Big Red! GBR