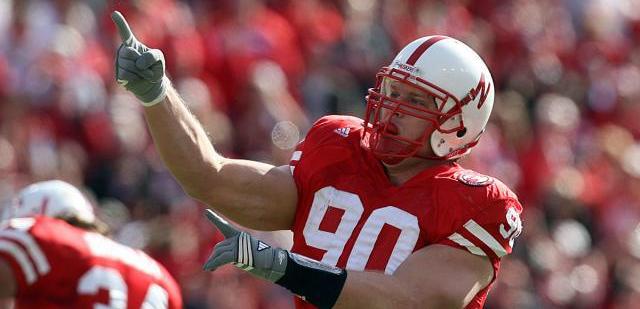 The Carriker Chronicles: Minnesota game reaction
By Adam Carriker
https://www.facebook.com/OfficialAdamCarriker?fref=ts
https://twitter.com/AdamCarriker94
I firmly believe this team is better than its 3-4 record. Some of the changes made Saturday affected the outcome positively.
1. I've heard rumors of some players still being upset about Bo Pelini being fired. As a result, they haven't completely bought into Mike Riley. In my opinion, this could be the single biggest problem so far this year, if it's true. Saturday, however, it looked to me like the team played with determination and a heightened sense of urgency. I was proud to see them rise up and come together through all this adversity. Getting everyone on the same page with Mike Riley is probably the most important thing for the coaches and players. On a side note, any player with dreams of making it to the NFL needs to realize that their game film is their resume for their future job interviews with the NFL.
2. I thought incorporating the spread option and quarterback draw was a great way to utilize what Tommy Armstrong does well with his legs. We can't worry about him getting hurt. There have been plenty of quarterbacks successfully use their legs in college football. The more Tommy Armstrong is on the move, the better he is. I'd like to see them use some more rollouts, boots and waggles. The reason for that is twofold. One, Tommy looks more naturally comfortable when he's on the move. Two, it gives Tommy a run-pass option, where if the pass play isn't there he has space to easily take off and make plays with his feet. Don't force a square peg into a round hole. Tommy can make plays, and I believe he's at his best playmaking ability when his legs are incorporated into the play calling. I enjoyed watching him move around and run with the football Saturday.
3. Did I see some old school Nebraska, power-I formation triple option being run yesterday? I'm not sure if it was a true triple option, or a called fullback dive most of the time, as a way to get Andy Janovich the ball more. Either way, I liked it. I would love to see some triple option at times. It gets Janovich & Armstrong more involved in the run game. It also gives opposing defensive coordinators another thing they have to worry about.
4. Two penalties. We've been the most penalized team in the nation and yesterday we kept it to two penalties. I believe that's a huge reason we've lost some close games this year, and it's a huge reason we won fairly convincingly yesterday. The team appeared more focused as well on Saturday, contributing to the penalties being down.
5. It was great to see the Huskers play four full quarters. The coaches said they simplified the game plan on Saturday. You don't have to be great at everything, just be really good at what you do. I believe simplifying the game plan allowed the players to play faster from start to finish.
6. Injuries. I'd love to see what this team can do if it gets healthy. The linebackers and defensive line have been banged up all year. Not to mention other parts of the team, including De'Mornay Pierson-El, who is starting to look like himself again. Being cleared to play doesn't always mean you're 100 percent yet.
7. I urge the fans to stay positive on social media no matter what happens these last five games. I've heard so much about a lack of recruiting recently from friends I have. Whether you privately love what's going on or you hate it, publicly on social media, be positive. Not only for the current players, but prospective future players. Keyshawn Johnson is absolutely right; recruits don't want to come to a place swirling with negativity. If fans want to help Husker football and recruiting, keep doing what the majority of Nebraska fans has always done, in the famous words of Ron Burgundy, "stay classy."
8. You can argue the Huskers have talent because of 15 returning starters off a nine-win team a year ago, or you can argue they don't because of recent recruiting rankings. I will say this, those stars at the end of a high school kid's name are a little overrated at times. Nebraska has won quite a few championships with walk-ons anchoring major positions on the team. Don't misunderstand me, recruiting is important, but Nebraska football is about blue collar, smash mouth hard work. Yours truly was only a 3-star recruit (and most of my college offers were at another position).
9. The Blackshirts had given up 271 yards and 281 yards rushing the past two years to Minnesota. That was vastly improved upon yesterday, as they held the Gophers to just 65 yards. They did, however, give up 301 yards passing. I was glad to see some more pressure being applied to the opposing quarterback and a couple of interceptions yesterday by the defense. It's tough to know without knowing the play call for each and every play, but it looks to me like the corners aren't always sure when to play off versus on the receiver. There also seems to be confusion at times as to when there's safety help and when there isn't. Improving pressure up front and communication in the back end is the biggest thing I see to improve our pass defense. I am, however, glad to see the run defense much improved.
10. This is just one win, a win against a team who'd beat us twice in a row. I liked some of the adjustments I saw Saturday, not just because they won, but because they needed to be made. There are still improvements that need to happen. For instance, I'd like to see the coaches manage the game a little more effectively about halfway through fourth quarter. I think they should have run a little clock, instead of stopping the clock with three straight incompletions. But if we keep making strides each week like we did this last game, there are some challenges ahead on the schedule and also some very winnable football games. But, we need to take it one game at a time and our next game is against a very beatable Northwestern team. Like I said, there's a lot of football left to be played.
Let me know what you and your friends think about the game and the current state of Husker football. I always love to hear from the fans! Be sure to check out the Carriker Chronicles each and every week on Sunday night at 7 p.m. So until next week Husker Nation...Go Big Red! GBR