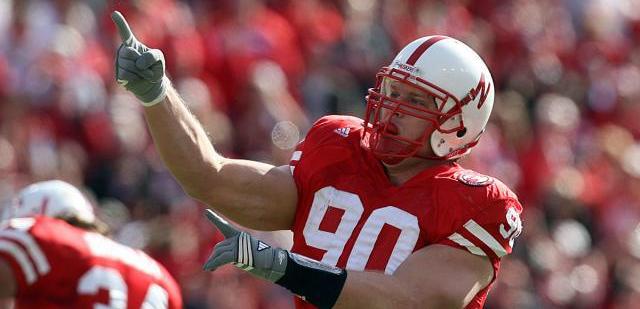 The Carriker Chronicles: Wisconsin game reaction
By Adam Carriker
https://www.facebook.com/OfficialAdamCarriker?fref=ts
https://twitter.com/AdamCarriker94
There's no point in beating around the bush.
1- With a record of 2-4 this is our worst start since 1959.
2- Our pass defense is statistically ranked last nationally. We're last in the nation in penalties. We have a senior team captain who rips into the entire fan base & laughs at the team's struggles after a loss.
3- We have a former Nebraska coach (Rick Kaczenski) texting current players, trying to undermine the new coaching staff & messing with the psyche of young college kids. I'm not even going to say how glad I am that he doesn't work here anymore. I'm not going to express how unfortunate it is that a person who conducts himself like that was ever involved with the football program to begin with. I won't even touch on how I consider what he's done to just be pathetic. No, I won't say any of those things. Instead I'll just simply say, get a life, and what in the blue hell is wrong with you?!
4- We have yet to find our unquestioned number 1 running back. I know Terrell Newby is the starter & gets most of the carries, but it seems like every other week a different running back steps up & shines, then is barely heard from again. Jordan Stevenson even burned his redshirt on Saturday. I'm trying to figure out why he needs to burn his redshirt halfway through the season, to return 1 kickoff. Can somebody tell my why De'Mornay Pierson-El (one of the best returners in the country) isn't returning for us? He's having trouble getting going as a receiver, so let's put the ball in his hands another way & let him do something we know he's dynamic at. By the way, if our best running back is our fullback (Andy Janovich) then give him the rock.
5- Jim Harbaugh has turned Michigan around in 1 year & taken them from the bottom of the Big Ten to a team that hasn't given up a single point in the last 3 games. Jim McElwain (the former Colorado St. coach) has taken Florida from barely average to a top 10 team in his 1st season as their head coach.
6- Basically, the sky is falling, the apocalypse is near & the sun will never shine again. Now that we've got that out of our system, let's look at the whole picture.
7- A lot of people called for Tom Osborne to be fired more than a couple times. Three National Championships later, it's a good thing that didn't happen. Playing for the Redskins in DC, I constantly heard about how the New York fans wanted Tom Coughlin fired. Two Super Bowls wins later, I'm pretty sure they're glad that didn't happen. I'm not saying Mike Riley is going to bring us multiple championships. I'm not saying he's going to win any championships. I'm not even saying he won't get fired. I'm simply saying that 6 games is not enough time to try to make that call. There are examples of coaches turning teams around very quickly, and there are examples of it taking a while with some rough times in the process. Trust me, my confidence is Riley is shaken. I'm not convinced he's the best man for the job right now. But with all of our late game losses put together, we're a combined 14 seconds away from being 6-0, 5-1 or 4-2. The fact is we're 2-4 (coaching is part of the reason for that), but there's still half a football season to play.
8- It's a small victory, but we're not getting blown out like we have on more than a few occurrences in recent memory, at least so far this season. A few things go differently & this season looks a lot different. As it is right now, it's just frustration.
9- I think we we played not to lose, instead of playing to win at the end of the game on Saturday. What happened on the last possession with a minute to go in the Illinois game probably had something to do with that. My guess is it made the coaches overly conservative & it ended up hurting us this game.
10- In 2012 when I was playing for the Redskins, I was a part of a team that started the season 3-6. It was hellfire & brimstone around Washington DC at that point in the season. We had put in a new offense & we were still adjusting to our defensive scheme. Then we started to gel. We got hot & reeled off 7 straight victories. We ended up winning the Division Championship & earning home field advantage entering the playoffs. I'm not saying the Huskers are going to all of a sudden turn everything around & win a championship. At this point, let's just get it into a bowl game & then go from there. My point is, you never know what can happen & there's still a lot of football left to be played.
I post the Carriker Chronicles to my new Facebook page I created for the fans every week on Sunday night at 7 p.m. Let me know what you think about the Nebraska team too. I'm curious to hear from the fans. So until next week Husker Nation...Go Big Red! #GBR