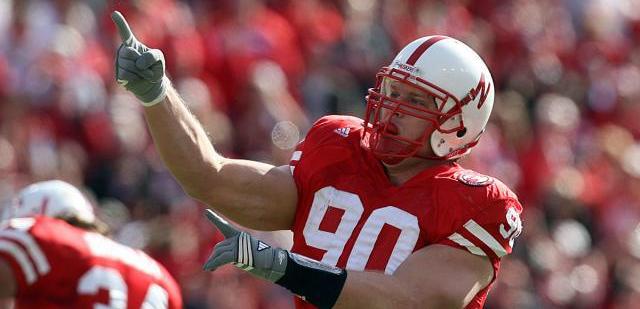 The Carriker Chronicles: Illinois game reaction
By Adam Carriker
https://www.facebook.com/OfficialAdamCarriker?fref=ts
https://twitter.com/AdamCarriker94
There's a lot to say, but I'll keep it brief.
1- Please run the ball with a minute left in the game when you're up by 6 points & your opponent has no time outs.
2- Win or lose Nebraska has always had character. I agree with Steve Taylor, Tommy Armstrong should never avoid the media after a loss. Also, I backed Alex Lewis up a little bit after what happened in Miami, but I'm starting to wonder if he should still be a captain. Blowing fake kisses to Husker fans & saying "I'm sorry we suck" after any loss is immature, but especially after what's happened lately is unacceptable.
3- The defensive line looked good. Maliek Collins showed up very nicely this game. He had 9 tackles, 1.5 sacks & a pass break up. They moved him around more this game, something he's able to do because of his athletic ability & explosiveness. He has All-American & 1st Round type talent, just needs to work on his endurance.
4- The defense as a whole played better. The run defense gave up just a little more than you'd expect the number 1 rush defense in the Big 10 & number 7 run defense in the country to give up, but that wasn't a big issue. The pass defense was much improved the first 3 quarters only giving up 129 yards. I believe the improved D line play contributed to that; however, in the fourth quarter the Huskers surrendered 122 yards passing, including 2 break downs in the secondary. One on the first touchdown Illinois had & the other breakdown/miscommunication happened on the 50 yard pass play during their final drive, that lead to the go ahead touchdown for Illinois. The Blackshirts weren't perfect, but it's hard to blame the defense for the loss. It's a tough pill to swallow when you lose a game in which you only gave up 14 points.
5- Tommy Armstrong struggled in the 40mph winds. He was 10-31 for 105 yards passing. I put more stock in the first 4 games we saw Tommy, than what we saw Saturday. Consistency is still key with for him.
6- We might have found our running back. Devine Ozigbo looked good on Saturday & the running game was effective. It's hard to argue when you average 5.5 yard per carry, which is a bit more than their season average of 5.4 yards per carry. That average is more than Michigan, Oklahoma, Auburn, Michigan St, Alabama & 100 other schools. If we can get a few more explosive runs in there as well, that would make us extremely difficult to stop.
7- The 3rd down conversion rate wasn't that great. They had seventeen 3rd downs & only converted four times.
8- We won 9 games last year & returned 15 starters. We have talent. It's a matter of getting that talent to mesh with the brand new schemes. If that happens, the Huskers can surpass anything that's been done in quite a while & the long term possibilities are very high. If it doesn't happen, the possibilities are just as low.
9- Whether it was the play call or the fact that the play wasn't run right, you have to run the ball on that critical 3rd down with a minute to go. The coaches & players need to get on the same page, which will happen the longer they're together. That being said, it's hard to blame the players for the loss. This one has to fall on the coaches.
10- Bo Pelini is no longer the coach at Nebraska. Husker fans should try to avoid posting about him (no matter how funny or tempting some posts might be), at least for the time being. He is also not coming back, which is a good thing for both sides. We are a classy football program & it's time to stop brining up Pelini's name so much. Whether it's to support him, make fun of him or to compare Mike Riley to him. Let's wish him the best of luck in all his future endeavors, but Mike Riley is our head coach. We shouldn't have lost to Illinois, we shouldn't be 2-3, but we are. The coaches & players are still trying to figure this out together.
I post the Carriker Chronicles every Sunday night at 7 pm CT, after each Nebraska Huskers football game. I also love to hear what the fans have to say! Tell me what you & all your friends think. I'm an individual who grew up as a fan, is proud of his playing career & is a vested alum. So let me know what you think & check out my honest game reactions every Sunday night at 7 pm. So until next week Husker Nation...Go Big Red! GBR