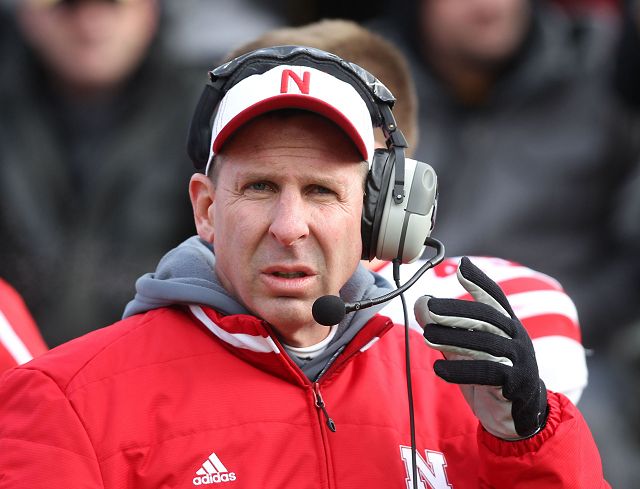 Reese Strickland-USA TODAY Sports
Media Alert
Sunday, November 30, 2014, For Immediate Release
University of Nebraska Director of Athletics Shawn Eichorst has dismissed Head Football Coach Bo Pelini effective immediately. Eichorst will be available to the media today at 1:00 p.m. in the West Memorial Stadium 6th floor media area.
Statement from Director of Athletics Shawn Eichorst: "Earlier this morning, I informed Coach Bo Pelini of our decision to move forward in a new direction. Coach Pelini served our University admirably for seven years and led our football program's transition to the Big Ten Conference. We wish Coach Pelini and his wonderful family all the best and thank him for his dedicated service to the University."
Statement from Chancellor Harvey Perlman: "I fully support Shawn's decision to make a change in the leadership of our football program, and wish Bo and his family all of the best. I am confident that Shawn will find the best coach, teacher and fit for this University and for our football program."
Hired as Nebraska's 28th coach on December 2, 2007, Bo Pelini has posted a 67-27 record in his seven years at the helm of the Husker Football Program. The University of Nebraska supports 24 varsity athletics sports, including its football program which has enjoyed success at the highest level winning five national championships, 43 conference championships and 874 victories since 1890 to rank fourth all-time in victories.
Statement from Barney Cotton
Nebraska Football Interim Head Coach
November 30, 2014
"I feel it is my duty to be there for our staff and to show love and support for our players. I accepted this responsibility because of my loyalty to Bo, this staff and our players. I appreciate the confidence that Shawn has shown in me during this tough circumstance.
"I will encourage our players to finish their classwork to the best of their abilities, to continue to be great citizens and to give every last ounce of effort in their preparations for the upcoming bowl game. More than anything else, I will encourage them to be good teammates to each other."
Source: University of Nebraska Media Relations