Army 13
Nebraska 3
Nov. 24,
1928
Christian "Red" Cagle starred for Biff Jones' Army team in a second-half comeback as Nebraska was dealt its only loss of the season, 13-3, at West Point.
The first 30 minutes belonged to the defenses. Clair Sloan's second-quarter field goal, coming after the Huskers had stalled at the Army 10-yard line, provided the only scoring.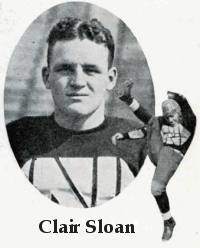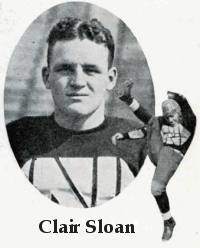 Early in the third quarter, Sloan appeared to pad Nebraska's 3-0 lead with a 35-yard run to the end zone, but an official ruled he had stepped out of bounds, and the Huskers came up empty.
Later in the period came the play of the game. Operating from the Nebraska 37, Army's Cagle faked a pass and then scrambled, dodged and darted his way into the end zone for all the points Army would need. Army added a second TD on a pass in the fourth quarter. By then, it was so dark that few spectators or reporters could tell what was happening on the field.
NOTES: Nebraska played without backfield star Fay Russell, who was benched before the game after a falling-out with coach E.E. Bearg. ... Among the dignitaries in attendance was Vice President Charles G. Dawes, whose late arrival delayed the opening kickoff. A former Lincoln lawyer, he was one of the nearly 5,000 Nebraska fans among the crowd of 25,000 to 27,000. ... Bearg had been notified by telegram that a Nebraska victory would mean a Rose Bowl invitation, the Omaha World-Herald reported.


Nebraska ....... 0   3   0   0   -   3
Army ........... 0   0   6   7   -  13

Touchdowns—Cagle, Allen. Field goal,
from placement—Sloan. Goal after
touchdown (placement)—Grier.

Army                          Nebraska
Carlmark ........ LE .......... Morgan 
Sprague ......... LT ........ Richards
Hammack ......... LG ............ Holm
Hall ............  C ........... James
Humber .......... RG ........ McMullen
Perry ........... RT ...... Broadstone
Messinger ....... RE ......... Ashburn
Nave ............ QB ........... Frahm
Cagle ........... LH ........... Sloan
O'Keefe ......... RH .......... Farley
Murrrell ........ FB .......... Howell


GAME STORIES
Omaha World-Herald
United Press: 1-2
Newburg Press
Ed Frayne
Lincoln Star: 1-2


---