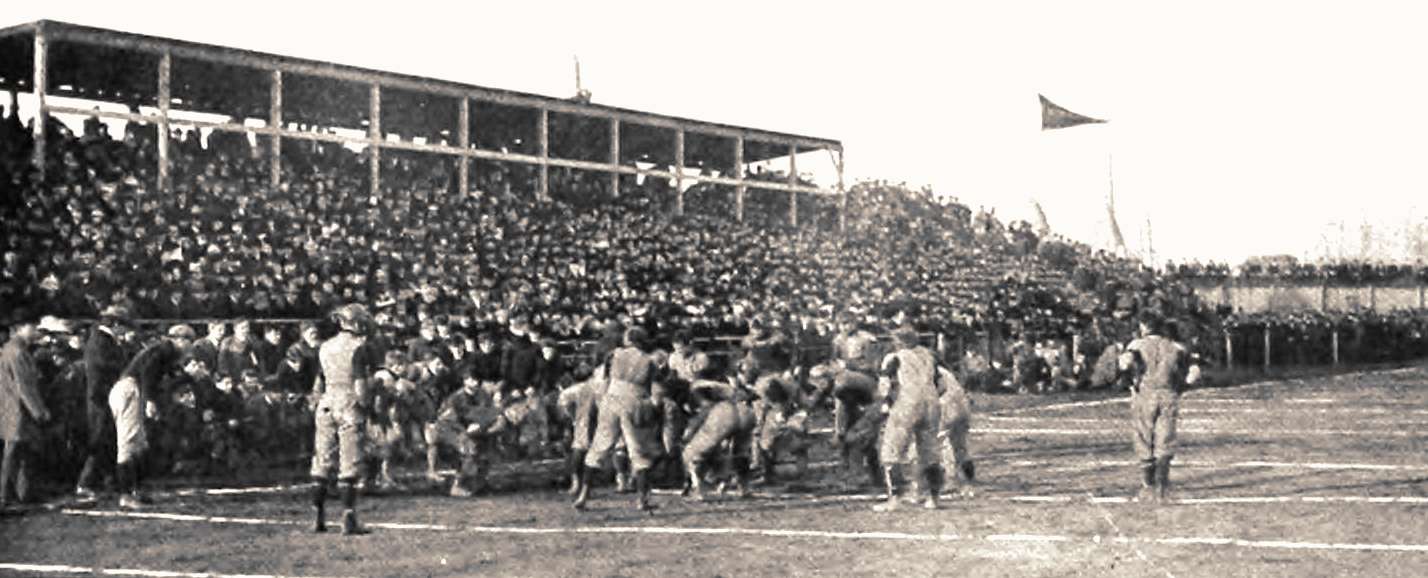 Northrop Field is pictured in its inaugural season, two years before Nebraska's memorable visit.
Minnesota 19
Nebraska 0
Oct. 12, 1901
Nebraska football fans are known for traveling well, but it's not something that started with Bob Devaney's arrival in 1962 or even the Rose Bowl season of 1940.
Try going all the way back to 1901.
That was when an estimated 3,500 Nebraskans crowded aboard trains to Minneapolis on a mid-October weekend to see their team play the Minnesota Gophers. If 3,500 seems like an unremarkable number, consider that Northrop Field's grandstand seated only 8,000.
Everything about college football was on a smaller scale then. Considering the distance, this was an unheard-of turnout in the days before highway and airline travel.
Why all the interest? The Gophers were the defending co-champions of the prestigious Western Conference, so it was a golden opportunity for Nebraska to raise its profile in just its 12th season. Plus, a railroad fare war enabled fans to make the round trip for as little as three dollars.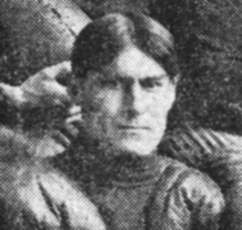 One of Minnesota's stars was 25-year-old Eddie Rogers, whose eligibility was in dispute because he had played four seasons at Carlisle. He scored a touch­down but was 0-for-4 on field goals.
 
Several special trains made the roughly 14-hour overnight trip from Lincoln. They began arriving in Minneapolis a few hours before kickoff, spilling Nebraska fans into a raucous atmosphere inside the railroad station. There to greet the visitors were a blaring Minnesota band and boisterous throngs of Gopher partisans eager to test their lungs against the Nebraskans. As one newspaper put it, it was a "surging, shouting, wildly enthusiastic crowd," and the din made it "impossible to distinguish one college yell from the other."
The mood was no less electric at Northrop Field, which began filling 2½ hours before kickoff. "Never has there been such a mass of humanity at a Minnesota football game," observed the St. Paul Globe.
The game itself was no contest. The underdog Cornhuskers did show plenty of pluck early on, keeping the Gophers from crossing the goal line until the final two minutes of the first half. But Minnesota's weight advantage – more than 20 pounds per man by one account – eventually wore Nebraska down.
Unlike the forgettable 19-0 result, the Nebraska fans' showing became the stuff of legend. The Lincoln Star looked back on it a quarter-century later as "the greatest football excursion in the history of the University of Nebraska." By the Star's reckoning, it still stood as a national record for a fan migration of "any considerable distance."
Record-setters or not, those Nebraskans of 1901 provided early evidence of the spirit that has driven generation after generation of Cornhusker fans to go the distance to follow their team.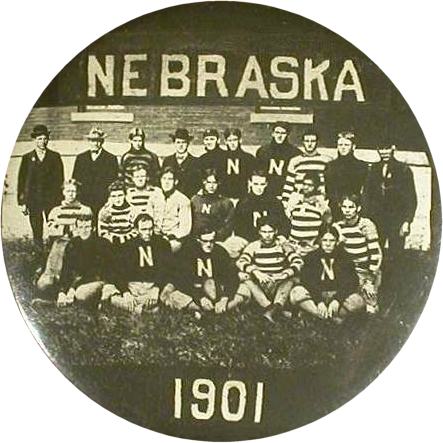 BOX SCORE 


                    1   2     F
Nebraska .......... 0   0  -  0
Minnesota ......... 7  12  - 19

First half
MN: Safety, Ray Kingsbury fell on ball behind goal after fumble
MN: Charles Fee 5 run (kick failed)
Second half
MN: Eddie Rogers 6 run (Warren Knowlton kick)
MN: Fee 1 run (Knowlton kick)

Note: TDs & FGs worth five points; 35-minute halves


The cheer
The predominant Nebraska cheer in Minneapolis wasn't as simple as today's "Go Big Red." It went like this:
    "U-U, U-N-I!
    Var-Var, Varsity!
    Nebraska! Oh, my!"
For more details and historical flavor, follow these links:
The migration
• Minneapolis Journal: 1, 2
• Lincoln Star
 
The game
• Omaha Bee: 1, 2, 3
• Neb. State Journal: 1, 2, 3
• St. Paul Globe: 1, 2
• Minneapolis Journal: 1, 2
• Omaha World-Herald
• Daily Nebraskan

---
• Series history
• NU roster
---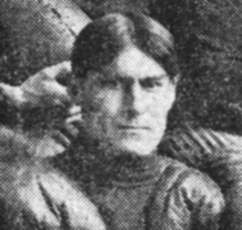 One of Minnesota's stars was 25-year-old Eddie Rogers, whose
eligibility
was in dispute because he had played four seasons at
Carlisle
. He scored a touch­down but was 0-for-4 on field goals. He would play again for the Gophers in 1902 and '03.