HuskerMax™ UCLA Game Tailgate
September 8, 2012 - Noon to 4 PM Pacific Time

Update August 3rd. Scroll down to order. The ticket/tailgate package is no longer available. Scroll down for tailgate only tickets.
Johnny Rodgers and Vince Ferragamo will both be in attendance at the tailgate. Vince will also play a few numbers with the band.

HuskerMax™ will be hosting a tailgate the day of the UCLA game at the Kidspace Children's Museum located in the parking lot of the Rose Bowl and is a 10 minute walk from the south end of the stadium approximately the same distance from "O" Street to Memorial Stadium.
The tailgate start time is Noon Pacific Time and will end at 4 PM. Kickoff is 4:30 Pacific Time. The Museum is located at 480 North Arroyo Blvd. Pasadena, CA 91103. A map of the exact location is located here. The venue is a great location with a natural amphitheater for the band. A photo gallery is located here.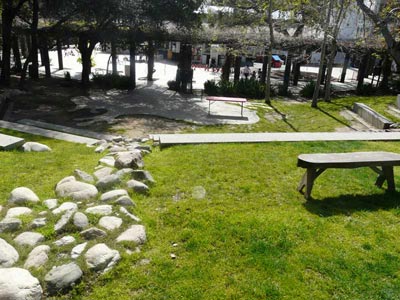 California themed music entertainment will be provided by Chris Farmer and the Ricky Lewis Band. Chris is the former music director and bass player for the Beach Boys. The drummer has also toured with the Beach Boys. (Chris is on the right in the picture below).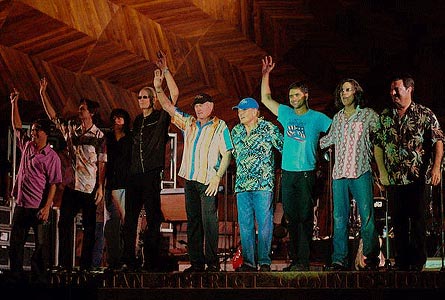 The following items are included with each tailgate ticket:
Slow roasted pulled bbq pork served with bbq sauce
Mustard marinated grilled chicken garnished with an avocado and tomato salsa
Potato salad with bacon, scallions and sour cream dressing
Baked beans
Traditional caesar salad
Soft rolls and butter
Chocolate chip cookies
Oatmeal raisin cookies
Two drink tickets for beer, wine, or soft drinks
Drinks will include beer, wine, mixed drinks, water, and soft drinks. Bud, Bud Light, Coors Light, Salmon Creek or BV Cabernet and Chardonnay, standard well mixed drinks, Coke, Diet Coke, Diet Dr Pepper, 7-UP, and bottled water. Additionals drink pricing is $4 for beer and wine, $5-$7 for mixed drinks and $1 for soft drinks.
ALL former Husker players will be admitted free that are listed on any roster. Just purchase one paid tailgate admission for a friend or significant other with your PayPal account or credit card and you will be admitted free with that person. If you purchase two or more ticket/tailgate packages your order will be refunded $55 for the cost of your tailgate. Each player will receive an email confirmation that he is on the "2 for 1 Dave" list. We have several from the 70/71 National Championship team that have accepted this offer and anticipate that more former players will be in attendance.
Please print out your PayPal receipt for confirmation and bring it with you to the tailgate.
(We will keep a master list will names and mailing addresses in case you forget your receipt)

Your PayPal receipt will be exchanged for wrist bands and drink tickets
at the will call table at the tailgate entrance.
No tailgate tickets will be mailed.

We sold out at the USC Game.
Don't wait until the last minute.