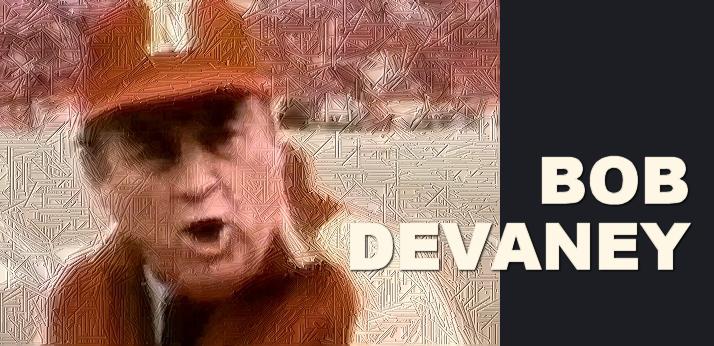 April 13, 1915 -- May 9, 1997

---

NU head football coach, 1962-1972
101-20-2 record at Nebraska
Eight Big 8 championships
Two national championships
NU athletic director, 1967-1992
College Football Hall of Fame inductee
To understand what Robert S. Devaney did for Nebraska football, one must look at the state of the program he inherited in 1962. It was, undeniably, one of the worst in the nation. The Huskers had managed just three winning seasons since 1940 and were mired in the bottom 10 in winning percentage during that stretch (.368). And there were no signs of a turnaround. In the five seasons leading up to his arrival, NU posted a 15-34-1 record, with more than a third of those losses coming by shutout. In only four games during that five-year stretch did the Huskers ring up more than 17 points. Dismal stuff indeed.

Then along came Bob. His first team went 9-2, including a Gotham Bowl victory over George Mira and the Miami Hurricanes. Suddenly, Nebraska football was fun to watch: Point production was nearly triple what it used to be, and every game was a sellout. Soon, NU would be a contender for national titles.

Seven years after his arrival, Devaney engineered another transformation. After back-to-back 6-4 seasons in 1967 and '68, he realized his offense had fallen behind the times. At the suggestion of his assistant Tom Osborne, he switched to an I formation with an un­bal­anced line. Again, the results were immediate -- a 9-2 season in '69, and national championships in '70 and '71.

Devaney played end at Alma College in Michigan (class of '39). He coached high school football in Big Beaver, Keego Harbor, Saginaw and Alpena, Mich., before joining Biggie Munn and Duffy Daugherty as an assistant at Michigan State. From there, he became head coach at Wyoming in 1957.
Coaching record
Year
School
W-L-T
Pct.
Bowl
1957
Wyo
4-3-3
.550
1958
Wyo
8-3-0
.727
Sun
1959
Wyo
9-1-0
.900
1960
Wyo
8-2-0
.800
1961
Wyo
6-1-2
.788
Wyo. totals
35-10-5
.750
1962
Neb
9-2-0
.818
Gotham
1963*
Neb
10-1-0
.909
Orange
1964*
Neb
9-2-0
.818
Cotton
1965*
Neb
10-1-0
.909
Orange
1966*
Neb
9-2-0
.818
Sugar
1967
Neb
6-4-0
.600
1968
Neb
6-4-0
.600
1969**
Neb
9-2-0
.818
Sun
1970*+
Neb
11-0-1
.958
Orange
1971*+
Neb
13-0-0
1.000
Orange
1972*
Neb
9-2-1
.792
Orange
Neb. totals
101-20-2
.829
Career totals
136-30-7
.806

*Big 8 champions | **Big 8 co-champions | +Natl. champions