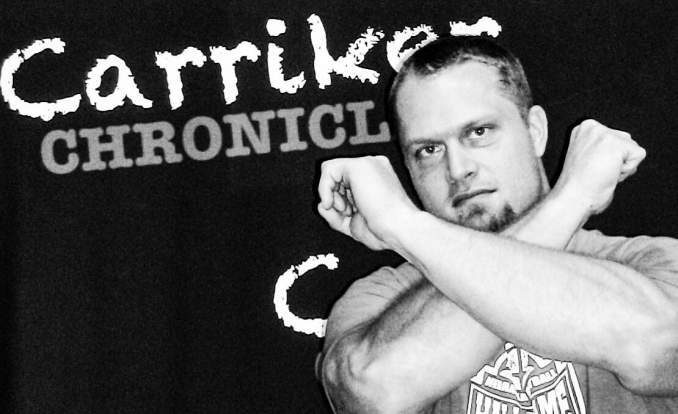 RETURN TO VIDEO 

Jan. 11, 2017
 
Mark Banker
Welcome, Husker Nation, to the Carriker Chronicles. I've been busy running around all day, so somehow I just now, late at night, found out that Mark Banker – his contract was not renewed, that he was fired. So I'm a little bit caught off guard. I literally just found out like ninety seconds ago, so this is a literal gut reaction.
I did jot down a couple of thoughts, real quick, 'cause I wanted to gather myself a little bit. Some of the things I wrote down: Brian Stewart is leaving to be the D Coordinator at Rice, so I wish him good luck; Ryan Gunderson is going to be the quarterback coach at San Jose State, so good luck to him. Those are guys movin' up in the world, so that's good news, that's congratulatory for those guys.
As far as Mark Banker – it's interesting. Can't accuse Coach Riley of being too nice a guy! He just fired one of his friends, second one in a month and the third one since he's taken over as coach. Kinda makes me wonder, you know, if he hired these guys in the beginning because they were friends and now it's not working out, or you know, why are we firing so many guys so quickly? That's a little bit of a concern to me. I'm fine with getting rid of guys that aren't doing a good job, but if this many guys aren't doing a good job and they need to be fired already – that's a bit of a concern to me. I wonder if part of this is due to recruiting? Maybe they're not happy with the recruiting class so far? Hopefully, we can pick up some more quality commits as National Signing Day gets closer here at the first of next month. So maybe this has something to do with recruiting. Obviously on-field performance has to have something to do with it as well.
Like I said, I just found this out; I'm a bit little caught off-guard. Basically, my thoughts are this: it's a little bit concerning that we fired our third coach in two years. I'm glad that Riley is obviously putting an emphasis on winning and gotta worry about him protecting against friends. I'm going to imagine that he already has somebody in mind; I'd be surprised if he let somebody go and then just had nobody in mind this time of year, because there are a lot of guys who already have jobs. If you've got a guy in mind, that's great; otherwise, I don't want to go deep-sea fishing without a fishing pole. So my reaction is, it's a little bit concerning; I'm going to imagine he's got somebody in mind – I'm excited to see who that is, I'm interested to see who that is, but I haven't heard any word on anybody yet.
We're going to the mountains, that's why I was so busy – getting ready to go skiing and I hadn't heard. I won't be able to do another transcript unless Tommie Frazier comes back and is starting for the Cornhuskers next year! I won't be able to do another Carriker Chronicles until Sunday night, 7 p.m. I'll gather my thoughts a little bit more and address the situation a little bit more then, so look for that and – WOW! GO BIG RED, and always remember to THROW THE BONES!
Views:
2017 views: