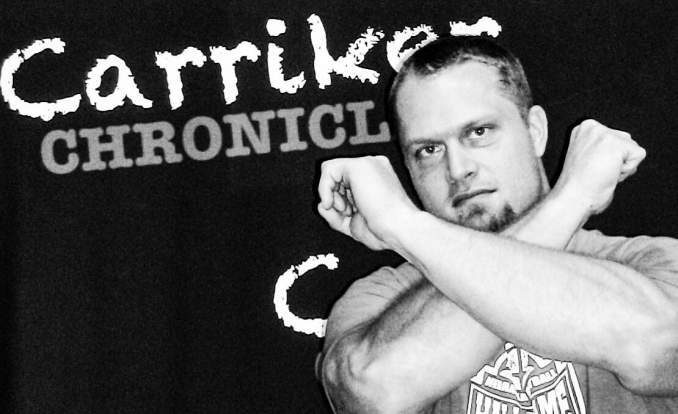 RETURN TO VIDEO 

Transcript: Bowl game matchup
Dec. 4, 2016 – Nebraska vs. Tennessee toughts
 
Welcome, Husker Nation, to my gut reaction video for the Nebraska bowl game that was just announced.
I was outside hanging up some Christmas lights that's why I'm dressed in this wonderful attire when this announcement was made. So the Cornhuskers are going to be playing the Tennessee Volunteers in the Music City Bowl this year. Now, I'm not gonna sit here and pretend like this is a major bowl game or this is a big time match-up i just don't see that in this bowl game. It's not the Outback Bowl we were hoping for or anything of that nature, but i will tell you this. When i think back to last year and we were 5-7 and most people were like "Shouldn't go to a bowl game," and 5-7 teams probably shouldn't go to a bowl game. But what i saw at the time was a team that had just beaten a Top 10 Michigan State team, a team that had played a Top 5 undefeated Iowa team at the time down to the wire, a team that had showed marked improvement at the end of the season and was training upwards and we had the opportunity to play an 8-4 UCLA team and we beat them, it gave us great momentum going into the offseason heading into this season.
Now, It's not the same exact thing for the team this year, it's just not the same situation. But, what it is, is we've had a rough end to the season. What it is, is an opportunity. To halt the rough end that we've had to this season. It's an opportunity to give these seniors a win on their last game wearing a Nebraska jersey. It's also an opportunity to get a little bit of momentum and confidence going into this offseason for workouts, for practices, and for visiting recruits in their living rooms once this season is over.
Now, I've heard some people say this bowl game is not important, it doesn't matter, I've even heard some people say it's flat out garbage. That caught me off guard just a little bit when i heard that line. I wouldn't agree with that at all. But for people who think this bowl game doesn't matter, let me ask you this question. All right, we're playing in it, so it doesn't matter, it must not matter if we lose. So if we lose what happens? Up to this point in this season we haven't beaten anybody of any real significance. I said that one time in one video and ever since then, that's all I've heard back at me day in and day out and I'm getting kinda tired of hearing it. So if we lose this game we're gonna have to go the whole entire offseason not having beaten anybody of any real significance. It would sure be nice.
Now Tennessee is not the #1 team in the nation or a top team this year, but what they are is they are a respected, well known program that has won national championships, conference championships, All-Americans, produced first round draft picks. A win over them, a respected program like that, would give us the ability to say hey we may not have beaten a top team this year but at least we beat a team that is well respected, well known, and and a pretty decent team this year. Because right at this moment we cannot say that.
Now the other thing is, the end of the season has been rough, and our last six games after starting out 7-0 we're 2-3 so if we lose this game we would finish the season 2-4 in our last six games. Not exactly how i wanna go into the offseason all rright, not exactly how i wanna go into a recruit's living room. But if we win this game here's what can happen. We can end up with ten wins. Now that's not the ultimate goal for a Nebraska football team each and every year but ten wins is nothing to sneeze at, and it's also something we haven't done in a few years. Also we will have beaten, as I mentioned before, a pretty good SEC team. You know, the holier than thou, the NFL of college football, oh praise be to the SEC, whatever. We will have beaten a pretty decent SEC team.
Also depending on which poll you look at, I see where we're ranked 21st in the nation right now, 24th in the nation, I think another poll doesn't have us ranked. So depending on which poll you look at, we have the opportunity to end up this season with 10 wins, 10-3, beaten a pretty good SEC team, and possibly ranked in the Top 20. That sounds a whole lot better to me and everybody who's looking at this program, everybody who's a part of this program, who is proud of this program, who roots for this program, that sounds a whole lot better than being 9-4 and losing four of your last six games and not having beat any team of real significance. So to me, this bowl game is not the be all end all but it does have some importance and some significance and there is a reason to show up and lay the smackdown on the Tennessee Volunteers in Nashville, TN, come the bowl game.
Now tomorrow, I'm going to be doing a special edition of the Carriker Chronicles. I'm going to be giving my thoughts and opinions on the college football playoff. I'm going to give you why the college football playoff committee got the Top Four teams right. I'm going to give you why Penn State has no business being in the college football playoffs, in my opinion, and i'm gonna give you why they shouldn't be ranked as high as they are. Also, I've had some discussions with people who have ideas about how the college football playoffs should be tweaked, changed, going forward. I'm going to give my thoughts and opinions on whether why those changes should or should not happen as well, so be sure to tune into that tomorrow at the same time and same place for that special edition of the Carriker Chronicles.
Now there's a couple of special guests, maybe you've heard them in the background as I've been talking, who are going to join me now. Hi Desi, Hi Dakota, come here. They are making their Carriker Chronicles debut. This is Desiree, this is Dakota, and you know what? Until tomorrow Husker Nation, Go Big Red, and always remember to throw the bones, baby!
Views:
2017 views: