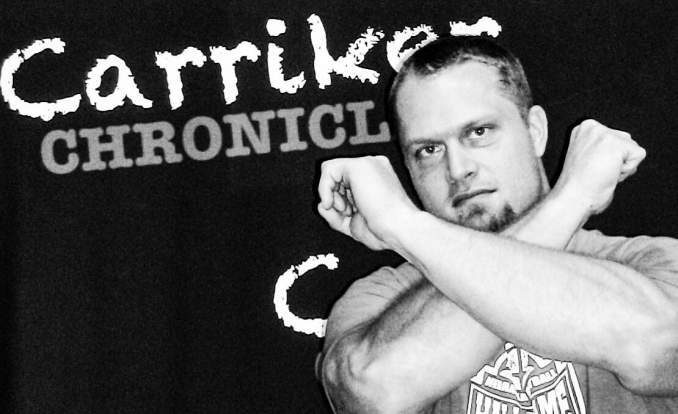 RETURN TO VIDEO 

Answering questions from fans
Nov. 15, 2016 – Maryland game week – Wild Card Day
 
Welcome, Husker Nation, to your wild card day of the week. Today I'm going to be answering your questions that you sent me on my Facebook and Twitter pages. Let's get right to it. These first questions are going to be from my Facebook page. Just a couple of quick heads up. Today's video will be a little bit longer because I'm trying to get to as many of your questions as I possibly can. Also, if I mispronounce a name I apologize in advance and lastly some of these questions are fairly lengthy. I'm not trying to edit your questions; I'm simply trying to get to the meat of some of these questions as quickly as possible.
So the first question we have is from Kevin Barton and he asks why do offensive coordinators insist, he's talking about Beck and now Langsdorf, on throwing on third and two; we are Nebraska-run the ball. I could not agree with you more. I 100% agree with you. Thats what this program was built on, that's what we've had success with over the years. Now, to answer your questions and explain it from their point of view. I'm sure you've heard this saying - you can take the boy out of Nebraska but you can't take Nebraska out of the boy. It's kind of like that with offensive coordinators. For instance, Mike Riley has done this for about three decades, give or take. You can take Mike Riley out of Oregon State or San Diego where he coached the NFL. You can put him in Nebraskas but that's not going to change what he's done play calling wise, or Langsdorf or Beck, for years and years. It's that muscle memory in the brain. When they get in the heat of the situation they're going to do what they've done for years and years.
Jeffrey T. Price: Why are we giving up so many third and longs? Is this due to how we are playing and trying to prevent giving up the big play? Now, the questions I received a lot as well, along these same lines, is why is the back seven the linebackers and the secondary so far off the ball a lot of the time, so far off the line of scrimmage and the receivers. My theory is simply this, we have been unable this year to get consistent pressure which is four-man rushes up front. And our lockdown unit, the secondary, they can play. They can cover guys one on one, they can cover them man to man And there's no doubt about that. They've shown that this year. The issue you have is those guys are on offense are on scholarship too. So they're going to win battles every once in a while as well. So if you're in a guy's space and he happens to win that battle and gets behind you and you know, unless you blitz, and they've had success with their blitz packages, the black shirts have, but unless you blitz you know the front four doesn't consistently get pressure on the quarterback so if you get beat and the quarterback has time to throw, boom that's a big play over the top. So I think you talk about a kind of bend, don't break. I think that's their philosophy cause they're nervous if they get beat over the top. The quarterback is gonna get a big play on it.
Next up is Mike Swanarsky. Since the next round of quarterbacks are not runners, do you think we'll resemble a more talented version of Mike Riley's Oregon State teams next year and will there be another transition season before the players adapt, buy into the whole system, oh no we suck again? I think he's making a joke there. But yes, I think next year with the quarterbacks we're going to have fighting for the job, I think we're going to resemble a lot more of the Oregon State teams that Mike Riley had. But we have the ability because of our program and our recognition to bring more talent in. That's exactly what's going to happen. Now I don't think we suck this year. I think that was a joke. We could possibly be 10 and 2 going into a major bowl game. I think next year is going to be a very similar season. Keep in mind these quarterbacks, Patrick O'Brien if he starts, he'll only be a freshman. I wouldn't discount Zack Darlington, he brings a dual threat aspect to the team, a highly recruited guy, and also Taylor Lee, the transfer from Tulane. Now he has started at Tulane and he was pretty good. But all these guys are either going to be first time starters or first time starters in the system and younger guys as well, so you're going to have to give them some time and room to grow, maybe a season. So I think two years from now which will be Mike Riley's third or fourth season, is when you can really see Nebraska kinda take off, those recruiting classes they're bringing in, that talent, and I think that's when you see Nebraska start to get to the next level.
The next question is Kirk Bamm. Why can't we block or rush the opposing quarterback? Seen better blocking at Omaha North High School on Friday night. That's a bit harsh. I wouldn't quite go that far. But you've gotta keep in mind, especially along the defensive line. I've talked about this a couple of times earlier this season. There are several guys gone that could otherwise be there. We have two guys in the NFL that would be starting for us. Another guy who would be starting for us and had started for us is elsewhere. That's three guys out of the front four defensive line that would be starting for us that are gone. That means three guys that are starting for us now would be backups. You gotta keep that in mind. That's why I knew the defensive line would be a question mark coming into this season. Now as far as the offensive line, we've been banged up all year. I mean Gerald Foster just made his first start of the season and they thought he'd be out all year. Look how well he played. A lot of the guys who are playing, they've been banged up, they've been out of games and even when they are playing you watch them and they aren't even walking around that well because they are physically knicked up and now they're trying to block and play football. That's part of it. Keep in mind, along the front four on the defensive line and the five starters on the O-line we've only got a couple three seniors as well. A lot of these guys are gonna be back the next year or two and are only getting better and better. The only position where I would say I feel like we have had issues consistently along the offensive line so far this year regardless of injury or otherwise is, I don't like to call guys out by names is why I say position, but there's only one position on the O-line so you know who I'm talking about with this and that's the center. He struggled this year and if you watched him against Minnesota he got knocked back and knocked around quite a bit. Outside of that I feel like we have the ability and room to grow to get better and better especially as the next couple of seasons roll around along the offensive front and the defensive line was a question mark and they're going to keep growing and growing as well.
Next question is Dave Warren Redford, a Redskins question. Can and will the Redskins beat the hated Cowboys on Thanksgiving. Well, I sure hope so. The Cowboys look pretty frickin good right now. A little back story. Not a lot of people know this and I never admitted it publicly before but the Cowboys were my favorite NFL team growing up. Ohhh, blasphemous I know, a team from Texas. My rookie year we played Dallas in Dallas at their old hole in the roof stadium before they built Jerry World and I don't know I just walked into that game with an extreme distaste in my mouth for the Cowboys and they were instantly my least favorite team in the NFL. And it worked out well cause then I went to the Redskins and they're bitter rivals. So as far as that game, Dallas is good and how are they winning games, with the best offensive line in the NFL and the best running game in the NFL and that's how they are winning. I hope the Redskins win but Dallas looks really good because in the trenches they're winnning the battles right there.
Next up is Randy Paulson. His Facebook picture is a Dallas star. Randy, I almost gotta bypass your question but I won't. Are you perceiving a real quarterback competition next year and/or more depth? Absolutely. As far as the competition. Like I mentioned, you've got Patrick O'Brien, you've got Taylor Lee, two guys who can't even play this year because one has to sit out and one is red shirting. And then you have Zack Darlington and maybe he moves back to receiver, I don't know and maybe some other guys step up as well, but whoever wins that starting job is going to have won a fierce competition between at least two or three guys. Also, like I said. you're going to have other guys who can't play this year who can't be backups this year who will be backups next year so I think there will be more depth as well.
Next up is Tim Zorn and he's wearing a Redskins jersey which makes me happy. Do you still eat spaghetti in the mornings on game day? I'd forgotten about that. Yeah, when I used to play, my pregame meal for breakfast especially. I know spaghetti for breakfast, but we'd tend to play a lot of afternoon games, but even if there was an evening game my pregame meal never changed. It was always spaghetti and scrambled eggs and maybe if it was an evening game I'd have chicken breasts or something like that. But a confession for you. Something I don't know I've ever said out loud. I'd always get two plates. And the reason I would do that is that I'd eat one plate and throw up then I'd eat the other plate. It was because of the nerves or it was because of the excitement, wanting to get going, and I'd do that. So I'd always get two plates, eat one, throw it up and then I'd eat the other plate. And then I'd always get a to go container with fruit and oatmeal and I'd eat a little bit before the game then I'd eat the rest of it at halftime. Easy on the stomach, quick and great energy. So that's what I used to do pregame meal wise. No, I don't do that anymore. I don't need it anymore now that I'm officially retired.
Jim White: If Nebraska wins out can they slide into the playoffs as a two loss team? No, you can't lose 62-3, have two losses and expect to get into the playoffs. No chance at all. The last time we gave up 60 some points and got into the National title game in '01, it didn't go very well.
David Crosswell: If you were ever to wear a kilt, would you wear it as a Scot would? At first I thought you meant Scott like the name Scott but now I realize you mean like a Scot would. You know, if I ever wore a kilt, I'd rock that thing.
Scott A. Grammer: Where's the fullback? Several people have asked about the fullback in the Nebraska offense. I'm going to explain both sides. I'm going to use these. I haven't used these all year but now I'm finally going to use them. Ignore these lines, these are as if there were a blitz. I'm just talking about a base defense. So ignore those lines. So when you have a fullback in the game and a base defense, this defensive end has contain, this nose guard has the A gap, this three technique(?) has the B gap, this defensive end has the C gap, this back side linebacker has the back side B, the middle linebacker has the A and the strong side linebacker has the contain. I'd take the fullback out of the game and spread out that defense like a lot of offensive coordinators like to do when they run the football. And here's what happens and here's why they like to do it. My phone keeps trying to go out on me so I'm trying to keep the light on so I can see. This defensive end now that they're spread out has contain, the nose guard has the A gap, this three technique has the B, and this defensive end has contain out here. Now what you see is there's two gaps left open, the front side A gap and the back side B gap and you've only got the middle linebacker, he can only take one of those two gaps so you've got a gap that's exposed. And the guy that's responsible for it is now the safety. He's now about 15 if not 20 yards off the ball, maybe 10 at the closest but then your pass defense is a little suspect. So what you've got is an open gap and the guy whose way off the ball trying to cover that gap. So that's why teams like to spread out the defense and then run the football so I still prefer the fullback because there's several things you can do. It's power football, it's smash mouth football, so you've got a lead blocker, a fullback trap but I have no issue spreading things out and this is what this offense kind of is.
Next question, Robert Miller: What are you doing for Thanksgiving? Well, I'm going to be eating a lot of turkey, a lot of fruit salad, a lot of green bean casserole, mashed potatoes, pumpkin pie, banana cream pie, ice cream. I ate so much last year I got a little bit sick. True story. Also, watching a lot of football, Redskins - beat them Cowboys. Day after, watching Nebraska = Go Big Red. Latest smackdown on them Hawkeyes from Iowa. But another thing we do is we always do the turkey bowl here in our backyard at the Carriker house. We invite a bunch of neighbors over and we have an impromptu backyard football game. A lot of fun.
Next question, Dylan Kennedy: How did it feel to sack Tony Romo in games? Not going to lie to you. I immensely enjoyed it. He was my favorite quarterback to sack. I loved hitting Brady, sacking him. A few other guys as well, but the one I enjoyed the most was Tony Romo. Don't like the Cowboys, we played them twice a year. I'd hit him more than anyone else. Tons of fun.
Next up, Robert Rosaric. Hope I said that right. You have a couple three parts to your question. I'm just going to pick out this one to address. You asked who was the toughest offensive lineman I went up against? And you said in college and don't pick a Husker. I'm going to give you the NFL/College, but I have to pick a Husker because he was the toughest offensive lineman I went against in all of college. It was Richie Incognito. Yeah, the guy was intense, a little bit dirty. The guy's reputation precedes him and he deserves it but the fact is he's talented, he's strong and he's very good. He's been in multiple pro bowls. I went against him every day for three years while I was at Nebraska. And then I went against him every day for three years while I was in St. Louis. Every single day we went head to head. Probably a few thousand snaps. So I'm going to say Richie in college. In the NFL I'm going to say Larry Allen who is widely regarded as the greatest offensive guard in NFL history, the strongest man in NFL history. Check it out, on the internet 800 lb. bench press, and when I played against him, I believe it. So those are the two toughest guys I ever went against. He also had a mean, nasty streak as well. He brought out the best in me.
These are my Twitter questions: Terry Cattrell asks what could Nebraska do to improve special teams? And Brett Quinn chimed in - having the correct number of players on the field, as Mike Riley put it, junior high stuff. Now I'll be honest with you I've been in plenty of special teams meetings. I understand how they work and they're not complicated. It's not like the triple option or the fun and gun. It's football at its most basic. X's and O's. It's all about three things. Number one, effort. They've got to run a long way on these plays. Number two - blocking and tackling and the thing we're struggling with so far this year is blocking. We have two blocked punts which means we're not protecting the punter. It's not the punter's fault. I've watched it. It's a letdown in the protection. And also in the return game. You've got Tre Bryant who's the state player of the year in Missouri a year ago, 6A state football and the guy's got another gear. You've got De'Morney Pierson-El, the best returner in all of college football two years ago. And I know there was a point this year where his average per return was among the top 20 in the nation but everything they get is on their own. The blocking right now is just not there. To me that falls on the coaching. Now, I will say this, Caleb Lightborn has gotten a little bit of heat lately this year. But I feel like he's a freshman who should have been watching the best punter in the Big Ten, one of the best punters in the nation, so cut the kid a little bit of slack. I do think he's doing alright for the position that he's in. There have been some bright spots on the special teams. One of them to me is Drew Brown. He's hitting 83% of his field goal atttempts and he's 34 for 34 on PAT's. I should mention back to that offensive/defensive line question, the only thing that separates us from the Ohio State/Wisconsin those types of elite teams is in the trenches right now which I said is going to get better. Because Tommy is more than an adequate quarterback, we got a talented receiver, runnning back depth, back seven is good, Lockdown U. We just gotta address those trenches. I wanted to go back to that real quick.
The last question I have is from Roger Kinkle. Now that you're retired, what's in store for Adam Carriker? Well anybody who knows me knows I got a business degree and some connections - don't like wearing a suit. I have sone connections in the political realm. I'm not one to hold back my opinion. I express it with passion and respect. But we'll see what happens there - love it or hate it. Number three - coaching. And not just the football aspect but affecting young men's lives and their future; that's always a possibility. Number four - the WWE. I have a standing offer from them. And also when I went to RAW about a month ago when Goldberg made his big debut for the first time in twelve years and he had us ringside. He took us back stage and we met a lot of people. Met Paul Haman who is very very interested but I am personally more interested in being a good father to my five very small kids than I am being on the road 300 plus days a year. So what do I want to do? You're watching it. The Carriker Chronicles. I love doing this show. I enjoy it immensely Think about it, play at Nebraska, play in the NFL. When I'm done, get to talk about the Huskers and talk about the NFL. Just so you know, when the Huskers season is over I will be talking about the NFL and the NFL playoffs because that's something I do enjoy watching as well. But I need some help from you fans. Well, I would appreciate some help. I'm going to do something I've never done before and I'm going to ask for you to help me because in order for me to keep doing this - this show is doing pretty well - a lot of people watch it, great positive feedback. But in order for me to keep doing it I need it to keep growing. So I need you to do me a favor. Every Sunday, Tuesday and Thursday is when we do these Carriker Chronicles videos and transcripts. They are posted every Sunday, Tuesday and Thursday mornings at 8:00 a.m. on HuskerMax and every Sunday, Tuesday and Thursday nights on my Facebook and Twitter. Do me a favor. Like, comment, share and retweet so we can get all of Husker Nation talking positively about Husker football and throwin the bones baby. And also tell your friends about it. I went to the longer show format because you guys wanted it. So I listened to what you guys have to say. Help me grow the show so I can keep doing this. Almost forgot, big shout out to my peeps at Cornhusker Memes. Check out their great shirts and check them out on Facebook. So until Thursday, Husker Nation, Go Big Red! and always remember to throw the bones.
Views:
2017 views: