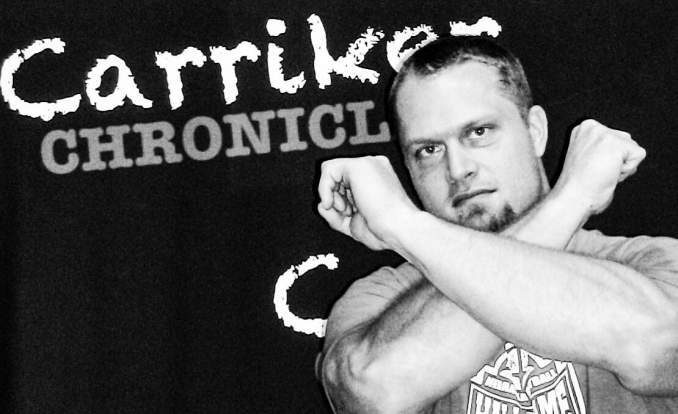 RETURN TO VIDEO 

Carriker Chronicles transcript
Oct. 27, 2016 – Wisconsin week – Prediction Thursday
 
Welcome, Husker Nation, to Prediction Thursday.
And, finally, ladies and gentlemen, it is Wisconsin week. Now right off the bat, I'm just going to be honest with you. When I saw Wisconsin lose their second game of the year a couple of weeks ago to Ohio State, I determined then that I was going to predict Nebraska to win this game as long as Nebraska came into this game 7 and 0. But I'm a little bit hesitant to stick with that pick, and I will tell you why.
Because when I saw how our offensive line looked against one of the worst run defenses in the entire country last week – and yeah they stacked the box after a while; but why didn't we throw the ball more effectively? And if they had to respect that, then we could have run the ball more. Our offensive line looked like the walking wounded a week ago, so that has me hesitant on my pick – which I'll give you in about a minute or so.
But let me give you my keys to this game.
Number one is the Blackshirts. They've been the one constant this entire season. Tommy Armstrong has played well, but he's had a couple of turnovers. Terrell Newby has played really well this year and improved over last year, but he wasn't getting the majority of the carries until Ozigbo got hurt. The Blackshirts have been consistent, outside of some rushing yards they gave up to Oregon and one big pass play to Purdue. They are only giving up an average of 16 points per game in the four conference games so far this year. And I think the first team to get to 20 points in this game will win the game, so we need the Blackshirts to keep doing what they are doing.
Number two – Tommy Armstrong. This guy, I love this guy. He has a big heart, he's the leader of the team, leader of the offense, but he's still got that gunslinger mentality. His mechanics aren't a whole lot better, but what do you expect? He's been doing it so long now. His decision making has improved, but it's that gunslinger mentality (which I love); but the issue we could have is there's gonna be a couple of big plays that he's gonna have throughout the game – either positive or negative – that's going to have a huge impact on whether we win or lose this football game.
Number three – that offensive line. And maybe I should just say the training staff. Because if you look at how Tommy Armstrong was moving around against Indiana, it wasn't great; but one week later against Purdue he looked a lot better just moving around physically. We need that type of one-week turnaround with our offensive line. So I say offensive line, but maybe I should just say our training staff.
So, those are my keys to this game.
Let me give you a couple of stats:
The Nebraska offense has averaged in their four conference games so far this year 27 points per game. As I mentioned, the Blackshirts gave up an average of 16 points per game in those four games. The Wisconsin offense averages 19 points per game; and their conference games on the season their defense gives up a stealth 14 points per game. As I mentioned, first team to 20 – if anybody gets there – will probably win this football game.
So my official, final prediction I'm sticking with, is Wisconsin 17 and Nebraska ... 20. That's right. I think it's going to come down to a late Drew Brown field goal. A guy who has kicked well for us and flown a little bit under the radar this season.
I will be off until Sunday. Be sure to check out that show when I give my postgame recap and breakdown the Wisconsin game.
So until Sunday, Husker Nation, Go Big Red and always remember to Throw the Bones!
Views:
2017 views: