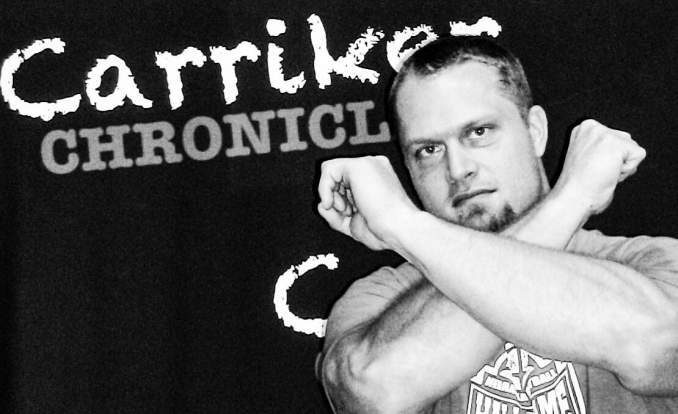 RETURN TO VIDEO 

Carriker Chronicles transcript
Oct. 20, 2016 – Purdue week – Midseason review
 
Welcome, Husker Nation, to Prediction Thursday.
I'm going to do something a little bit different today. We're six games into the season, so I'm going to give my midseason report cards. I'm going to start off with the offense.
Now the offense I would give somewhere between a B and a B+. We are averaging 35 points a game. We've only been held under 31 points twice this year; and until Indiana we've done a really good job of taking care of the football. Tommy threw a couple of picks and we were banged up, Tommy was banged up himself. I think that game is an anomaly more than anything else, so I wouldn't be too concerned about that going forward. This offense has a propensity to start fast and finish strong; and at times they look like an A offense. It's that middle portion of the game where we just kind of hit the snooze button and that's what made me give them a B to a B+. We need to be more consistent on the offensive side of the football.
As for the defense, I'd give the Blackshirts an A-. Right now the Blackshirts I believe are consistent. I can't think of a certain time of any game where I know they are gonna be up or down. I believe the Blackshirts have been pretty consistent this year. They gave up an average of 18 points a game. They've only given up 17 points twice this year. They've used creative ways to get pressure on the quarterback with different blitzes and personnel packages on the field and they have had some decent success with that.
The secondary has played really well, the defense is also among the tops in the nation in forcing turnovers. The only real concerns I have is getting pressure with just the front four without having to blitz. But when three guys who would be starting on your front four are elsewhere right now, it's something we knew we'd have to deal with coming into this season. In my personal opinion that front four is growing each and every week. So my main concern is being more consistent versus stopping the run. At times we've been good; but we gave up over 300 yards to Oregon. Northwestern had some decent success at times against us and Illinois found a formation that worked very well against us. We did make half time adjustments to shut that down, which I was glad to see; but just more consistent versus the run specifically.
As far as the team as a whole, the penalties are down for the most part this year. The fourth quarter dominance by both the offense and defense is awesome. I love Coach Riley's aggressiveness and his belief in the players. I'd rather have a coach that will go for it (be smart), that will go for it and plays to win rather than being scared to lose any day of the week. Even at some point if it doesn't work out for us I'll still be a fan of that.
I'm waiting for De'Mornay Pierson-El and Tre Bryant to bust one of those returns for a touchdown but DPE is still among the tops in the nation as far as average return yards.
Now as far as the whole team, we're 6-0. So you gotta give them an A. And you can talk about oh we haven't looked well at times and who have we played and Oregon's not even Oregon. The fact is, we've beaten everyone we've played, we're 6-0. You can only beat the teams you played; and we're going to have plenty of chances real quick to prove whether we're a top ten team or not. I say for now, beat Purdue, get to 7-0 baby.
Go Big Red, and always remember to Throw the Bones!
Views:
2017 views: