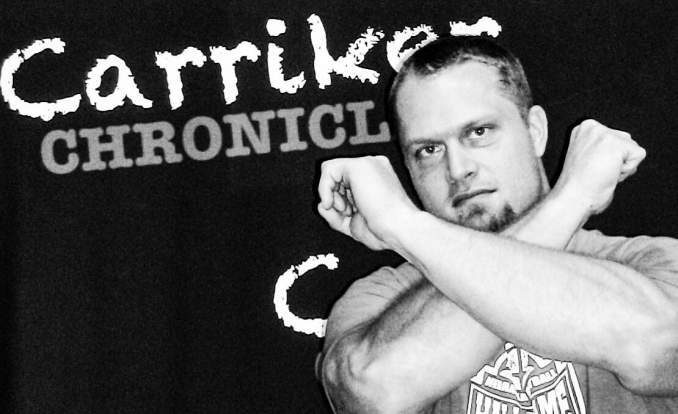 RETURN TO VIDEO 

Carriker Chronicles transcript
Oct. 16, 2016 – Indiana game – Armchair Quarterback Monday
 
Welcome, Husker Nation, to Armchair Quarterback Sunday.
I'm going to start with the quarterback himself, Mr. Tommy Armstrong. It wasn't one of his better performances of the season, and that was one of my concerns coming into this game, with arguably his two top targets in Carter and Westerkamp out, he might try to shoulder the load too much and do a little too much; and I think that's what happened. But let's be honest, it was his only subpar performance of the season so far this year. Plus, cut the kid a little bit of slack.
I do have one question for the coaching staff, though. Why did we quit running the ball?
Let's talk about some of the positives from the game.
Terrell Newby – over 100 yards rushing. This kid has improved a lot from last year, and has really helped shoulder the load so far this season.
Stanley Morgan – long 72 yard catch with a touchdown.
And Brandon Reilly with arguably the play of the game: that acrobatic catch to set up the Huskers first score. Think about it, if he doesn't catch that, that could also have been an INT for Indiana going the other way.
That, and Mr. Riverboat Gambler himself, Mike Riley, going for it on 4th-and-short again. Arguably the two biggest plays of the game.
This is, ladies and gentlemen, a conference win on the road. Never take those for granted.
Do you realize it has been since 2001 since the Huskers started 6-0? Almost 15 years.
But on a lighter side of things, I did get hit up on social media quite a bit yesterday after the video I posted immediately following the game. And everyone was letting me know that my daughter, Addison, is better at throwing the bones than I am. My response, simply, is "of course she is, it's in her DNA." But, sometimes a game not only is just not pretty, it sometimes is just a little bit ugly; and when that's the case you gotta do what the shirt says: "Just Ball Out."
Go Big Red and always remember to Throw the Bones!
Views:
2017 views: