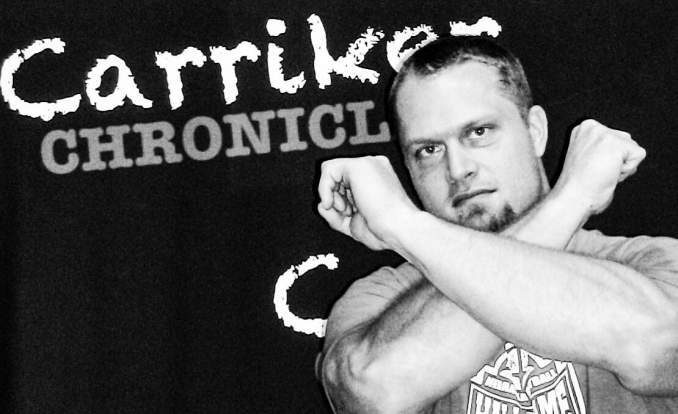 RETURN TO VIDEO 

Carriker Chronicles transcript
Oct. 11, 2016 – Indiana week – Huskers in Top Ten
 
Welcome, Husker Nation, to my Top Ten Countdown to the top ten reasons why the Huskers are back in the AP Top 10.
10. The Big Ten has four teams ranked in the Top Ten and the Big 12 has zero and we're a part of the Big Ten conference, not the Big 12.
9. Tommy Armstrong. He has 14 total touchdowns this year to only two interceptions. He might not be a captain, but he's the clear team leader. Remember, Tommie Frazier was never voted a team captain and it turned out all right for him.
8. De'Mornay Pierson-El. I'm just waiting for this guy to go off – him and Tre Bryant in the return game. But it's good to see DPE back in the Top 20 nationally in average return yardage as of the Illinois game.
Now these next three I'm going to give you are also as of the Illinois game.
7. We are +6 in turnover margin. That is number one in the nation.
6. When lined up in the slot, cornerback Aaron Williams has allowed a quarterback rating of 23.7 into his coverage, and that is the best of any defensive back in the Big Ten conference.
5. I've said it before and I'll say it again: We've outscored our opponents a combined 78-6 in the fourth quarter, and that is number 1 in the nation as well and it's worth mentioning again. One caveat – just maintain that high level of play all four quarters, but keep dominating that fourth quarter. The money quarter, if you will.
4. Balanced offense. Did you know at one point this year Nebraska was averaging 243 rushing yards a game and 242 passing yards a game? We've rushed for over 300 on opponents this year and we've passed for over 300 on opponents this year. We can do a lot of things that put defenses in a bind.
3. Lockdown U. We've already had two members of our secondary, including Nate Gerry, be nominated for early season All American honors. Now coming into this year the secondary gave themselves a nickname "Lockdown U" and they've earned that reputation so far this year. Keep it up, boys.
2. We are due. It's been five years since we've been ranked in the AP Top Ten. And for the love of all that is holy, we are due.
1. We are only five games into this season and there are less than a dozen undefeated teams left in all of college football, and we are one of them at 5-0, baby.
Now this was kind of a fun thing to do, kind of a David Letterman Top Ten countdown, if you will. But if I'm a player or a coach, I've got to realize that starting out 5-0 was great, but if we don't take care of business against Indiana this Saturday, it doesn't mean anywhere near as much. So get that W, boys.
Now, you may have noticed I'm wearing pink gloves today. It's October, Breast Cancer Awareness Month. Get yourselves checked, ladies.
If you were tuning in today for your weekly Husker update, I will actually be doing that tomorrow on Wildcard Wednesday and I'm going to be doing Husker legend and Heisman Trophy winner Eric Crouch, who has a personal message for Husker Nation.
So, until then, Go Big Red and always remember to Throw the Bones!
Views:
2017 views: