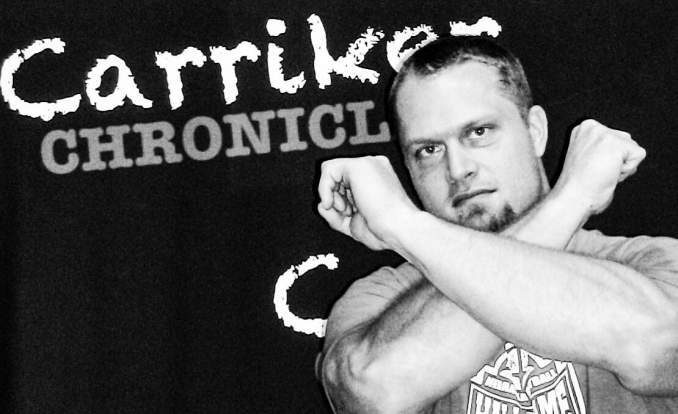 RETURN TO VIDEO 

Carriker Chronicles transcript
Oct. 3, 2016 – Illinois @ Nebraska postgame – Blackshirt Monday
 
Welcome, Husker Nation, to Blackshirt Monday.
Now I really feel this past Saturday's defensive performance was a tale of the first two and a half quarters versus the last quarter and a half – much like I said in yesterday's video when I broke down the offensive performance. But Illinois was a little bit frisky after the bye week and they were doing some things differently than they'd done earlier in the season. They were running the ball a lot more out of their two-back sets than they were prior, and they were having some success against the Blackshirts with that. Now after a while it wasn't a big secret what they were going to do when they lined up in those formations because they would run the ball over 80 percent of the time in those sets. Now it wasn't like they were just running all over the field on us, we gave up 124 yards rushing to them, which isn't great, but it's not bad. It's kind of middle of the road. We did give up 5.9 yards per carry to this team, and this is a team, keep in mind, when they played Western Michigan, had three total yards rushing in that game.
This is the third game where I've had some concerns about our rush defense in a row. But it's not, like I said, teams are steamrolling us. It's just what I would call and what I've heard other people refer to as leaky yardage. Which is I think due to some poor tackling at times, due to Illinois controlling the line of scrimmage the first 2½ quarters of the game.
But it is hard to complain when the most amount of points the Blackshirts have given up this year outside of the Oregon game is 17 points in a game. And they did hold Illinois to 2 of 9 on third down, which is pretty good. Now when they had to buckle down, the Blackshirts halfway through the third quarter, they forced Illinois to two straight three and outs, which allowed the Nebraska offense to go on those two long touchdown drives. And the last quarter and a half the Blackshirts clearly stepped up. It's not that I feel the Blackshirts were playing poorly, I just feel they can be more consistent. If you look at what they're doing versus who they're doing it against, again, Illinois giving up 124 yards rushing is kind of middle of the road, not good not bad. But when you consider Illinois had a total of 3 yards rushing in their last game it puts things in perspective a little bit. Just more consistency is all I think the Blackshirts need going forward.
Now I did see some people blaming the early game struggles on the distractions off the field that the Huskers had last week, but I would be careful in blaming or putting all the blame on those distractions simply because that's hard to prove one way or the other. I was curious, don't want to make a big deal out of it, what Mike Riley would do during the anthem. And what he did, he just kept his team in the locker room, which is the perfect compromise. You're not keeping the players from doing what they want to do when you're out on the field, yet you're avoiding these unnecessary distractions. And it was great to see Michael Rose-Ivey being cheered when he was introduced, and giving the thumbs up as he was jogging off the field.
Now as far as tomorrow and my weekly update on Huskers in the NFL, unfortunately Randy Gregory just failed another drug test and his suspension has been extended quite a bit. So I'll be updating you on Randy Gregory tomorrow, so tune in for that. Until then, Go Big Red and always remember to Throw the Bones!
Views:
2017 views: