Best of the Decade: All-2010s teams & top plays
Nebraska media outlets are weighing in with their own 2010s retrospectives, all-decade teams and more. We are compiling them on this page to complement our own decade reviews.
All-decade team
HuskerMax has blended five publications' all-decade Nebraska teams into a composite 2010s squad. The teams were selected by The Athletic,* HuskerOnline (1, 2), the Omaha World-Herald (1, 2),* the Daily Nebraskan and Husker247. In cases where Husker247's three selectors disagreed, fractional votes were assigned in arriving at this compilation.
Fourteen of the 28 honorees appear on all five teams (++). Eight others are on more than half (+).
OFFENSE
QB: Taylor Martinez++
RB: Ameer Abdullah++
RB: Rex Burkhead++
FB: Andy Janovich+
WR: Stanley Morgan Jr.++
WR: Kenny Bell+
WR: Jordan Westerkamp
TE: Cethan Carter+
OL: Jeremiah Sirles++
OL: Alex Lewis++
OL: Mike Caputo
OL: Spencer Long++
OL: Jerald Foster
K:  Alex Henery+
Ret: De'Mornay Pierson-El
DEFENSE
DL: Randy Gregory++
DL: Maliek Collins++
DL: Jared Crick++
DL: Baker Steinkuhler
LB: Lavonte David++
LB: Will Compton++
LB: Eric Martin
DB: Eric Hagg+
CB: Alfonzo Dennard+
CB: Prince Amukamara+
S:  Nate Gerry++
S:  Damion Stafford+
P:  Sam Foltz++
HONORABLE MENTION (at least one full vote)
Offense: Kyler Reed, TE; Ricky Henry, OL; Brent Qvale, OL; Cole Pensick, OL; Brenden Jaimes, OL; Justin Jackson, OL.
Defense: Stanley Jean-Baptiste, DB; Dejon Gomes, DB; Cameron Meredith, DL; Ciante Evans, DB; Mohamed Barry, LB.
Specialists: Brett Maher, K; Niles Paul, returns.
FRACTIONAL VOTE-GETTERS
Andrew Rodriguez, OL; Keith Williams, OL; Quincy Enunwa, WR; Pierre Allen, DL; Zaire Anderson, LB.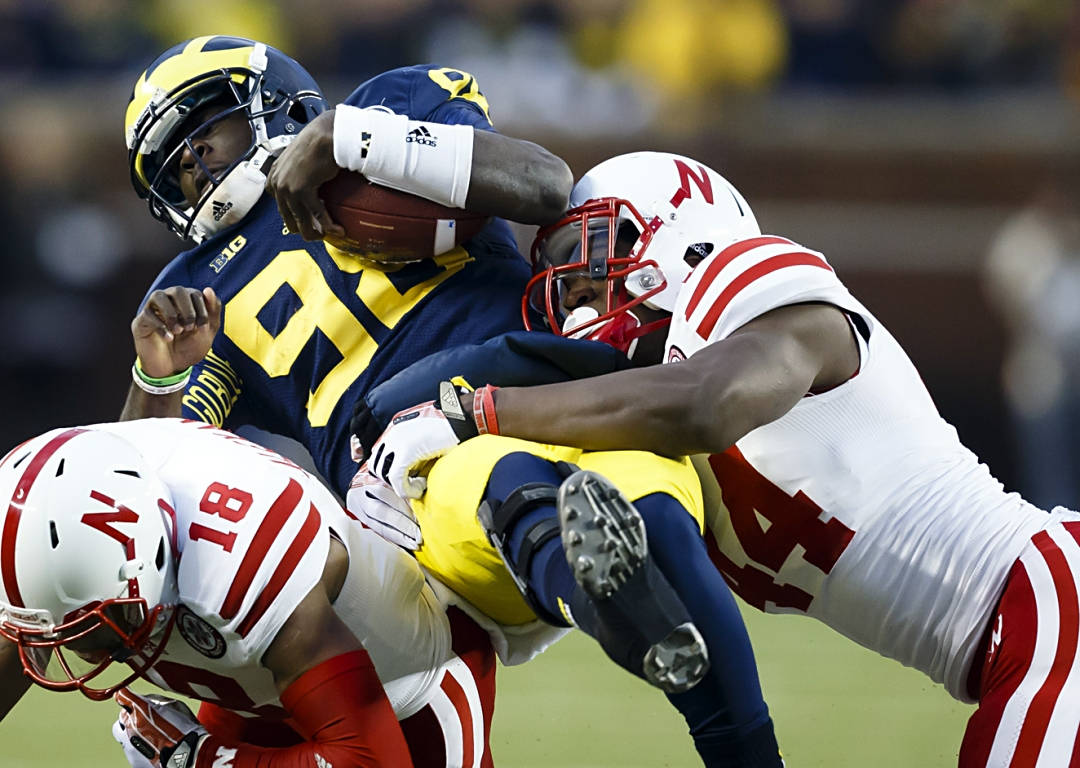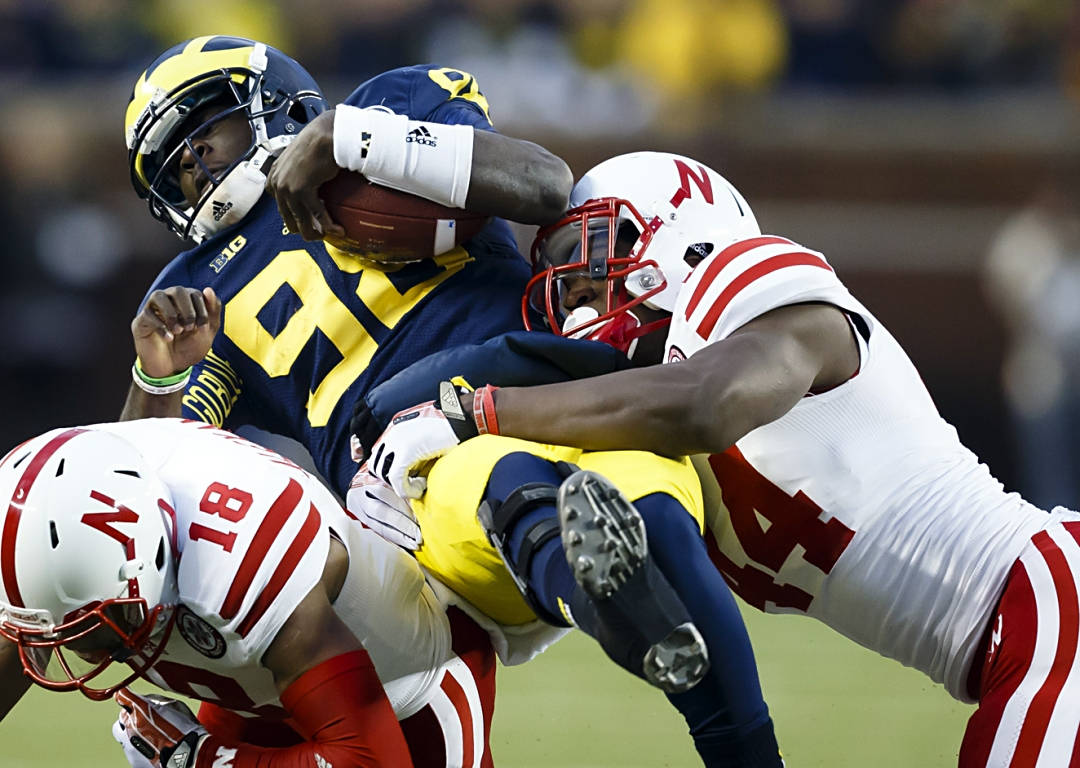 Randy Gregory (44) is one of 14 unanimous picks on the all-decade teams.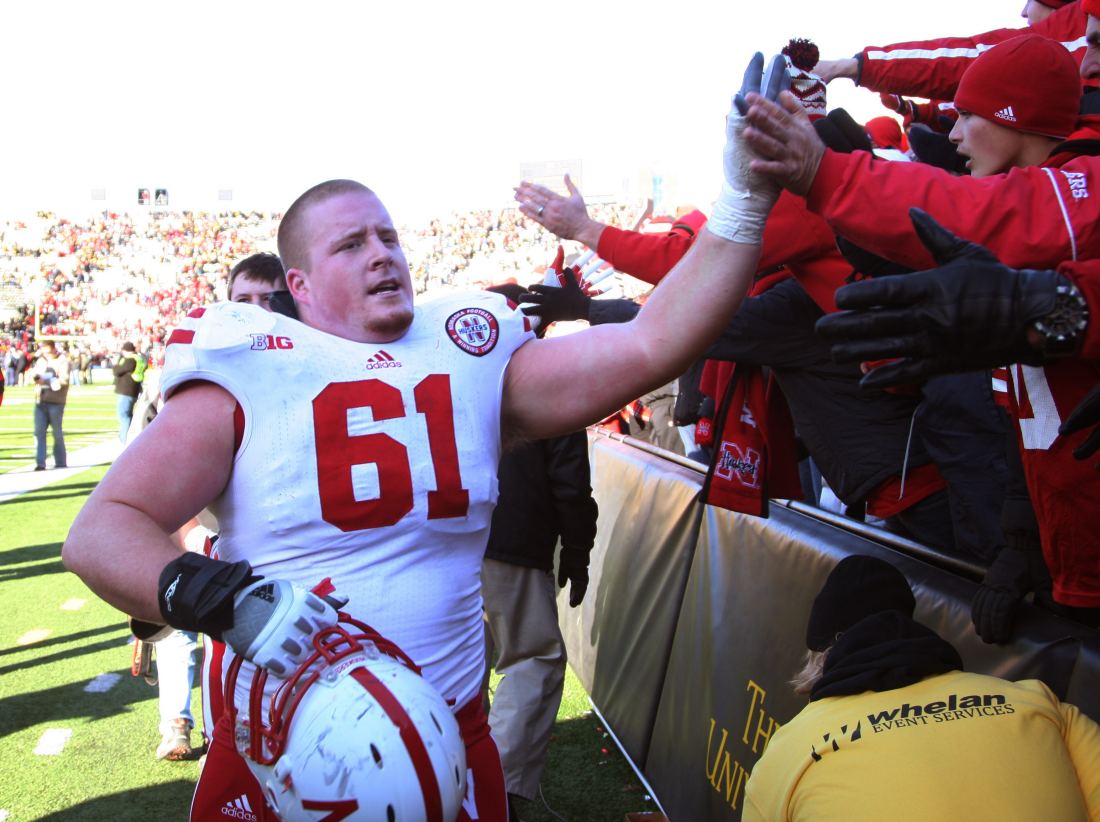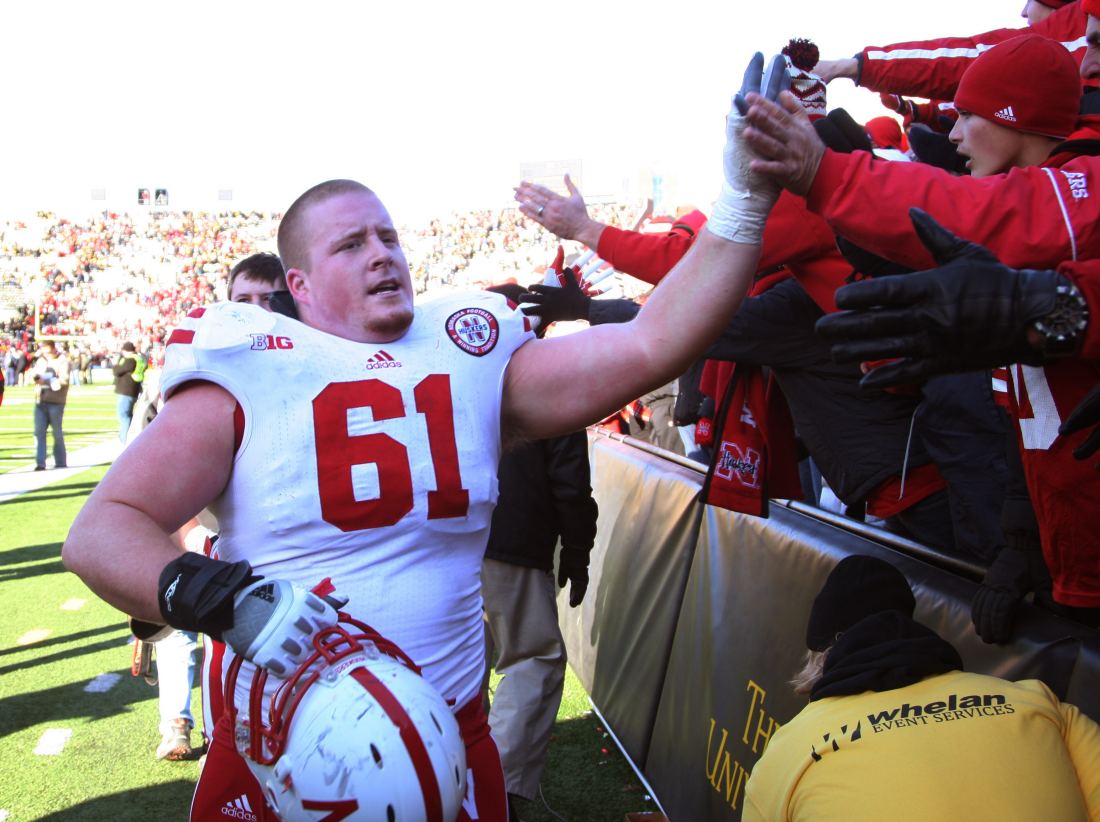 Spencer Long walked on and rose to stardom.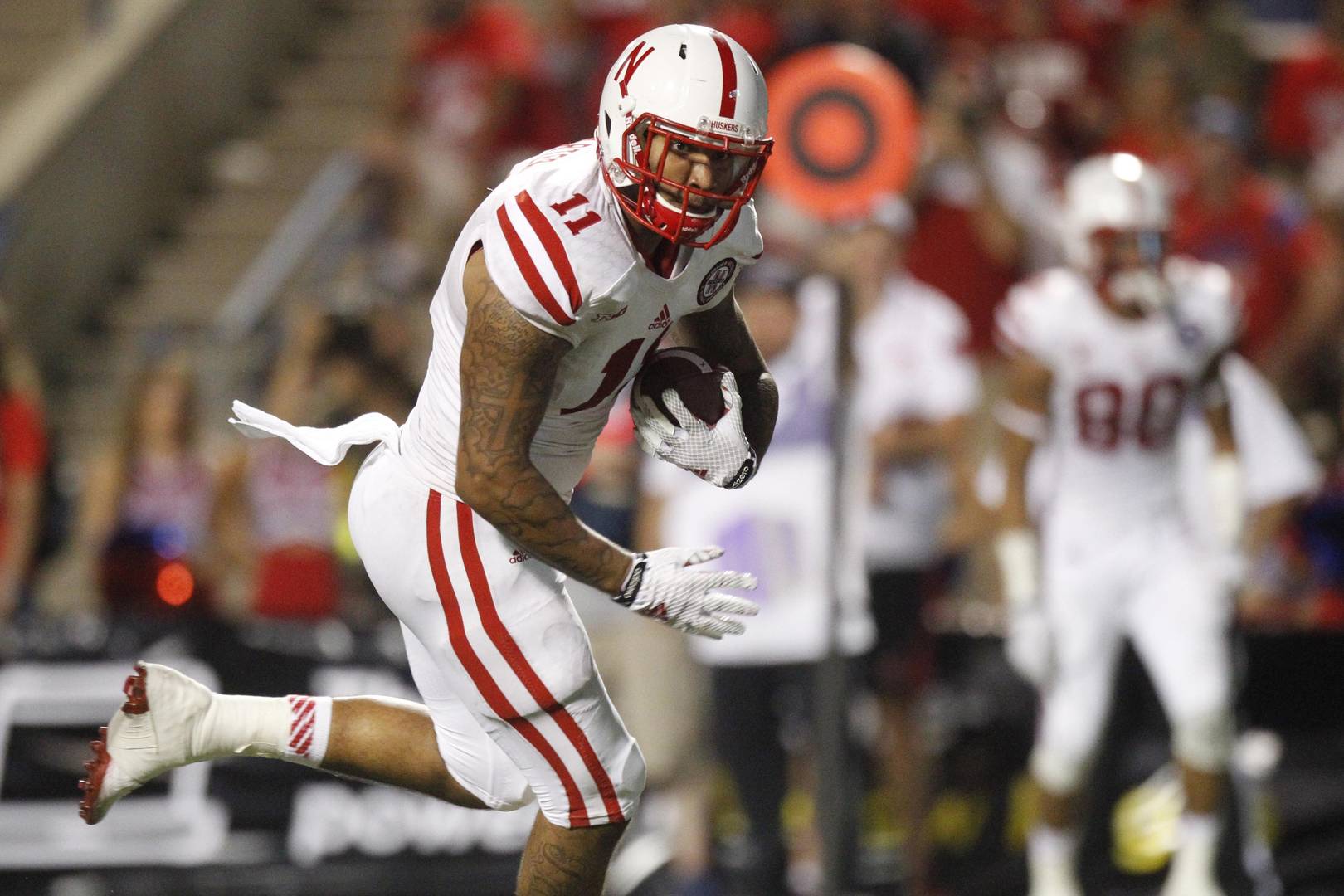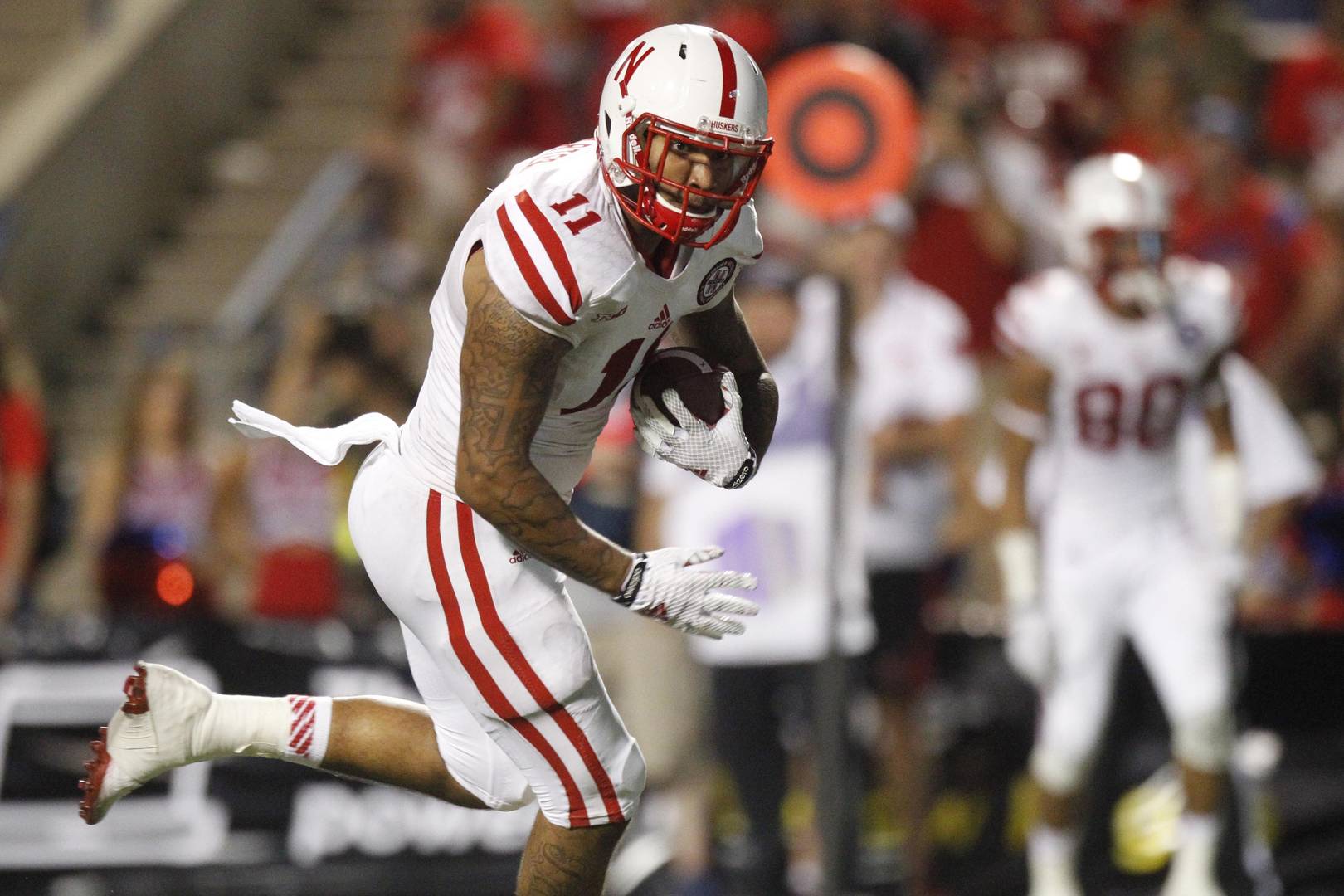 Cethan Carter made his mark receiving and blocking.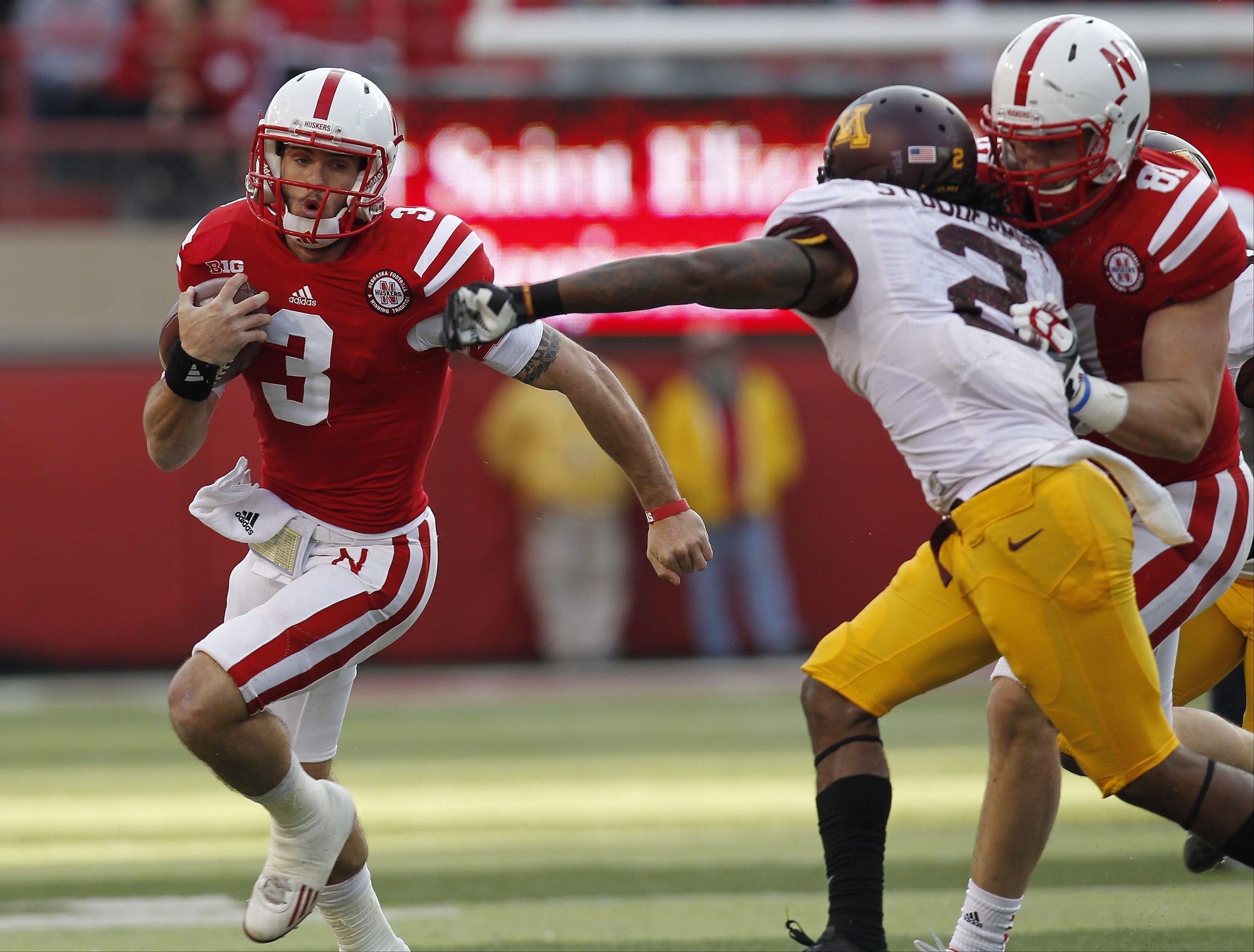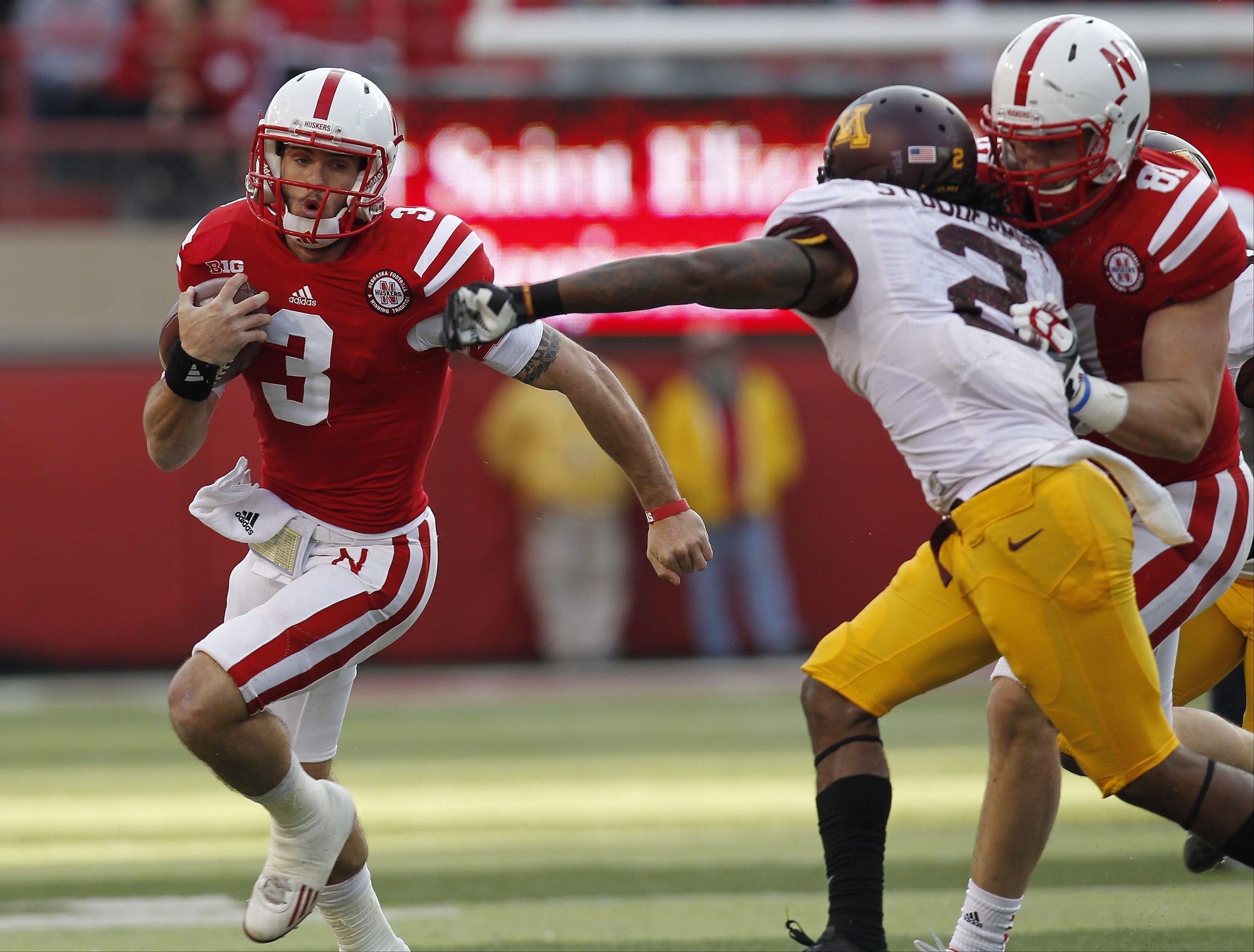 Taylor Martinez is a unanimous pick at QB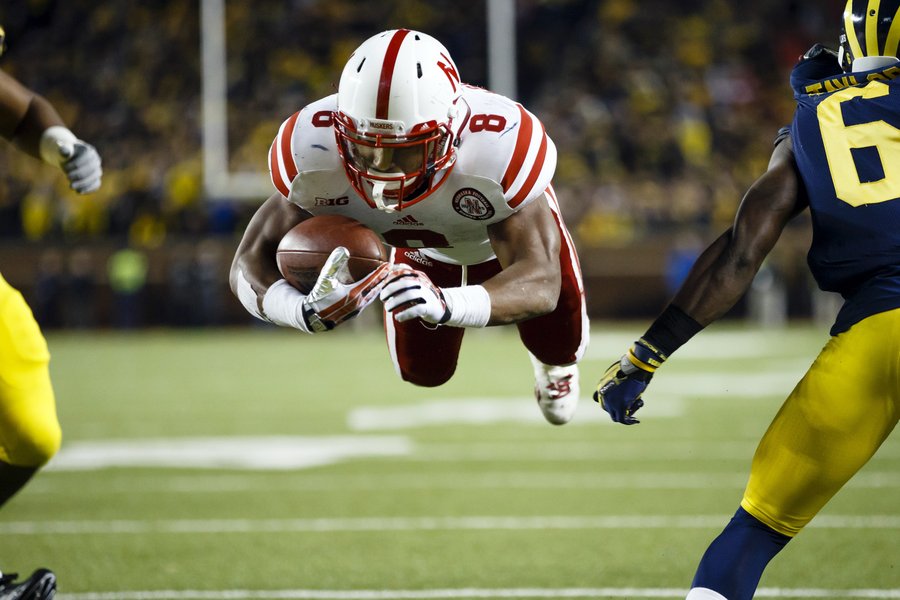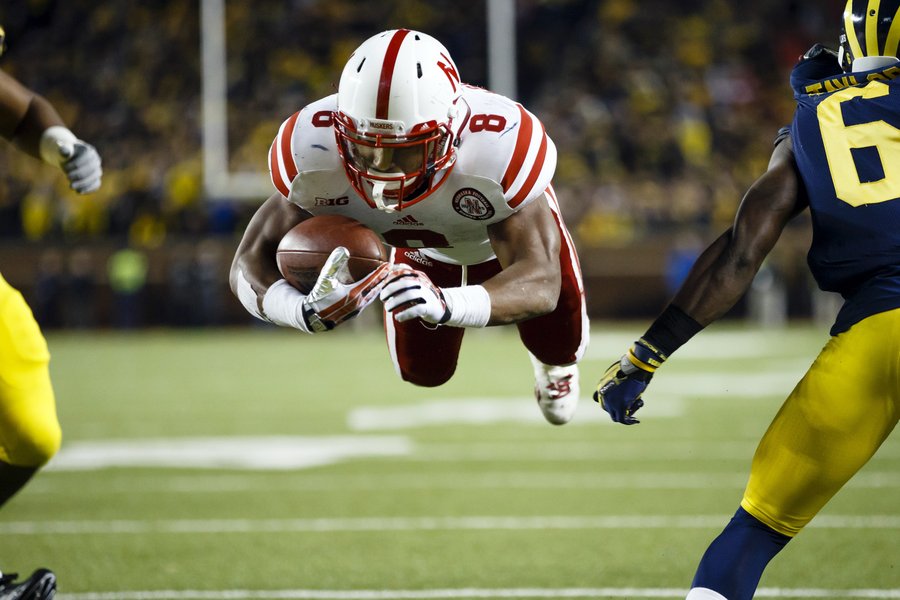 Ameer Abdullah was an under-the-radar recruit who put up record numbers as a Husker.
Retrospectives
* May require subscription
---
---
---