Baseball: 2018
Baseball archive: 2018
Nebraska was plagued by injuries to its pitching staff as the 2018 Huskers posted a losing record and failed to qualify for the Big Ten Tournament.
 JUNE
Jake Hohensee earns second-team All-America honors from the National Collegiate Baseball Writers Association, while Scott Schreiber and Jesse Wilkening earn first-team ABCA/Rawlings All-Midwest Region recognition.

Jesse Wilkening will not return for his senior season after being drafted by the Phillies. Also selected in the MLB draft were seniors Luis Alvarado and Scott Schreiber and two Nebraska signees.

Husker juniors Chad Luensmann and Jesse Wilkening are likely to have decisions to make after the MLB draft,* which begins Monday.

 MAY

 APRIL

 MARCH

 FEBRUARY

 JANUARY

 DECEMBER

 NOVEMBER

 OCTOBER

 SEPTEMBER

 JULY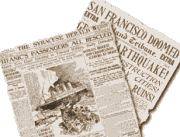 Past news menu
<-
Prev.
2018 Schedule | Roster
(24-28, 8-14)

# Tempe, AZ
† Surprise, AZ
* Conference game
** Omaha, NE