Anatomy of an Era: Troy Branch, Part 1
Excerpted from Chapter 92, No Place Like Nebraska: Anatomy of an Era, Vol. 2 by Paul Koch
From strength to strength go on, wrestle and fight and pray,
Tread all the powers of darkness down and win the well fought day.
 -John Wes­ley, quoted by Charles Wes­ley, Char­ac­ter of a Meth­od­ist
Word on the street has it that a trooper by name of Frank Solich patrolled a speedy recruiting turnpike running from New Jersey straight to the Nebraska heartland. There was a distinctive Garden State harvest by the Cornhusker coach, and we've heard from a few of them already in the persons of Barron Miles, Doug Colman, Jason Jenkins and Jason Peter. Adding to that mix of gregarious personalities, we now meet up with Troy Branch, a linebacker straight outta Camden. A too-smart-for-his-own-good terror from a tough-as-nails neighborhood and a stop-gap bruiser mastering the art of the pre-snap read, Troy brought both a snappy wit and a strong shoulder to the linebacking corps.
And what a group it was: Never short on drama and coach/player tensions, the heat of their crucible experience left little dross in the composition of their unified character by the time the great 60 & 3 era came around. Let's get up to speed and listen in on Troy's gleanings from those coexistent hellish and halcyon days.
Notable quote #1:
"It's not so much the score; it's about playing to your max ability. And if you can do that, and you lose, you just got beat by a better team. But the goal is to get as close to your max ability as possible. And if you can get teams to focus that way? Those are the teams that end up special."
Troy Branch
Scholarship recruit, Linebacker, Camden, New Jersey
Where are they now? Lincoln, Nebraska, Attorney/Insurance Broker
Question: Mr. Troy Branch, what's new?
Troy Branch: Hey Paul, it's good to talk to you. I am just starting my new endeavor today(circa 2010), staying in Lincoln and starting Branch Financial and B&H Insurance Company. A partner and I have combined forces to offer insurance products. It's a vision I've had, and it ties two key services together. It's more than just selling car insurance, you know? It's a way to make a difference with some worthwhile services.
Q: Hey, I'll put it in the book and give you a plug.
TB: Absolutely! I need the work. (laughs) My kids need to eat!
Q: (laughing) So you're a Jersey boy, right?
TB: Absolutely. Camden, New Jersey. Most people know of that because of Mike Rozier, who played at the rival high school Woodrow Wilson. My high school was Camden High, but he was ten years older than me. He was a senior in '79, I believe, and Camden and Wilson played in what they called the Turkey Game back east.
All the big rivalry games back east were played on Thanksgiving morning, so they called it The Turkey Game. It was like Oklahoma-Nebraska. They were seven miles apart -and everyone in the city at the time either graduated from Camden High or Wilson- so literally it would be standing room only, people eight or nine rows deep, twelve thousand people, and everyone would be there before heading off for the Thanksgiving dinner.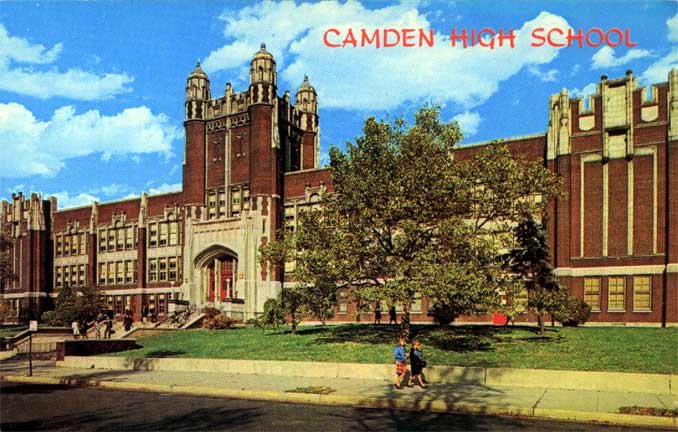 Q: How does a kid from Camden, New Jersey end up at Nebraska?
TB: The hard part was that I grew up a Penn State fan. Camden was about four hours from Penn State, so I was a Penn State fan. I was an inside linebacker and I loved Joe Paterno, so virtually everyone thought I was a lock for Penn State since I loved them ever since I began watching college football: Todd Blackledge, Curt Warner, Kenny Jackson, Shane Conlan, the whole nine. Just loved, loved, loved them.
Everyone thought I was going there. And as I realized I was going to get recruited my Mom made me put together some criteria, what was important to me. And the three big things were: I wanted to play for a conference title every year, be in the national championship hunt every year, and number one was that I wanted to get an education. Those were the big things for me.
So at the time that pretty much eliminated anything south of Virginia, the entire SEC. Maybe it's changed now, but at the time it had the reputation for being football factories, and I didn't want to go to a football factory. So I ended up visiting Penn State, Syracuse, Florida State and the University of Nebraska. And it was my mom who was from Florida, so we knew about that. And then we had a feel for Upstate New York and had a feel for Penn State, already. (My mom was scared to death that I was going to go out to the Midwest where she had never been) So what ended up happening, she came out for that visit with me and I just fell in love with Lincoln.
The thing that I always tried to do was carve out about a half hour to forty minutes of time on each visit that I took; I tried to carve out some time so I could just explore the city by myself outside of the recruiting process. I did the same thing here in Lincoln and ended up walking down O Street and over by Valentinos. And I must have had this look on my face like I was lost, because this gentleman came up to me and said, "Excuse me. You look like you're lost. Can I help you?" And I came from Camden, New Jersey -and that was just foreign to me at the time- and the guy directs me back to the Cornhusker Hotel.
And from there I was like, 'That's it.' I walked into my mom's hotel room and said, 'I'm done. This is where I want to go.' And she said, "What? Excuse me?!" And I said, 'This is it. This is where I want to go. In fact, I don't even want to take the Penn State visit next week. This is where I want to go.' And she was like, "Hold on a second. Go to Penn State. And if you feel like you still don't want to be there you just commit when you come back." And I was like, 'Okay.'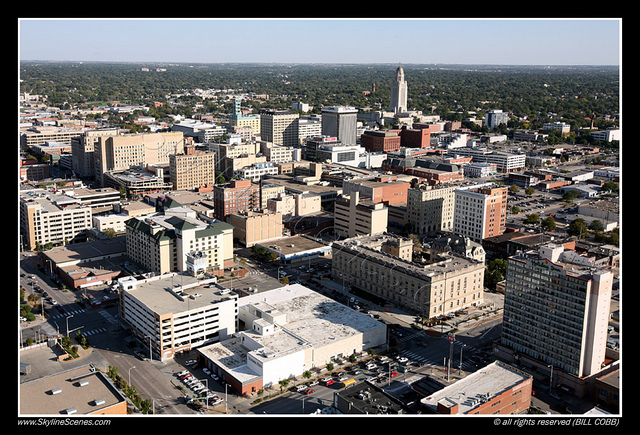 I went to Penn State and had a ball, but in my mind I was already a Husker by then. So I came back home that Super Bowl Sunday; it was when the Redskins played the Broncos and they had Doug Williams. And I went over to my high school coach's house -my freshman coach's- where a bunch of guys were meeting, and told my mom if Frank Solich calls to have him give me a call over to Coach Hanson's house.
And sure enough I was over at the house about ten minutes and Coach Solich calls, and I told him that I had a great time at Penn State but that I wanted to be a Husker, so, 'I'm in.' And he was, "Great!" and then we went through the pleasantries and all of that. And then we hung up and ten minutes later the phone rings again and it's a call from Coach Osborne, and he is thanking me and welcoming me to the family. And that's how I ended up here.
Q: So that one gentleman on the street made all the difference?
TB: Yeah. For me, what I realized was that I was a big city kid who wanted something in the middle. I didn't want to go rural, but I didn't necessarily want to go to a big city, because that's the way I grew up. I was looking for something slower, looking for a college-town atmosphere, and to this day that's why I'm still here. To me it was the right fit.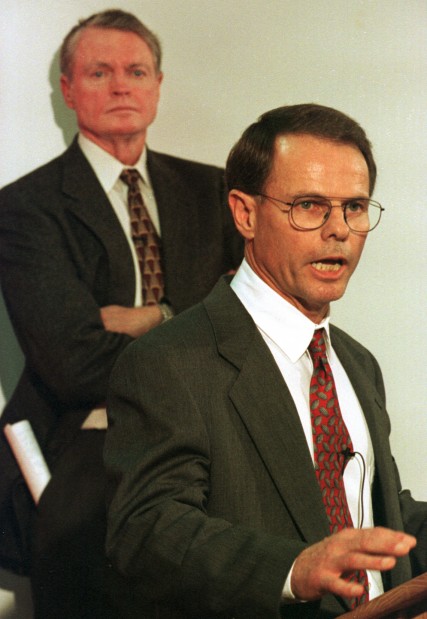 Q: So the fall of 1989 you arrived on campus?
TB: Yep, fall of '89. Showed up on August 9th, I'll never forget it. I got here August 9th, 1989 scared to death and wondering, 'Man, I should have went to Penn State.' (laughs) You know, you get here and then it's time to basically sink or swim.
So I got here about three days early and spent a lot of time -my Mom came back out with me to make sure I was okay and got my bank account set up- and after she went back, fall camp for freshmen started. (This was still freshman football days.) We had a week of two-a-days with freshmen, and back then it was a big deal when you got moved up to varsity and didn't have to play freshman ball.
So there were eight of us who got moved up to varsity and didn't have to play freshman ball. So that was my year on the scout team and dealing with guys like Jake Young and Tom Punt and Doug Glaser, Jim Wanek. Ken Clark was the I-back and Gerry Gdowski, all those guys were there.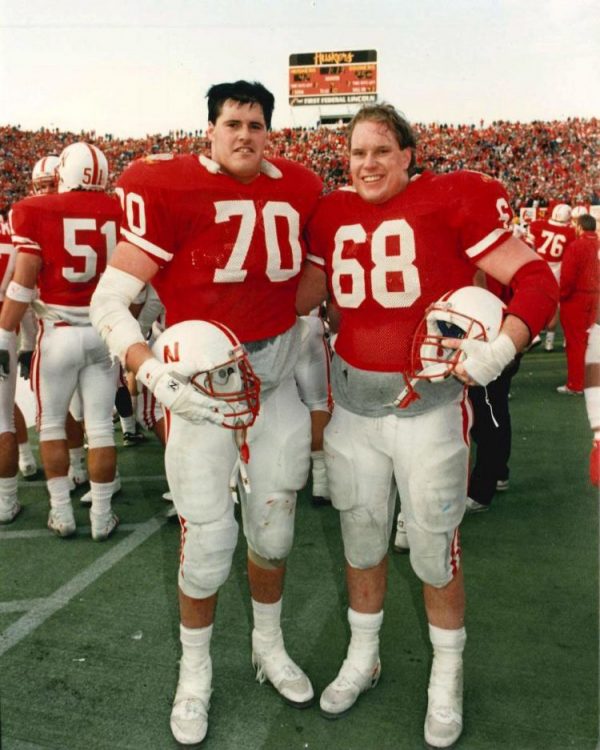 Doug Glaser & Jake Young
Q: What were the first thoughts going through your head when going up against those guys?
TB: For me, at first I was kind of getting pushed around and was like, 'This sucks.' And then Jake Young -God rest his soul- he was that guy who always had to get the last punch. I mean, you're on scout team and you're supposed to get your butt handed to you to a certain extent, but Jake was that guy who always had to get that last push. And one day, we were probably about four weeks into the season and I just had enough and was like, 'Screw this,' and we got into a fight. And we would fight every Tuesday. Sometimes I'd get kicked out of practice and whatever. (And actually Jake became one of my good friends and a person I looked up to; he ended up going to law school and was ahead of me in law school, as well)
But on scout team you just learned the speed of the game and you kind of learned what you were going to need to be able to play the next year. It's –I don't want to say it's a great experience, because scout team stinks- but for most guys it's a necessary evil.
I don't care where you come from: it's just not the same, the speed of the game. Maybe some of those guys in Texas can play because they came from football year round, but that step up in competition was something, you know?
Q: Do you recall some of the first friends you made?
TB: Actually, this guy I got paired up with the first day my freshman camp, Mike Anderson, ended up being the best man at my wedding. We still play racquetball. He has two kids and I have two kids- and we don't work out much together anymore- and now that I'm changing things with my office we're gonna get together for lunch more often or Bible study or whatever that might be. My lifelong friend.
It's weird to think about that: you get paired together with someone and you don't realize, 'Wow, this guy's going to be my friend forever.' You don't think about it in those terms at the time.
Q: Was that Coach John Melton's last year as linebackers coach or was that Kevin Steele?
TB: That's actually an interesting situation, because Coach Steele recruited me when he was at Tennessee at the time, in early '89, and I already told you about the SEC and the South, how that wasn't going to happen. So Steele recruited me while he was at Tennessee, and I get a call in May and it's this Southern drawl. And he goes, "Hey Troy, this is Kevin Steele." And I'm like, 'I don't know if you got the word, but I signed already.' And so he's like, "I just want to let you know Coach Melton is sick…" (He had something with his heart like a big bypass or whatever.) So he says, "I just want to let you know that I'm going to be your linebacker coach at the University of Nebraska and I just want to make sure everything is alright. Do you have any problem with that?"  And in my mind I'm like, 'Hey, I'm a Husker. I don't care who's coaching.' Boy, I should have re-thought that one. (laughs)
Coach Steele was… Coach Steele was Coach Steele. (laughs) Yeah, he's a different cat. A different cat. At the time that I graduated, to give you an idea about Kevin Steele -there was Mike Anderson and I and Daren Williams in the '93 year- we were the first class that he taught from freshmen to seniors…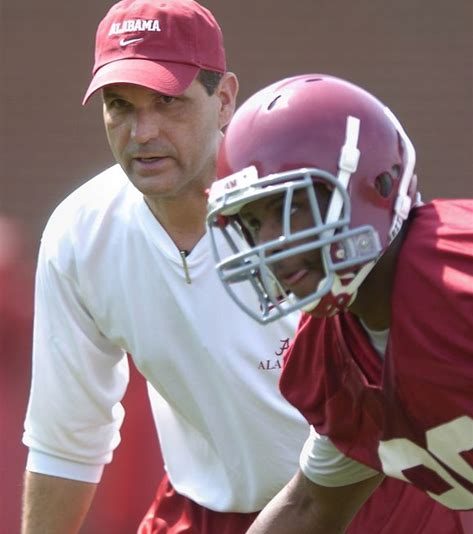 Coach Kevin Steele
Q: Are you getting ready to spill the beans about The Linebacker Mutiny of '93? You guys were all going to graduate early and leave on account of him and his methods, am I right?
TB: (laughs) Did Mike tell you that? Yeah… we had grown tired of, quite frankly, being hollered at.
Here's the evolution: your freshman year you're so scared. Coach is all hollering at us and I'm like, 'I should have gone to Penn State!' (laughs) Sophomore year, at least for me, I kind of pouted a little bit my sophomore year, my redshirt sophomore year, and I didn't have a very good year. By the time you're a redshirt junior you pretty much have it figured out and you know while you're making a mistake that you're making a mistake, so you don't necessarily need to be hollered at all the time. So we just grew really tired of it.
I graduated in four calendar years: came in in the fall of '89 and graduated in the spring of '93, so I played my senior year with my degree. So I graduated in May, and Mike and Daren and I had gotten together and we decided, "You know what, we're sick of being hollered at. Here's what we're going to do: I'm graduating early (and Mike and Daren could have busted their humps and just graduated in August) and just be done. And we're just leaving. And he's going to lose his senior linebackers."
And in spring ball Coach Osborne would have a meeting with every single player. Every single player would have a scheduled time to go up and talk to Coach Osborne. And in my meeting he's going through things I need to do and get better and, "We expect you to be a leader. And you graduated, that's great…" Then he goes, "Now, I'm hearing that you're thinking of leaving early and not coming back. I hope that's not the case." And in my mind I'm like, "Ooohhhhh! He knows! How does he know?!!!!! Oh, my God! Who told him?"
So after I leave I immediately make a bee-line down to the Hewitt Center and I'm like, "Which one of you told Coach Osborne?!" And we were all freaking out that he knew and "Oh, my God, what are we going to do?" And that kind of scared me half to death and we didn't do it.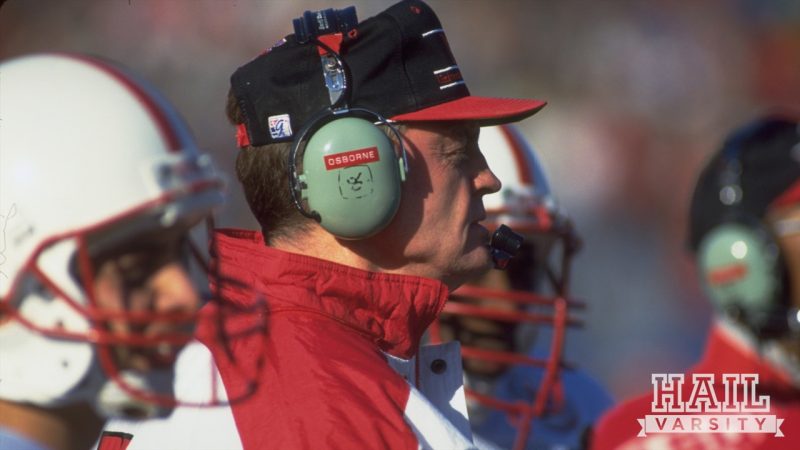 But what it did end up doing? We did have a conversation with Coach Steele and we said, "Hey, we're at the end of our ropes with the hollering. Look, we'll make a promise that if we're not working hard holler at us all you want, but if we're busting our hump you've just got to talk to us." To his credit he agreed, and he said, "I'll tell you what, I'll trust you, Troy, to be sort of the impartial third party…" And I'm like, 'What do you mean 'impartial'? You mean I can't vote on not getting hollered at? I won't go with it.' And he said, "I'll trust you to be an impartial third party. You let me know if I'm out of line, but I'm gonna let you know when I'm about ready to blow up." And I go, 'Deal!' (laughs)
Our senior year we had so much fun. We worked hard. That senior year I don't remember a lot of hollering and screaming, it was just very businesslike. Guys knew what they were supposed to do and we were having fun. To me it was the best year. We had so much fun, but we worked hard and there just wasn't a lot of anything extra. We just did our jobs, you know?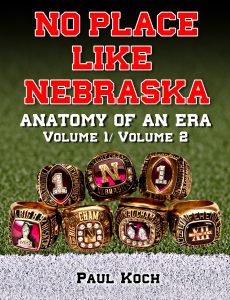 Available on Amazon.com
Q: 'Tap in, tap out', as Bryan Bailey has said.
TB: Yeah. So that was my view of that year. Guys just did their jobs, at least from a linebacker standing. We used to do stuff in practice and he would stop practice, because we were really physical. We had ISO drills: one thing we could do was fill an ISO. He would do stuff like: "Hey, bring down the redshirt offensive guards and have them at fullback." And we'd just fill ISO's for five to ten minutes, you know. And it was, "You better blow it up" and "You better make sure the ball cuts back." I don't care if you have to run up and drop-kick him in the mouth, you better make the ball cut back, because on the ISO your backside partner, what you would get is, the front side would get a clear block down and it would just open up like the Red Sea. Literally, you would just look the fullback in the eye, it would open up that wide.
So our job was, you had to take that fullback on but you had to make the ball, the ball carrier, cut back inside of yourself to your partner who, if your partner read it right, he could come screaming across the top and the back would never see him. So it would be a big collision with the front side guy on the fullback and the I-back would automatically cut back, and he would cut back right into the partner screaming across.
If you ever want to see a good play, see Mike Anderson and Daren Williams. It was in Colorado my senior year or my sophomore year. There's a play where Daren blows up the fullback and Mike is just screaming across the top, and it's just textbook how we were supposed to play it. Blow the fullback up and just destroy the running back because he doesn't see the backside guy coming.
But we would do live tackling drills. And for us as inside linebackers? Our day was over, in our minds, when we got out of individual drills. When we didn't have to be just inside linebackers with Kevin Steele, we were good. It was like "the day is over" as far as I was concerned. (laughs)
Q: Incredible. And concerning Coach Steele, when he didn't yell at you guys your senior year, did he tone it down for the younger guys, too, or was it just you older guys he left alone?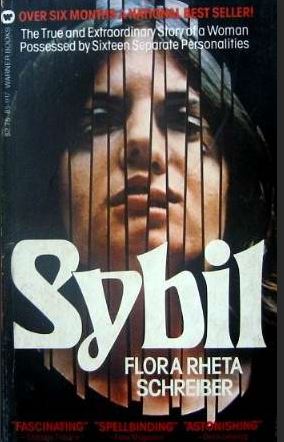 TB: I just think that after a while we just developed. We knew the tempo that we had to practice at, period. We used to call him -when he reads this he'll probably come and find me- we used to call him Sybil because we'd be upstairs in meetings and we'd be laughing and joking, and five minutes later on the field he's just ready to come unglued! And when we were practicing in four stations we'd have two offensive stations and two defensive stations, where the ones and twos would be with one defensive station and the threes and fours would be with the other.
And when they blew the whistle to switch the team's work stations all the linebackers would find each other and would go, "Sybil's here," and you just knew that you better crank it up, because he is gonna be after somebody. So that's all you had to say, "Sybil's here", and everyone knew. It's the truth. A bunch of guys would back me up. (laughs)
Q: (laughs) That name's in reference to the book about the gal with the multiple-personality disorder, right?
TB: Yep. Yep.
To be continued….
Copyright @ 2013 Thermopylae Press. All Rights Reserved.
Photo Credits : Unknown Original Sources/Updates Welcomed
Author assumes no responsibility for interviewee errors or misstatements of fact.