Anatomy of an Era: Eric Stokes, Part 1
Excerpted from Chapter 66, No Place Like Nebraska: Anatomy of an Era, Vol. 2 by Paul Koch
In the workplace, diversity as equal opportunities is perceived to have many economic advantages in terms of maximizing the human resource potential: good recruitment and retention, improved working relationships in an atmosphere of inclusion, free from fear and allowing for personal development and growth, whilst remaining competitive…"
-Paul Armstrong
It's quite evident that everyone contacted for this journey shares the 60 & 3 experience from a very personal, deeply felt and highly subjective lens. Every now and then some have deviated from the general consensus, though only in random and relatively less significant points. Evaluating and identifying the puzzle pieces throughout the assemblage of these many conversations has allowed us to examine that point in history from an individual standpoint as well as small group and even a holistic structural position, and I think we're better off for it.
Well, this next gentleman on the docket has his very own unique and highly informed view of that time as it's compared and contrasted with college football's present, and he is Eric Stokes. The guy has the job most men would kill for: NFL Scout. Every workday he comes face to face with the individual talent, the group dynamics and the structural underpinnings of college programs far and wide. This should be a good chit-chat (from 2011) as we find his most learned opinion…
Notable quote #1:
"To bring guys from across the country, from different backgrounds -be it economic or whatever, whether a guy from California or Texas or New Jersey or Florida- you look at that and the local guys. But to bring that type of diverse group and talent and bring it all together… and put together that type of production, that's pretty impressive. And I think that's why it's arguably one of the greatest teams… that ever played. The reason was the diversity of it."
Eric Stokes
Scholarship recruit, Free Safety, Lincoln, Nebraska (East)
Where are they now? Charlotte, North Carolina, Professional Scout
Question: Hey Eric, so you're an NFL scout now. How did that come about?
Eric Stokes: Believe it or not, when I was playing in Seattle there was a guy who just so happened to be a scout, an upper-level executive, and he liked the way I practiced and liked the way I went to work. I was very businesslike. So when I got done playing I sent him my retirement papers, and I get a call from the guy. His name was Tag Ribary and he said, "A lot of good things were said about you, and we saw you sent your retirement papers in, and we were curious if you'd be interested in scouting."
I didn't know anything about scouting, to be honest with you. And believe it or not, I was flirting with taking a spot on the Nebraska staff as the secondary coach at the time with Craig Bohl when he took over, and he'd touched base with me. He wanted to know if I was interested in coaching. And at the other side of it I was looking at taking a job with a pharmaceutical company that had offered me a job when I came out of school and I kept base with them, so I was weighing those two options. So not knowing anything about the business, I just called my agent up and told him the Seahawks offered me a scouting position, and he really pushed it, "That is the greatest job ever!" He gave me some ins and outs and insight into how the job worked, and I spoke to Charlie McBride and Coach Darlington and Coach Osborne about the ins and outs and pros & cons. I wouldn't say they deterred me from it, but they gave me a very honest assessment, particularly with family and the amount of time that actually goes into it. So I rolled the dice with the scouting thing and I went in and interviewed for two days and was offered a position.
Q: Incredible, man!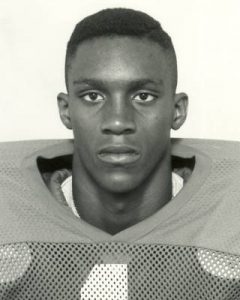 ES: They contacted me! (laughs) It was a pretty unique deal. At the end of the interview the guy who ended up hiring me was a guy named Ted Thompson, who's now the General Manager with the Green Bay Packers. He was a little unsure because I wasn't really that far removed from my playing days. Obviously, I still knew a lot of the players and he'd never been in that situation of hiring a young scout just out of the league with the former team. I'm sure he was worried, but he was okay with it. He liked my reports, and that part of it was really natural. That came really easy to me, evaluating players and looking at players. And that's how it all transpired from there.
And oddly enough, Tag Ribary works with me now in the personnel department. And it stemmed from a guy by the name of Randy Mueller who actually drafted me, who actually recommended me, because at that time Seattle was in turnover and Coach Holmgren initially came to coach, so they were looking for new scouts and new staff and were looking to get younger in some areas. So Randy Mueller and Tag Ribary, those two guys got me into the business.
Q: I'm figuring some of those other guys have been in the business longer than you've been alive. Some crusty old guys with stopwatches?
ES: No, it really wasn't like that. I think there's really been kind of a transition within the business. In the beginning there were a lot of older scouts when I first started, a lot of guys who'd been around a long time and literally been in this business 20-30 years scouting players. But right now I've noticed there has been a new guard come in, younger scouts, younger front office executives landing these roles.
Q: Wow, Eric Stokes: Leader of the NFL youth movement, huh? (laughs)
ES: I don't know about 'leader', but it's been good timing. I'll say that.
Q: So what does your job entail? I'm curious in a vicarious way.
ES: Well, I'm a "West Coast Area Scout", is my exact title. Basically, I'm in my eleventh year in the business and came in as a Midwest "Midlands" scout, and then I went in-house and did pro personnel for three years, and then I went back out on the road and did the Midwest for another three or four years, and am just completing my second year doing the west. I've seen basically almost everything west of the Mississippi as far as the states and colleges and universities.
Q: So you're going to games, pro days? All that stuff?
ES: All that stuff, yeah. All that stuff. Everything that it entails. Out on the road for four months out of the year, because everything we do circulates around the season, obviously. So my busy, hectic time is from August into November and from there I'm pretty much averaging 15-16 days on the road and then home five days, and I'll pretty much work that cycle for four months straight. Then after that I get my chance to catch my wind and then bowl season starts up and all-star games are up.
The job is good from the standing that once you come off the road you do have flexibility. You're managing your schedule, managing your time, and then it allows me to work from home quite a bit, as well. There's definitely some nice pluses with the job. It's a good one, I will say that. I tell people that it really feels like I'm doing a hobby. It's like a hobby I get paid to do. I enjoy doing it.
Q: I would think that takes a lot of self-discipline. It always seemed you were a pretty disciplined individual, yes?
ES: Yeah, it's one of those jobs where nobody's looking at what you're doing. I don't have anybody looking over my shoulder when I'm on the road, so a big part of that is getting up at 5:30 or 6 a.m. and being at school at 6:30 or 7 o'clock and staying until the job is done. The thing that people don't understand about it is that when I'm actually at a school -when you look at how the process really works from the inside- I'll get to a school at 6:45-7 o'clock and I'm watching tape from that time until around noon or 1 o'clock, and then at that time I meet with coaches until two or whatever time they want to go out to practice.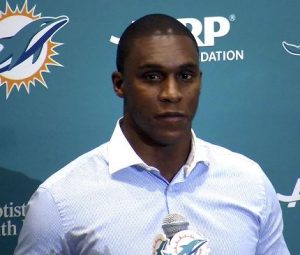 And I'm meeting with academic advisors, trainers, strength coaches, really anybody that I can try to visit with who would have a feel about a player's character and where they're from, to getting a picture of how they learn and their work ethic. Obviously you stay for practice, and then you may be driving two to four hours to the next school. And then after that you type your report.
So I may start around 6:45 a.m. and by the time I'm done working and driving I'm looking at wrapping up around 1 o'clock every night. So the days are long and it's pretty strenuous, so you have to be disciplined and know how to manage yourself and be well-organized and efficient with your time. And you have to be meticulous and detailed in everything you're doing. That's how it works.
Q: I figured you'd just rent a one-bedroom apartment in L.A., Corvallis and Eugene and that would pretty much be it for the west coast? Just kidding!
ES: I wish. (laughs) That sounds good, though.
Q: You're in a very unique position, Eric, in that you go to all these campuses and see all these organizations. How would Nebraska of your playing days compare and contrast with the run-of-the-mill school today?
ES: It's interesting. Coach Neuheisel, for example, at UCLA? People actually do remember me, especially when I was doing the Midwest and I wasn't that far removed. So from a scouting perspective it was always interesting, because people recognized my name and they essentially remembered the program, what a dominating program it was. I've even had those talks with Coach Neuheisel about the games we had and the times that we played.
Q: Do people try to pick your brain a bit as to what we had or did there at Nebraska?
ES: No, not really. Truth be told, the dynamics of the college game have changed so much. The way that we did things at Nebraska at that time was so unique and you're not going to see that again, anywhere, because now you have twenty-hour rules, limits on the walk-on program. I can't say how big that is, when you talk to these coaches and you have these small rosters now.
I was there at a time when we had 200 guys on a roster, and now teams have half that. And in some cases they don't even have that many, depending on the school you go to; the way we were able to practice, prepare, and the number of reps we were able to get.
And at Nebraska everything was physical, and we went ones-against-ones several times a week. Those were probably the best games never seen, were the scrimmages against each other in the spring, in the summer and in the fall, and we did that. USC does it. I know Fresno State, he says that they do things like we did. But a lot of other colleges now, they almost practice like NFL teams: it's not very physical, there's not much contact, they're non-impact. They don't spend as much time in the pads, so the dynamics have really changed.
Q: Do you think that's a change for the better? For the game? For the kids?
ES: I'd say 'no', because this is coming from a selfish perspective from the NFL level, but what is happening is guys aren't as prepared. One, they haven't gotten as many reps as we used to get. The amount of time they can spend at a facility is limited due to the twenty-hour rule, and now you have guys coming out as juniors and redshirt sophomores, so when you have the younger talent base coming out they're not as physical and not as mentally prepared. They just don't have as much experience and haven't seen as many things.
Q: Good points. So Eric, your first year on campus?
ES: 1992. It was my redshirt year.
Q: So you were from Lincoln, not from across the country or even out a ways from the Capital City. Was your arriving on campus no big deal or was there still an adjustment?
ES: You know what, I was actually pretty surprised. I didn't think it would be that big of a transition, but it really was. I thought, for me, I had to get my feet on the ground again. I went to summer football camp before my senior year and had a really good showing there, and I guess that was what really allowed me to get offered a scholarship. And I gave an oral commitment before my senior year in high school so I could just play. Coach Osborne was a tremendous, classic Coach Osborne, and he essentially guaranteed me a scholarship. It didn't matter what happened, even if I got hurt he was still gonna honor it. And so it took a lot of weight off my shoulders to just go out my senior year and just play.
But as I transitioned into going to Nebraska and stepping on campus my first year and dealing with the first scrimmage and first practices, I was pretty impressed; mainly because of the tempo. It wasn't so much the players or the talent or the speed or those type of things. Yeah, there were obviously guys that were bigger, stronger, faster and more mature, that was a lot of it. But it was the tempo. You're kind of used to one thing when you come out of high school -and I thought I was a worker, I thought I was in excellent condition and, as a matter of fact, that year working out with the team I pretty much thought I was ready to go- but the tempo pretty much surprised me that first week of two-a-days. That stood out.
Q: Was it the lack of rest between plays? What was it specifically about the tempo?
ES: You know, just everything was fast, everything was upbeat. I remember as defensive back, it was interesting, because we would pretty much practice in the stadium, as you know. But us defensive backs would be doing reps on the grass fields before that, too.
This is kind of an example: we would be down on the grass doing our drills and operating with more room. But when we did one-on-ones we would have to run from the grass fields up into the stadium to do ones-on-ones with the receivers, and try to find some way to do all that and catch your breath all at once. That's not a short trip, you know?  The whistles would blow as soon as we'd get into the stadium, "Okay, one-on-ones!" I hadn't even caught my breath yet, as you go off and running somewhere else. It was a sense of urgency, the sense of tempo was a bit of an adjustment.
Q: So, obviously you had Coach Darlington?
ES: Yeah, and I saw him a lot when he was coaching at the University of San Diego.
Q: So who did you make new friends with right away?
ES: Well, obviously, when you come in with your class, those are the guys you pretty much hang with. But you know, it was interesting, I would say our class was a big part of things that changed things (and Tommie was part of that class), and then that next group that came in, and I really think our group set the tempo of what was to come.
It was interesting, because I think our group, everyone was trying to size everybody up. It was a competitive group, and as far as everyone being buddies I think the first week it was more jockeying. It was a very, very diverse class. We had guys from Florida and California -Tommie Frazier and Tyrone Williams from Florida and Michael Booker from California- and I'm from Lincoln and Mike Minter is from Oklahoma, so you had guys, literally, from spread out all over the country. And everyone is Parade All-American or Super Prep or USA Today, a lot of guys with good high school resumes, so there was a lot of jockeying to see how this was all going to play out and who was gonna step up.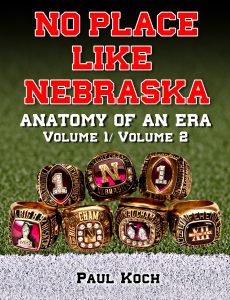 Available on Amazon.com
And it was a big thing about not wanting to redshirt, but that was the nature of their competitiveness, "Who's gonna make an immediate impact?" And obviously, Tommie Frazier had the most immediate impact of our class. And our group outside of Tommie got humbled a little bit, because everyone got redshirted, (laughs) so I'd say that's kind of how the first couple weeks on campus were like.
Q: Were there any guys that you, yourself, were impressed with in that measuring-up process?
ES: You know what, I was definitely impressed with Tommie Frazier, he was definitely legit. I was real surprised at his poise and his command, because he was a lot like us off the field. When we first got there Tommie Frazier was just Tommie Frazier. He was the prized recruit of that class and was pretty much down to earth, but when he stepped onto the field his level of poise and maturity and how he handled it, the game came so naturally to him and he made it look so easy right out of the gate. And it wasn't easy.
There was talent already on that team, so he was the one guy who seemed to make a seamless transition. The only other guy to do that, I think, was Ralph Brown my senior year. Both him and Mike Brown, you could tell right away those guys were going to be special players. But they came in and went wide-eyed, worked and made a smooth transition right into it.
Q: Going back to Tommie, can you delve further into the command that he had? How he was different?
ES: I just thought, looking back now, he just 'got it'. If anyone was made to run the option, he was made to run it. It was tailor fit for him: it was the perfect scheme, he had the perfect coach mentoring him in Turner Gill, and then you had Coach Osborne really orchestrating the whole thing, and it was just a perfect fit for him. And I think that played a big, big role in it.
Q: So tell me about Coach Darlington.
ES: Coach Darlington? Let me think. He's kind of interesting… I don't want to say a 'complex individual'. It was really kind of hard to connect with him in some ways. Here was a guy who would listen to Rush Limbaugh and drink his Snapple, a real big conservative, so it was kind of interesting for relationships. Then he was an older coach, so it was an interesting kind of relationship working with him from that standpoint.
Q: Kind of a generational gap-type thing?
ES: Yeah, it was just kind of hard to really connect with him on some levels, but he made it work.
And the one thing about Coach: he was going to play you if you had talent. That was one thing about him: if you could play. But he wasn't ever just limited to playing just four DB's all the time. If you had the skill and the talent to play you were going to play. That enabled me to play some as a redshirt freshman and as a sophomore, rotating with Tony Veland and Mike Minter at the time, and even as I got to my senior year.
You always had depth. While I was there, there were always Toby Wright and Mike Minter and Tony Veland, and then I was in the mix, then you had Michael Booker and you had Tyrone and Leslie Dennis, so there were always guys, always depth, always talent to work with.
Q: You bring up Toby Wright. I hear that he brought a unique brand of hitting? A new aggression?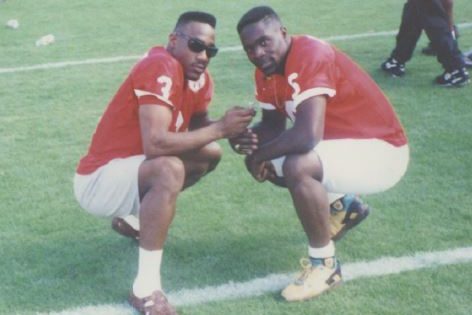 Toby Wright & John Reece
ES: Toby Wright, far and away, that was another guy that made one of the biggest impressions, because he came in with our class as a junior college transfer with two years to play. But this guy? Toby was already a man in our eyes. (laughs) Here he was, a 200-pound safety and had played on the junior college level, he was just a fierce competitor. Far and away one of the toughest guys I've seen play on any level.
Guys were still talking about Toby Wright after he was gone. Guys get together now -and you heard it from Lorenzo Brinkley- they still talk about Toby Wright. He was legitimately a tough guy and he brought that physical presence that really kind of forced everyone else to step up and follow. And I think he played a role in changing some of the dynamics in that secondary. I know he's down in Arizona now.
Q: What stood out to you as far as that toughness, that hitting?
ES: His attitude, his mindset, and just an explosive, knockout-type hitter, and he was probably one of the most fearless guys. I've been in scouting, I've played, and I've seen guys: there's always that moment of truth… and some guys will turn it down. And I can honestly say that… this guy? I never saw him turn it down one time, not one time. And there's probably a handful of guys, but as far as being at Nebraska he was one guy that I never saw turn it down no matter what the circumstances were.
One of the greatest tackles I ever saw him make was when we played Colorado at Colorado when Kordell Stewart was there. Kordell Stewart ran a naked boot, and Kordell was a big guy, a legit 6'2", 6'3", 215 pounder -most guys would make what we call a 'cut tackle' and hit him in the knees- but in this case Toby took him on and put his face right on his face and prevented a touchdown. Because if he cuts him, Kordell would have just gone right over him and scored. So it was a true moment of truth, because Kordell was a physical guy. That, to this day, really stands out to me about Toby. That would test your mettle.
To be continued….
Copyright @ 2013 Thermopylae Press. All Rights Reserved.
Photo Credits : Unknown Original Sources/Updates Welcomed