Anatomy of an Era: Ed Stewart, Part 1
Excerpted from Chapter 75, No Place Like Nebraska: Anatomy of an Era, Vol. 2 by Paul Koch
"Come to the edge."
"We can't. We're afraid."
"Come to the edge."
"We can't. We will fall!"
"Come to the edge."
And they came.
And he pushed them.
And they flew.
-Guillaume Apollinaire, French poet, 1880-1918
It's been claimed that a duck's quack does not echo. Some say it's a lie. It's a mystery of nature if the claim is true, although I don't usually hang around a lot of duck-heavy canyons, so what I share is only hearsay. I do know this, though: harkening back to the old Hans Christian Anderson tale of the Ugly Duckling, I'm reminded of one special bird of a unique feather back in those 60 & 3 days who went by the name of Ed Stewart. If it looks like a defensive back, talks like a defensive back and hits like a defensive back, it must be a defensive back, right? Wrong.
Kicking, screaming and biting every step of the way during his positional transition, what emerged from this linebacker's experience was a beautiful sight to behold, for not only did he become a feared and ferocious Blackshirt Captain, but also an All-American and Butkus Award finalist. To borrow from Mr. Anderson's verse, "It was lovely summer weather in the country, and the golden corn, the green oats, and the haystacks piled up in the meadows looked beautiful… He now felt glad at having suffered sorrow and trouble, because it enabled him to enjoy so much better all the pleasure and happiness around him…"
Most any respectable Husker fan knows a bit of Ed's fabled story, and I'm interested to hear both what has become of him and how his experience might assist us in getting a leg up on our great 60 & 3 Why and How quest, because -like the young swan- it too ended on a most triumphant note… "I never dreamed of such happiness as this, while I was an ugly duckling."
Notable quote #1:
"Our coaches did a really great job of breaking down any barriers or any real or perceived differences within our team structure. When we got together as a team it was just that: a team. We were all Nebraska."
Ed Stewart
Scholarship recruit, Linebacker, Chicago, Illinois (Mt. Carmel)
Where are they now? Dallas, Texas, Big 12 Conference Assistant Commissioner
Ed Stewart: Hello Paul, when were you at Nebraska? Was that in '92?
Question: I was there from '87 to just after the Fiesta Bowl game in '96, Ed.
ES: So you were there for the whole run, then?
Q: Yes, most of the time Boyd had me in charge of all the Olympic sports. I divided my time between both the Devaney Sports Center and the West Stadium, so the bulk of the time I'd spend with you guys were the summer months.
ES: Those are the most important months!
Q: You've got that right! (laughs) Well, I always wanted to be a full-time football guy, but I didn't fit Boyd's mold, you know. I was 5'8" and 170 and wasn't this huge, physically imposing image of what a 'football strength coach' was supposed to look like, you know what I mean? So he kind of kept me hidden and busy. (laughs)
ES: Yeah. Well, we all know that size and looks are overrated. We both know that, don't we?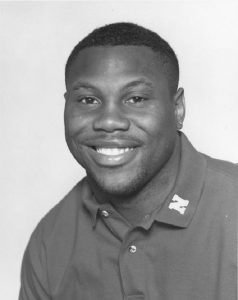 Q: (laughing) I talked to Coach McBride recently and told him that, "Boyd hid me away at the Sports Center because I had a demeanor like Charlie McBride's and a work ethic like Bryan Bailey's. So he hid me over at the Sports Center so I wouldn't make him look bad in comparison." (laughs) Charlie got a laugh out of that.
ES: (laughing) Yeah, I'm sure that he and a lot of other people got a laugh out of that.
Q: I was on your website earlier today and it got me pretty excited, Ed, because it appears that over the years you've put a lot of thought into the intangibles and what makes successful organizations so. And I've noticed that wherever you've gone since your playing days were over, you've left them in successful circumstances, too.
ES: Well, I've tried to. That's always the goal. I think when you go to places that are a little bit unfamiliar territory, some of the things that you're trying to do may not be as well-received at the time, but hopefully your heart is pure at the time and you leave the place better than when you arrived.
Q: I'm thinking of your time at the University of Missouri, specifically. You were there for what, 6 years?
ES: Seven years. You know, when I went to that place, there wasn't a lot of good that they had experienced. I didn't realize going into that situation that they had only had two winning seasons in twenty years or so, and to walk into a situation like that after you've been at a place where you've won at a high, high level and you expected to win, it was different. We had to change some culture and you had to change some attitudes and mindsets and work habits. I remember watching some practices and guys would think they're working hard, and you'd just like to say, 'You guys don't have a clue what working hard is.' (laughs)
Q: Really? So nobody was flying around like you guys did on Tuesdays and Wednesdays, much less Thursdays and Fridays?
ES: Oh yeah.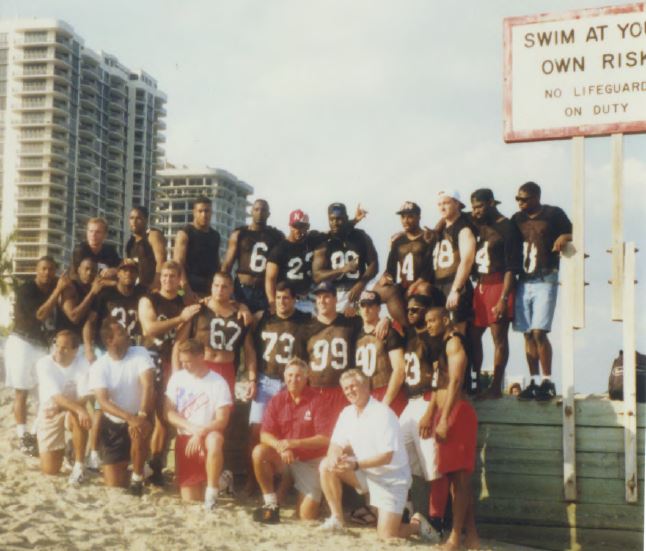 '93 Blackshirts
Q: Not to belittle Missouri and beat a dead horse, but what was the first hurdle you saw that had to be overcome when you arrived there?
ES: Well, I just think that they had gotten in a situation where there was so much inconsistency, in the fact that coaches were turned over in about 4 or 5 years and there was really never an opportunity for anyone to really get in and establish a program.
And there was a lot of work that had to be done within the community, primarily up in the St. Louis area where they had pretty much lost the faith of the community there. St. Louis has had a lot of great, great football players. They produce ten or more Division One prospects a year and Missouri was in the situation where they weren't getting their fair share of shots. And when you're with any state institution it's got to start by keeping the guys at home there and then reaching out from there.
We were able to get Coach Pinkel hired there and he came in and had a good mindset, and there were people after his head about 4-5 years into it. And you give the AD credit, he stuck to his guns and said, "No, this is the guy we've got faith in and we're gonna ride with him." And you could just see they've really got that program on an upswing.
Q: You talked about missing guys from St. Louis. Lorenzo Brinkley and Kenny Wilhite come to mind.
ES: Yeah, that's right. (laughs) Well, even Mike and Martin Rucker, you know, they both were St. Joseph guys. And obviously Mike was at Nebraska and Martin elected to go to Missouri, but there were always great players in that area. And it's a little unique in the fact that it's not like the setting like Nebraska or Iowa where there are only one or two institutions. When you're in the St. Louis market you're competing with Illinois, and then you've got Missouri and you've got Kansas and Nebraska and Kansas State, so you've really got four or five legitimate options within a very driveable distance there. Four hours and you can get to any of those institutions, so it makes it a little tougher.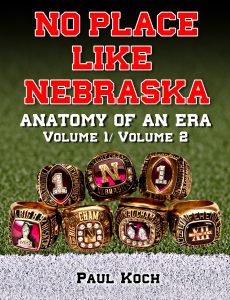 Available on Amazon.com
Q: I can only imagine the hurdles to be overcome. So what role did you play at Missouri? Were you in the same role the whole time or did you grow with the program?
ES: You know, actually I went there as the Director of the Life Skills Program. I was at Michigan State for two years as an academic counselor for the football team and worked for Nick Saban when he was there, and went to Missouri primarily for the opportunity to advance and didn't know much about the program other than when we played them and they weren't very good. And I got there and they didn't have a lot of facilities, but their athletic director had a lot of passion about what he was trying to do there, and heard from folks that it's a good place to go if you wanted to try to advance, so I was fortunate enough to get there and just kind of continually make my way up the food chain. And by the time I left I was Associate Athletic Director and helping Mike oversee the football program and oversaw some Olympic sports, strength & conditioning and sports medicine and some other areas.
Q: I suppose that experience gave you a greater appreciation for Coach Osborne and Bill Byrne, even Keith Zimmer and Dennis Leblanc?
ES: It did. Having been an academic advisor at Michigan State, it helped me appreciate the job the Roger Grooters and Dennis (Leblanc) and Keith (Zimmer) did. I remember making the decision to go to Nebraska, and a big part of it had to do with academics and feeling like this is a place I could go and be successful academically, be encouraged academically. That was important to the coaching staff, was important to the academic support unit that they had there. So having the opportunity to get in the trenches and do what they did and still do on a day-to-day basis gave me a really different perspective of what it's all about.
I remember being at Missouri and we went back to Michigan State to play, and I had some kids who were freshmen when I was there, and they were all running up and saying that they were getting ready to graduate in December and the next May. And to see the look of excitement on their faces -because I was always harping to them about that- that was the most important thing and the reason they were there. So to be able to see those kids and see a lot of them reaching that pinnacle of graduation, that's something that gives you a lot of pride. And you just think back to your own time, walking across the stage and seeing what it means to people and what it can do for lives and families.
Q: You know, Ed, more guys have told me that walking across the stage with their degree meant more to them than winning a national championship.
ES: Well, that's the most important thing. My mother told me she was going to kill me if I didn't go across that stage. (laughs) So what you realize after the fact -after having earned my degree at Nebraska and my Master's Degree at Michigan State- is that in business you can put a value on higher education. It's not an end all and be all, but it's essentially a barometer by which most people even judge you by before they even start to try and even evaluate the content of what you actually bring to the table. If not for the paperwork you don't even get to have the conversation to reveal what's inside.
Q: Now you know why Coach Osborne was always harping on it, eh? And even to this day he's all about education, education, education. You were a Chicago, Mt. Carmel product, no?
ES: That's right, that's right.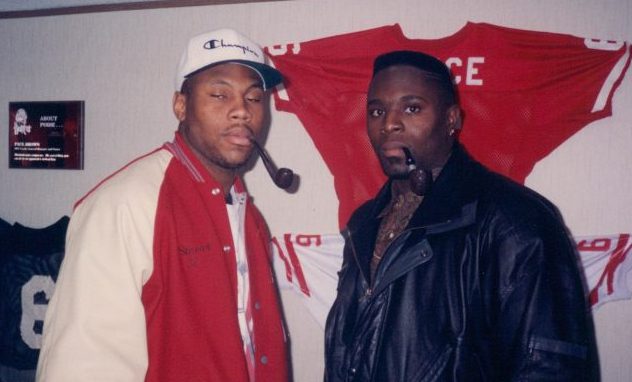 Q: So you were one of Charlie's recruits?
ES: Yep, old Coach McBride. He's the best, man.
Q: Can you tell me about the whole recruiting process?
ES: It was unique. My family and I -I didn't come from a big family of athletes- sports was kind of an afterthought in my family. My dad was an educator, and first and foremost in his mind was that I was going to go to college and get an education, and sports stuff was fun and sometimes more of a nuisance, (laughs) then they realized I had an opportunity to get a scholarship to college. And it boiled down to me between Michigan and Nebraska, and there was just something about Coach Osborne and Coach McBride that really touched my mother more than anything. And that was the year Bo Schembechler was retiring, so I ended up deciding to go ahead and go to Lincoln.
Q: What about Michigan made it a very close number two on your list?
ES: Well, when you grew up in that Chicago area: Illinois was down, Northwestern was down, Notre Dame obviously was doing okay at the time -and you were either a Notre Dame fan or a Michigan fan or an Ohio State fan- and I was a Michigan fan growing up. I had a great appreciation and affinity for their program and what they did. Our high school coach, Frank Lenti, kind of mimicked a lot of things after Bo Schembechler and Michigan and the way they ran things, but we had Mike Murray and Nate Turner who had gone to Nebraska and had good success, so that ended up being a great decision for me.
Q: Were you able to consult with Nate or Mike at all?
ES: Yeah, actually Nate was my host on the recruiting visit to Nebraska. He was a senior my redshirt freshman year, so I got to spend the whole year down there with him, then.
Q: So, obviously Coach Osborne made an in-home visit to the Stewart household?
ES: Oh yeah, that did it. That did it for my Mom, you know. Coach Osborne coming in and sitting in my living room, that's a pretty big deal. Coach McBride tells a funny story of the time when they left that home visit. I don't think Coach Osborne was too convinced they had a shot of getting me to come to Lincoln, and I ended up surprising them when I told them I was coming.
Q: Coach was picking up a bad vibe despite the later results of their efforts, huh?  What do you think 'sold' your mom? They always say in recruiting that you have to 'sell Momma to get the kid'. Did that play a big part in having Mom's blessing?
ES: I think so. That was a huge part of it. Obviously, my mother's a very religious lady and Coach Osborne's faith is well-documented, and Coach McBride is just as down to earth and as real as you can be. And I think the same thing of Coach Osborne, there weren't any promises made other than, "We'll take good care of your young man, he'll get an education and have a tremendous opportunity to be a part of something special," you know?
Q: So what year was it you first arrived on campus?
ES: 1990.
Q: I know there are some cobwebs, but harkening back on those first few days on campus, do you recall any first impressions?
ES: I'll tell you what, (laughs) that first year was a whirlwind. Being a redshirt there's a couple things that stood out for me. First thing is a funny story: the freshmen had practice just by themselves, and I remember the varsity coming out and us getting run over a couple times in that practice. And I remember Coach McBride sprinting out to me with a mouthful of chewing tobacco that he had at that time. We had a good conversation for about twenty to thirty yards, and I had to wipe my face a few times because of the spittle. (laughs)
That was a very memorable experience, but the thing that stands out to me most, organizationally, was around Thanksgiving. We were preparing for the game against Oklahoma and I was getting pretty homesick at the time. And I remember Coach Osborne running around the field after practice as he always did, and I walked up to him as he was running and I said, 'Coach, um, do you have a minute? I want to talk to you.' And the thing that stands out to me now was that he took the time and stopped what he was doing and said, "Sure, I've got a minute." We walked into the coaches' locker room and we talked, and I said, 'Coach, I'm really homesick, and I know we're supposed to stay over an extra day or something for practice, but I was wondering if I could go ahead and -because I'm not playing and there's not much for practice the next day- if I could go ahead and go home?'
And he stopped and put his hand on his chin -like he'd often do, in deep reflection- and he looked at me and said, "Well, sure Eddie. I think that's alright. I think we can do that." And that is something -and I've told him before, but I don't even think he realized that at that time- it was a moment of "all-buy-in" on my part. Because here's this legendary figure who stopped what he was doing, made time for me, knew my name -that was a big deal. Of a hundred and some guys in the program and I'm just a redshirt guy -had the compassion and the empathy to listen, understand and evaluate my situation and be compassionate. That was just a moment of saying, 'You know what, I'll follow this guy. This guy's okay. I'll do what it takes. I'll do what he asks to be successful.' That really stands out, and that happened early on.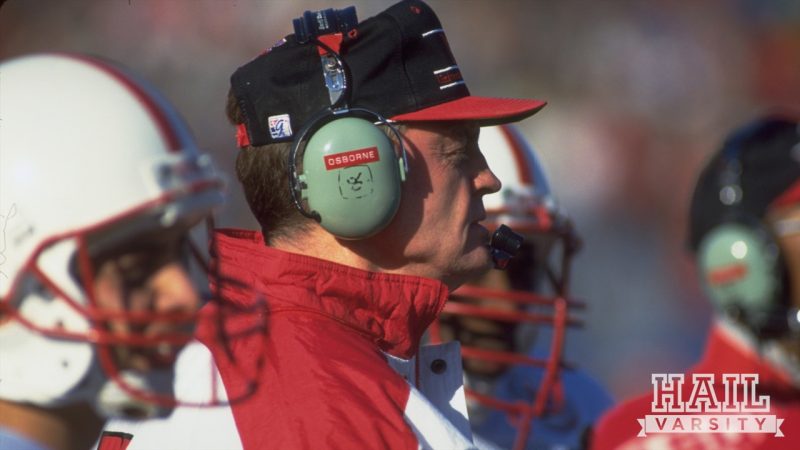 Q: Wow, I'm sure you appreciated that. And I suppose that was the only time you were home for Thanksgiving for the next four years, right?
ES: I sure did enjoy that. (laughs) And it was! (laughs)
Q: He was probably thinking the same thing: "I've seen Ed play. This will be the last chance he has to go do that for the next few years." Anything about the way they ran the organization sticks out to you? That high school-to-college transition?
ES: Not really. I was fortunate that I came from a high school program that was very well-structured, very well-organized, so there was no sense of disappointment or sense of surprise when I got to Nebraska. It was just a continuance and upgrade and efficiency in the way things were done. It was just very organized. Our practices and the way we went out and did things, from the way we did warmups and everything else? The level of attention and the level of detail.
And the way we were all treated. We were treated with respect and there was a 'team' environment. There was a sense that everyone was important, and we all know in business or whatever field you are, having that shared vision and that buy-in is critical. Having everybody pulling and moving in the same direction, that was important.
To be continued….
Copyright @ 2013 Thermopylae Press. All Rights Reserved.
Photo Credits : Unknown Original Sources/Updates Welcomed
Author assumes no responsibility for interviewee errors or misstatements of fact.