Anatomy of an Era: Coach Dan Young, Part 2
Excerpted from Chapter 82, No Place Like Nebraska: Anatomy of an Era, Vol. 2 by Paul Koch
Anatomy of an Era: Coach Dan Young, Part 2
Q: I suppose it's pretty difficult to simulate the old Orange Bowl environment, eh? Not many chances to kick a field goal off of sand, is it?
DY: No, (laughs) that was a pretty horrible field. You know, another kid I enjoyed coaching and only had one year was Darin Erstad. I knew about him from Jamestown, North Dakota. I knew about him coming out. The baseball team signed him in the summertime before his senior year. We couldn't really recruit him but I knew he was a good kicker, and he came to Nebraska and played baseball. And between his freshman and sophomore year I tried to get him to work out and judge him kicking in the indoor facility. So he came out and kicked but didn't do a very good job, so we didn't do anything with him. So the next spring I said, 'You ought to try it again, but you ought to practice it more.'
And it's kind of ironic, one of the baseball coaches at the time was Paul Meyers, who had been a safety for me at Westside. He was a kicker, as well. And I couldn't actually try out Darin: that was a rules violation of the NCAA, so we had to have someone film Darin. And I watched the film and he did great, so he came out and kicked for us his junior year. In the Orange Bowl game where we beat Miami that year in '94 he had some key punts down towards the end of the game that landed on about the 5 yard line that he hit like a 9-iron. Talking about Darin, he was such a great athlete. He probably could have kicked in the NFL. His senior year in high school in Jamestown he was Hockey Player of the Year, broke the record in hurdles, and was the Most Valuable Football Player of the Year.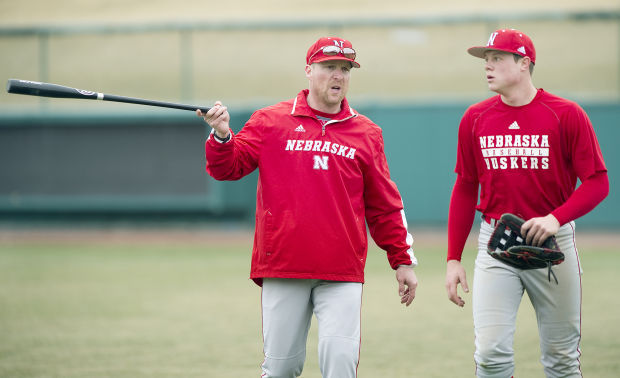 Q: A modern-day Jim Thorpe, huh?
DY: Exactly, from little old Jamestown, North Dakota.
Q: So you knew about his prowess as a high schooler, already?
DY: Yes.
Q: And 'ol John Sanders beat you to him, huh?
DY: Yeah. (laughs)
Q: Is there anyone behind the scenes that you feel had a large impact on the program, that made the difference in the athletes' lives, even your life, that made you more productive? Anyone deserving that spotlight?
DY: The academic guys, Dennis and Keith. They worked so hard in getting these kids to make the best grades and make sure they were at study table and really kept on top of all the players. I can't even remember kids not playing football games because of academics. They stayed up to date on tutors and meeting all of the different qualifications the players needed to meet academically.

Dennis Leblanc, Dick Herman & Keith Zimmer
Basically, the training staff that we had, Doak and Jerry and George, they did a great job of getting kids up and ready to play, physically, and got them through some injuries that normally you could be out two weeks and they'd be getting them back in two or three days. They did a great job at their end of things, too.
Q: I assume you were in charge of in-state recruiting, right? What was it about Nebraska kids that separated them from others, that made them different, unique from a geographical standpoint?
DY: I think the main thing with Nebraska kids: they all grew up and lived and died Nebraska football their whole lives, and when they got the opportunity to play, whether somebody would get hurt, they had big hearts and worked harder than anybody on our team. They probably didn't come in nearly as talented athletically, but they worked themselves into positions where they came to be pretty good players for us. A lot of it was just because of their attitude and their mindset of being a Nebraska kid and a Nebraska player and wanting to prove to everybody that they were the top players in the country, even though nobody knew about them.
Q: Like diamonds in the rough just waiting for a chance to shine?
DY: Exactly. The thing about them, even though there were some kids who went through some disappointments, they always kept their heads up and worked hard and always took advantage of any situation that might come up where they had an opportunity to play.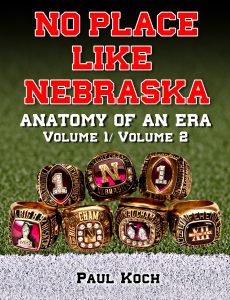 Available on Amazon.com
Q: And going back to a bit earlier, where you mentioned growing up and the work ethic and sometimes fighting through those dry years, would you share some of these things with the players? As far as instilling that Nebraska attitude of persevering?
DY: Well, the main thing that I would tell them -because we would take three or four kids on scholarship and then about twenty-five kids who walked-on- I'd talk about the different kids who walked-on and became great players for us. I'd tell them -a lot of these big names came in from out-of-state and didn't have the attitude to persevere in tough situations- and I'd tell them to continue to work hard, because that's the way they got to be where they were at, to be a part of the university, that they had to work hard just to be able to have the opportunity to walk-on, just continue to work at it. They'd go home and everybody would know who they were and would encourage them and the whole community was behind them, and it was just a situation that made kids aspire to be a lot better than some of these kids who came in from out-of-state, because of the push that hometown community gave players when they went back and forth from Lincoln to their hometown.
Q: Do you have a favorite Memorial Stadium moment, going back to those days?
DY: As far as the big ones, it was when we came back against Colorado and Josh Brown kicked a field goal with no time on the clock. I've got a picture of it. I don't know the exact year right now, but that was one game from Memorial Stadium that comes to mind. But there's so many games, actually.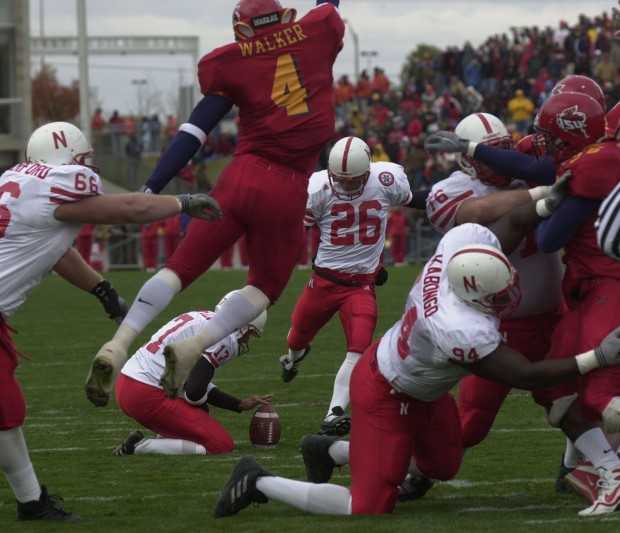 Q: I can only imagine. Do you happen to have a favorite all-time game or bowl game that means a lot to you?
DY: Probably when we played Florida for the national championship in '95. We always took the kickers, the special team guys, out about an hour before the game. When we walked out with those guys -to see all the stadium that was 75% Nebraska fans- it was just like walking out and playing a home game at Memorial Stadium. We had such great crowd support. And I knew we were underdogs going into that game, but just going out there and taking the field that day, but just playing that year… and Tommie Frazier had that great run. But just playing Florida, it started that very first time walking out on the field with the special team guys. The crowd was just so behind Nebraska, it was just unbelievable. And I'm sure it inspired a lot of those players to go on and play the way they did in that game.
Q: I hear so many times from the guys how the fans were so inspiring. Would you echo that sentiment?
DY: That was one of those games I'll never forget, how the fans inspired all the players to come out and just destroy Florida.
Q: From all I've heard, you guys were pretty confident going into the game that you were going to manhandle them, huh?
DY: Well, we had probably one of the best defensive teams we ever had and our running game was superior. We had lots of great offensive linemen that we were able to replace. The guy we had coming back was Aaron Graham and the other guys we replaced them with played every bit as well as the guys who played the year before in Miami. Everybody thought our offensive line would go downhill a little bit, but they played just as well as the guys who played the year before.
Q: It seems to me that those guys in '95 had a little something to prove…
DY: You know, they were behind Aaron Graham and Zach Wiegert and Brenden Stai and some great offensive linemen. Everybody was saying how the offensive line was going to take a step back and not be as good. They took it upon themselves to play every bit as well as those guys did the year before.
Q: Sure, and you were one of the people who knew better, huh?
DY: Yeah. (laughs)
Q: Any other memorable, favorite experiences looking back?
DY: One experience that Coach Osborne would always bring up is the year we played Florida and one of the Fiesta Bowl guys came in -and everybody would always come to the coaches meetings- and they came in and said they were going to take some people in a helicopter ride over the Grand Canyon and they wanted to know if any of the coaches or their wives would like to go. Tom said that "If anybody would want to go they were invited to go," and nobody said anything. Then Tom said, "Why don't you go? I'll cover for the meetings the next day," (because we weren't going to have practice, we were just going to watch some film), so I told one of the Fiesta Bowl guys I would go on the trip.
So the next morning Tom and the coaches were watching the practice film and were watching the way we're protecting against a particular blitz that we expected Florida to run, and Tom had a question about it. So he said, "Dan, is this how we're going to protect against this blitz?" Nobody said anything. So again he says, "Dan, is this how we're gong to protect against this blitz?" And then somebody says, "He's out over the Grand Canyon." (laughs) If you ever knew Tom, when something doesn't go quite the way he likes it it's kind of like the air goes out of him and he gets all deflated… and we were playing for the national championship! And today he still comes up and says to me, "Hey Dan, have you been over the Grand Canyon lately?" (laughs) Some people refer back to that event and merge the two together -Dan Young and Grand Canyon- so they call it the 'Dan Canyon.' (laughs)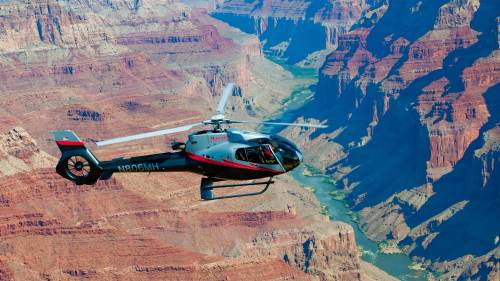 Q: (laughs) So, looking back to those early '90's and the buildup, was there anything about that particular group of young men that stands out to you? Anything that separated them from other teams of the time?
DY: Well, the thing that I always tell people is that we were so physical. And like Tom would say, those two- or three-yard gains in the first quarter were going to turn into seven- and eight-yard gains in the fourth quarter if we'd continue to be physical and continue to work on our technique and not get sloppy. I think everybody in those years had a superior attitude and always felt we were better than everybody we were going against, that we would wear them down and be more physical and tougher than those we played. That was The Attitude.
And in talking to opposing coaches, they'd always say, "When we play you guys, the next couple of weeks we'd just try to recover and get by until we got our players back again." That was the attitude our guys played with and took a lot of pride in, actually made us good.
Q: Was that inherent in these kids or did you teach that?
DY: What we did, we had more physical contact between our top players going against each other. A lot of teams, they have their top players never hit against each other. We had different periods during the week where we had ones against ones. We had linemen going one-on-one or pass skeleton or goal line drill or things like that. We did things where the best kids went against each other and I think that helped us prepare better.
Q: So the old axiom of 'you play like you practice' rings true?
DY: Uh-huh, yes. Well, number one, many of the other teams usually didn't have the depth. And number two, they were afraid some of their star players were going to get hurt, so they never pitted ones against ones that often.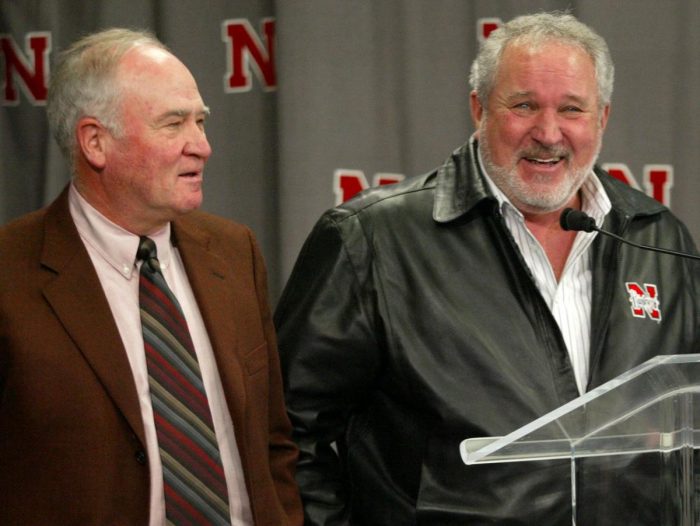 Q: So what got you guys as a coaching staff over the hump, the fear, as far as guys injuring guys? Was it ever a concern?
DY: It wasn't ever a concern. We just played hard and didn't worry about getting hurt. A lot of times kids that get hurt are always looking around worried about somebody going to come hit them. They just played hard and it didn't happen that we got major injuries in those situations because the players went after each other 100 percent and didn't back off. Usually when you take plays off and don't work as hard is when you're going to get hurt.
Q: Almost the opposite of what most people would suppose, huh?
DY: Yeah.
Q: Well Coach, I appreciate your kindness and giving me your time. It's been wonderful getting in touch with you again and sharing.
DY: Sure, Paul.
End conversation.
Dan mentioned The Attitude: "..everybody in those years had a superior attitude and always felt we were better than everybody we were going against, that we would wear them down and be more physical and tougher than those we played. That was The Attitude." You've already heard it before, but Dan again reiterated the prevailing mean streaks and will-breaking dispositions of the famed Pipelines. It's one thing to eke out a narrow victory after a long day's scrumming and scratching and bludgeoning of some poor, fat, weary saps across the line, but it's another thing altogether to man-handle, to dominate, command, subjugate, to make them cry "mercy" as one rolled toward wonderful wipe-outs and waxings. There was also the  opposition's mention that, "When we play you guys, the next couple of weeks we'd just try to recover and get by until we got our players back again." That was the goal of his young trainees: to grind meat into hamburger, to turn draws, traps, pitches, roll-outs and iso's into touchdowns. They achieved their goal quite frequently.
He also spoke about the incredible offensive variety, meant to give fits to opposing defenders and keep Defensive Coordinators from many a sleep-filled night. Think of that: Fifteen different formations, fifteen different run/pass combinations for up to six different players to handle the ball at one time or another. It's enough to make your head spin, the options at their disposal: the power running game, the option game and play action. And that's not even taking into account the Husker O-Line's legendary proficiency in scoring with the old Fumblerooskie, a play finally outlawed in 1993 by the NCAA. In a time when the assemblage of running game packages and passing packages were all the vogue, what D Coordinator in his right mind had all the answers? Apparently, very few did. These guys were chess masters the equivalent of IBM's Big Blue, laying waste to many a Kasparov-esque wannabe.
Lastly, Dan spoke of the uniqueness of Nebraska's having two offensive line coaches and their ability to dial down deeply into both the running and passing game intricacies. It was like he and Milt Tenopir were tag-team wrestlers, always at the ready to slap a hand and call in the other to clean up the carnage from another perspective. They were a dynamic duo, to be sure, thanks to Tom Osborne's notion that two are better than one when it came to teaching Nebraska O-Line principles. Then, you had Dan's mention of kicking coaches, something often rare in the college environs even today. I find it odd that this is the case, because PAT's and kickoffs and punts are often the easiest way to swing momentum in a team's favor. It was move of genius both long-sighted, logical and logistical. That staff of assistants were the brain trust of a powerful cabinet. Winning was inevitable, pure and simple.
Notable quote #2:
Dan Young on Nebraska's offensive edge: "..we had not only the power running game, we had the option game and all those passes that came off of those different actions. We had kids who were very intelligent on the offensive line, and a lot of players at that time were four- or five-year players, so we had them around for a while."
Copyright @ 2013 Thermopylae Press. All Rights Reserved.
Photo Credits : Unknown Original Sources/Updates Welcomed
Author assumes no responsibility for interviewee errors or misstatements of fact.