We begin this week with a post-Thanksgiving buffet of delicacies offered up by the Colorado media:
Headlines…
Nailed by Nebraska: Buffs Lose 30-3
Nebraska Responds to CU's Trash Talk with Loud Victory
Buffs Lose Ugly to Huskers
TV Sports Anchor comments…
"One of the most disappointing upsets in school history."
"A painful face-plant into the turf for Gary Barnett and the Buffs."
"They owe their fans an explanation for what happened."
"Another black eye for the Buffs."
"This is not going to play well across the country on national television."
Sportswriter comments…
"Outcoached, outplayed, out-everythinged by Big Red, Colorado (7-4, 5-3 Big 12) lost its second straight game…"
"Klatt ended his tenure at Folsom Field with a thud, throwing for 159 yards and an interception. He was sacked four times."
"The home of the Buffaloes was turned into a pigsty, as Folsom Field was littered with garbage and embarrassment during Colorado's 30-3 loss to Nebraska."
"…knucklehead CU fans…have a lot to learn about winning and class."
Can you feel the love?
Yeah baby.
Red prevailed over black on "Black Friday," and in the process put the hurt on the CU football program and reopened the collective eye of public scrutiny upon CU's fans and university. And we thought we had it rough being Husker fans. We really have a lot to be thankful for. Here's my list from Friday's beating:
* The double pass from Ross to Taylor to Ross.
* Then on the same drive, Hardy's fantastic "he-usually-doesn't-come-down-with-those" catch on 2nd & 27 (for 35 yards), his lone catch of the day.
* Ross picking up a blitz perfectly, enabling Taylor to zing a TD pass over the middle.
* The great catch Ickes made on his interception.
* Not getting hit with a safety when we were backed up inside the five.
* Glenn's fumble somehow finding its way back to him in the pileup.
* CU's secondary not coming up with the catch whenever they had chances to intercept Taylor.
* The Option!
* Koch averaging 54.8 yards a punt.
What more can you say? What a great win. It's been awhile since we've been in a game where our players and coaches made a pretty good opponent look pitiful. What a good feeling. I happen to reside in Colorado, and anytime we beat CU it warms my heart in a special way. I do have to credit the Colorado media for realizing not only when the home team has been beaten, but also when it's been outclassed. As hot of water as Callahan has been in, trust me, it's nothing compared to Barnett. If (when?) he loses to Texas again, the heat is going to be even stronger.

Ah…the classless fans, the scandals, the clock operator, the pre-game intimidation attempt, the bad football. Indeed: There is no place like Colorado.

It's an understatement to say Callahan now has a great opportunity to build on this. Seeing his offense toying with Colorado's D, it's hard to wonder where this effort was against KU (and at other times throughout the year).

But hey, now isn't the time for quibbling. It's a time for reveling.
The State of the Rivalry is strong.
45-17-2. I'll take it.
Let's go bowling.

---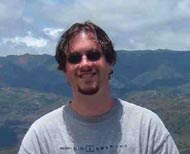 The voice of Scarlet Commentary is Jeffrey A. Leever, a Nebraska native also stuck behind enemy lines in Jefferson County, Colo. He is a 1994 graduate of the University of Nebraska (Kearney) and a freelance writer and author. Some of Jeff's writings of the nonfootball kind can be found online at Barnes & Noble (1, 2), Amazon.com (1, 2), and MenofIntegrity.net (1, 2, 3, 4, 5). Contact Jeff at splasheditorial@hotmail.com.