Tommie Frazier Presentations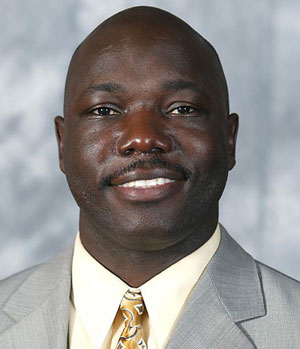 While traveling the country Tommie continues to be asked how he has handled the pressures being a World class athlete, dealing with a career ending illness, working in the business world, being a husband, father and friend. In the years after graduation Tommie has continued to grow personally and professionally. He has touched many lives and continues to drive forward and reach his goals. Tommie will not only speak to your organization about football but will share his heart about how football and life after football made him the man he is today.
His wealth of knowledge and experience he received from playing football has carried over to the business world. Tommie is ready to spread his message to you. If you would like Tommie to deliver his message to your audience please visit his web site.

Website: TommieFrazier15.com Contact information Review from Huskers.com