1970 Day by Day: Sept. 25

Sept. 25: Guarding against a letdown
.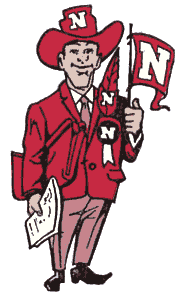 With Nebraska going up against heavy underdog Army, there was little suspense to drum up in the newspapers' final previews.
Army coach Tom Cahill was declaring it "rededication week" after the Cadets' upset loss to Baylor. The Cadets were going to need rededication and a whole lot more as they entered a brutal five-game stretch featuring four opponents currently in the top 15 of the coaches' poll (Nebraska, Tennessee, Notre Dame and Penn State).
The main uncertainties were whether the Huskers would suffer a letdown after their tie game with Southern Cal, and how much playing time Van Brownson would get at quarterback after missing the first two games with a sore elbow.
In the marching band's plans for Saturday was a pregame salute to former Nebraska head coach and Army major Biff Jones, who was making a rare gameday visit. Jones played and coached at Army, and he served as the academy's athletic director for several years after his 1937-41 tenure at Nebraska.
NEWSPAPERS.COM ITEM GOES HERE
---
SAVED SEARCHES
https://www.newspapers.com/search/#query=devaney&ymd=1970-09-26&p_place=NE
https://www.genealogybank.com/explore/newspapers/all/usa/nebraska?fname=devaney&lname=&fullname=&rgfromDate=&rgtoDate=&formDate=09%2F26%2F1970&formDateFlex=exact&dateType=date&kwinc=&kwexc=
CAN DROP INVISIBLE TEXT HERE