1970 Day by Day: Sept. 22

Sept. 22: Fatigue factor fades as Army awaits
.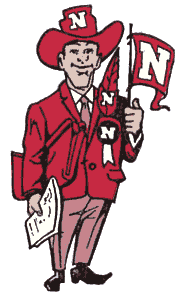 Nebraska's tie with Southern Cal brought individual honors Tuesday to Huskers on both sides of the ball.
Linebacker Jerry Murtaugh (14 unassisted tackles, 11 assists) was named Big Eight lineman of the week, and I-back Joe Orduna (135 yards rushing) earned a spot in the four-man national backfield of the week chosen by United Press International. Orduna's honor came a day after he was named Big Eight back of the week.
Coach Bob Devaney said Tuesday's practice was more spirited than Monday's session, when "everyone was tired" from the taxing weekend, himself included.
Both Jerry Tagge and Van Brownson remained on track to play Saturday against heavy underdog Army, even though neither quarterback was at 100 percent. Devaney said Brownson was throwing short to medium passes as he continued to come back from elbow soreness. "We want to know what he can do with that arm before we go into league play," the coach said.
Of Nebraska's starters, only split end Guy Ingles (bruised ribs) appeared doubtful for Saturday.
In the year's first coaches' poll, released Tuesday, Nebraska was ranked eighth and USC fifth. Monday's AP poll had Nebraska eighth and the Trojans seventh.
While sizing up Army, Devaney spoke admiringly of the service academies, cautioning that they tend to "rise to the occasion" against better teams. The Cadets stood at 1-1 after a 10-7 loss Saturday to Baylor.
---
SAVED SEARCHES
https://www.newspapers.com/search/#query=devaney&ymd=1970-09-23&p_place=NE
https://www.genealogybank.com/explore/newspapers/all/usa/nebraska?fname=devaney&lname=&fullname=&rgfromDate=&rgtoDate=&formDate=09%2F23%2F1970&formDateFlex=exact&dateType=date&kwinc=&kwexc=
CAN DROP INVISIBLE TEXT HERE