1970 Day by Day: Sept. 11

Sept. 11: A tall task for Deacons
.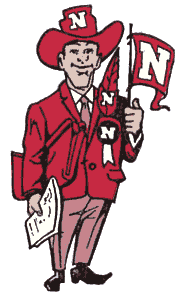 One thing hasn't changed in 50 years: Little or no news typically comes out of Friday in-season practices.
With that in mind, this series on Fridays will consist mainly of final pregame wrap-ups that appeared in the Friday evening or Saturday morning newspapers.
The North Carolina press oozed pessimism about Wake Forest's chances against Nebraska. One newspaper described the Deacons as "outsized, outmanned, outclassed" and the "doormats of the Atlantic Coast Conference." The game in Lincoln loomed as "the beginning of a long, long season for Wake Forest," the report concluded.
The Omaha World-Herald said there was "no reason to believe the Huskers will have a difficult time," even though "the once-solid N.U. quarterbacking tandem is slowed by injury."
If the Deacons had a strong suit, the Lincoln Star figured, it was probably on defense. Wake Forest coach Cal Stoll described the game as "a very difficult assignment" and said, "I can't see any place where we'd have an advantage."
---
SAVED SEARCHES
https://www.newspapers.com/search/#query=devaney&ymd=1970-09-12&p_place=NE
https://www.genealogybank.com/explore/newspapers/all/usa/nebraska?fname=devaney&lname=&fullname=&rgfromDate=&rgtoDate=&formDate=09%2F12%2F1970&formDateFlex=exact&dateType=date&kwinc=&kwexc=
CAN DROP INVISIBLE TEXT HERE
---
---
---