1970 Day by Day: Oct 9

Oct. 9: Snow problem is no problem
.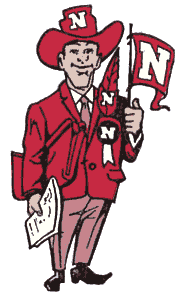 The much-anticipated Nebraska-Missouri game was still a day away Friday, but already there was an MVP contender: Memorial Stadium's new artificial turf.
Five inches of sopping snow walloped Lincoln, knocking out power throughout town as tree limbs came crashing down. But the Friday afternoon freshman game went off without a hitch (the Husker yearlings beat Mizzou, 23-14), and good footing was a near certainty for Saturday's 1:30 p.m. varsity fray.
Scouts from five postseason bowls were making the trip to Lincoln for the clash between No. 16 Missouri and the No. 6 Huskers. Coach Bob Devaney, 4-4 against the Tigers, was seeking his first win over Mizzou since 1966.
---
SAVED SEARCHES
https://www.newspapers.com/search/#query=devaney&ymd=1970-10-10&p_place=NE
https://www.genealogybank.com/explore/newspapers/all/usa/nebraska?fname=devaney&lname=&fullname=&rgfromDate=&rgtoDate=&formDate=10%2F10%2F1970&formDateFlex=exact&dateType=date&kwinc=&kwexc=
CAN DROP INVISIBLE TEXT HERE