1970 Day by Day: Oct. 5

Oct. 5: Devaney wary of Tigers' defense
.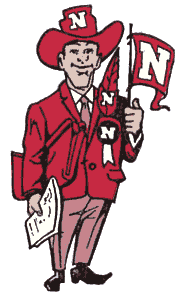 With fans primed for Missouri week, coach Bob Devaney hinted Monday that points wouldn't be easy to come by against the Tigers.
Devaney noted at his weekly luncheon appearance that the previous year's Huskers rang up 42 points against Minnesota but managed just 7 the following week in Columbia. Missouri, he declared, had "as tough a defense as any in the country."
Assistant coach Jim Ross, who scouted the Tigers in their 40-20 win Saturday at Oklahoma State, said quarterback Mike Farmer was an adept scrambler and "threw the ball better than I thought he could." As for halfback Joe Moore, Ross said: "I've not seen a stronger, faster, bigger, better football player."
Looking back at Nebraska's 35-10 victory Saturday at Minnesota, Devaney liked the Huskers' success with inside runs, and he singled out left tackle Bob Newton as instrumental in making it happen.
Linebacker Pat Morell, safety Bill Kosch and fullback Dan Schneiss missed Monday's practice with flulike ailments. In Columbia, four Missouri players were sidelined with injuries but were expected to be ready in time for Saturday's clash in Lincoln.
Monday night, a crowd of 1,000 gathered as Devaney lit a "spirit bonfire" outside the Sigma Alpha Mu fraternity house, where it was scheduled to burn all week. The Tigers were riding a three-game winning streak in the series.
---
SAVED SEARCHES
https://www.newspapers.com/search/#query=devaney&ymd=1970-10-06&p_place=NE
https://www.genealogybank.com/explore/newspapers/all/usa/nebraska?fname=devaney&lname=&fullname=&rgfromDate=&rgtoDate=&formDate=10%2F06%2F1970&formDateFlex=exact&dateType=date&kwinc=&kwexc=
CAN DROP INVISIBLE TEXT HERE
---
---
---