1970 Day by Day: Oct. 21

Oct. 21: Huskers adjust aerial defense
.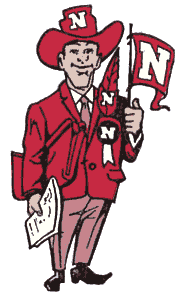 Coach Bob Devaney said after Wednesday's practice that the Huskers would be forced to play more man-to-man coverage than usual to control Oklahoma State's potent passing game.
Causing the tactical adjustment were the Cowboys' pro-style sets and the prolific OSU trio of Tony Pounds, Hermann Eben and Dick Graham. Eben and Graham had a combined 44 catches for 618 yards after five games, and Pounds was leading the Big Eight in passing.
Meanwhile, Dallas Morning News columnist Sam Blair reported Wednesday that Nebraska was the top candidate to play in the Cotton Bowl against the Southwest Conference champion on Jan. 1. Blair added, however, that Notre Dame remained a strong contender.
---
SAVED SEARCHES
https://www.newspapers.com/search/#query=devaney&ymd=1970-10-22&p_place=NE
https://www.genealogybank.com/explore/newspapers/all/usa/nebraska?fname=devaney&lname=&fullname=&rgfromDate=&rgtoDate=&formDate=10%2F22%2F1970&formDateFlex=exact&dateType=date&kwinc=&kwexc=
CAN DROP INVISIBLE TEXT HERE