1970 Day by Day: Oct. 2

Oct. 2: Gophers seen as no pushover
.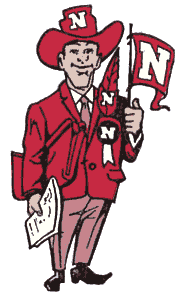 In their final pregame wrap-ups, the Nebraska newspapers set the stage for a tough battle between the Huskers and Minnesota despite the Gophers' status as 9½-point underdogs and Nebraska's recent mastery in the series.
The Lincoln Journal noted that the Gophers had yet to be scored upon in the first half and said the Huskers might need to come from behind. But the Gophers, the newspaper acknowledged, "haven't had their air defense tested like it will be" by Nebraska.
Minnesota officials were expecting 10,000 Nebraska fans in Minneapolis' 62,000-seat Memorial Stadium, according to the Omaha World-Herald. Nebraska sold out its allotment of 5,000 tickets.
---
SAVED SEARCHES
https://www.newspapers.com/search/#query=devaney&ymd=1970-10-03&p_place=NE
https://www.genealogybank.com/explore/newspapers/all/usa/nebraska?fname=devaney&lname=&fullname=&rgfromDate=&rgtoDate=&formDate=10%2F03%2F1970&formDateFlex=exact&dateType=date&kwinc=&kwexc=
CAN DROP INVISIBLE TEXT HERE