1970 Day by Day: Oct. 17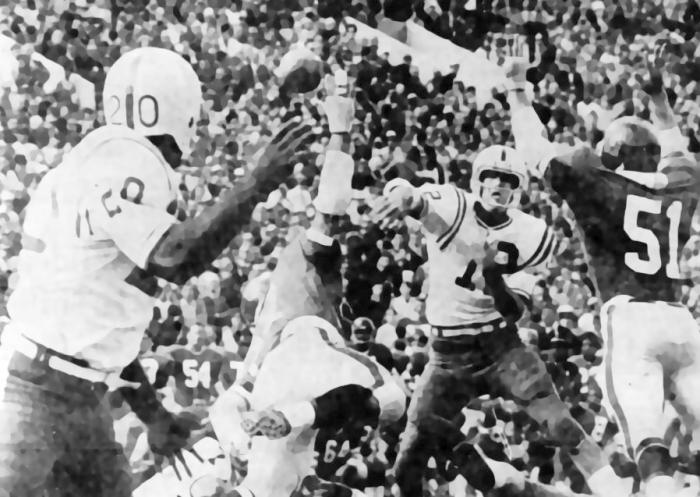 Van Brownson connects with Johnny Rodgers for a third-quarter touchdown.

Oct. 17: Huskers brush off Kansas surge
.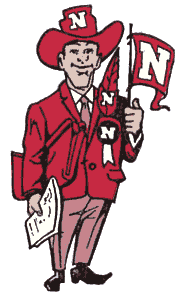 After a sudden Kansas surge turned a 10-0 Nebraska lead into a 20-10 deficit, the Huskers reeled off 31 unanswered points to put away the Jayhawks, 41-20.
A 96-yard kickoff return followed by a successful onside kick fueled the uprising by Kansas, which scored all its points in a 6:41 span straddling the first and second quarters.
Faced with the double-digit deficit, Van Brownson hit Guy Ingles with an 80-yard TD pass to get Nebraska rolling again, and the Big Red added a 73-yard touchdown drive to take a 24-20 lead at halftime.
Nebraska tacked on two touchdowns and a field goal in the second half to wrap up the road win.
The Huskers finished with 515 yards of total offense to Kansas' 374. In his first start of the season, Brownson completed 10 of 15 passes for 183 yards and rushed for 59 yards.
Go to the game page for coverage and highlights.
---
SAVED SEARCHES
https://www.newspapers.com/search/#query=devaney&ymd=1970-10-18&p_place=NE
https://www.genealogybank.com/explore/newspapers/all/usa/nebraska?fname=devaney&lname=&fullname=&rgfromDate=&rgtoDate=&formDate=10%2F18%2F1970&formDateFlex=exact&dateType=date&kwinc=&kwexc=
CAN DROP INVISIBLE TEXT HERE