1970 Day by Day: Nov. 28

Nov. 28: An assist from the Trojans
.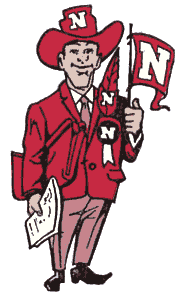 Nebraska's longshot chances for a No. 1 finish got a boost Saturday as Southern California knocked Notre Dame from the unbeaten ranks in a 38-28 upset in Los Angeles.
The Trojans led 38-14 before two Notre Dame touchdowns made the final score more respectable.
A solid win by the Irish might have created a No. 1-vs.-No. 2 matchup between Texas and Notre Dame in the Cotton Bowl, leaving the Huskers out in the cold with a No. 4 ranking going into the bowls. Instead, Notre Dame was now sure to fall in the polls, and Nebraska was all but certain to have no worse than a consensus No. 3 pre-bowl ranking.
The Huskers also now had comparative-scores advantage over the Irish: a 21-21 tie against USC as opposed to Notre Dame's double-digit loss. Whether that would matter remained to be seen.
On Saturday night, LSU moved a step closer to earning an Orange Bowl berth against Nebraska by defeating Tulane. The Bayou Bengals now needed to beat Ole Miss on Dec. 5 to lock in their trip to Miami.
---
SAVED SEARCHES
https://www.newspapers.com/search/#query=devaney&ymd=1970-11-29&p_place=NE
https://www.genealogybank.com/explore/newspapers/all/usa/nebraska?fname=devaney&lname=&fullname=&rgfromDate=&rgtoDate=&formDate=11%2F29%2F1970&formDateFlex=exact&dateType=date&kwinc=&kwexc=
CAN DROP INVISIBLE TEXT HERE