1970 Day by Day: Nov. 23

Nov. 23: Making the best of bowl situation
.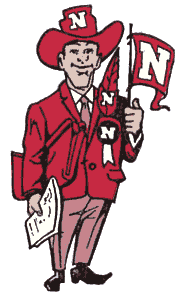 Coach Bob Devaney told fans Monday that LSU, Arkansas and Texas appeared to be the most likely opponents for the Huskers in the Orange Bowl.
He had hoped for a pairing with Notre Dame but said LSU would provide "a great match" if it won its remaining two games.
The Lincoln Journal's Don Forsythe said the Fighting Irish, by choosing the Cotton Bowl over a date with Nebraska, were gambling that top-ranked Texas would indeed beat Arkansas in early December as expected. Forsythe's longshot best-case scenario for Nebraska involved a Texas-Arkansas tie game sending the Longhorns to Miami to face the Huskers.
Forsythe dismissed the possibility that Notre Dame might stub its toe Saturday against USC: "At this point, unfortunately, Southern Cal is just a shadow of the team which stepped onto the field against Nebraska back in September."
---
SAVED SEARCHES
https://www.newspapers.com/search/#query=devaney&ymd=1970-11-24&p_place=NE
https://www.genealogybank.com/explore/newspapers/all/usa/nebraska?fname=devaney&lname=&fullname=&rgfromDate=&rgtoDate=&formDate=11%2F24%2F1970&formDateFlex=exact&dateType=date&kwinc=&kwexc=
CAN DROP INVISIBLE TEXT HERE
---
---
---