1970 Day by Day: Nov. 22

Nov. 22: Title hopes dimmed as Irish pick Cotton
.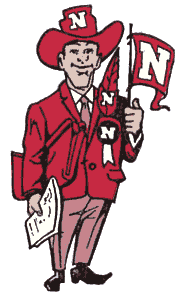 There was disappointment — and still no bowl opponent — for the Huskers Sunday as Notre Dame turned down an Orange Bowl invitation in favor of a Cotton Bowl berth.
The development left Nebraska without a likely path to playing for the national championship on Jan. 1.
"I was hoping it wouldn't end like this" said fullback and co-captain Dan Schneiss. "… I'll always wonder if Notre Dame was running away from us. The way some of the Oklahoma players talked, they thought we're a better team than Texas."
Coach Bob Devaney said he "would have liked to play Notre Dame," but he insisted the team would be motivated regardless of the opponent.
After being shunned by the Fighting Irish, the Orange Bowl issued a conditional invitation to LSU. The Bayou Bengals would face Nebraska in Miami on Jan. 1 only if they won their two remaining games against Tulane and Ole Miss. LSU accepted that deal over an unconditional Liberty Bowl offer.
Devaney gave his players the week off. That wasn't the case at Notre Dame, which still had a game to play Saturday in Los Angeles against Southern Cal, the team that battled the Huskers to a 21-21 tie in September. Top-ranked Texas had games remaining against Texas A&M and Arkansas.
---
---
---
---