1970 Day by Day: Nov. 21

Nov. 21: Huskers survive Sooner scare
.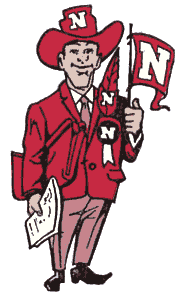 After squandering two touchdown opportunities in the first quarter, unbeaten Nebraska got the hint that underdog Oklahoma wouldn't go away quietly.
Sure enough, the outcome wasn't decided until the final play, when Husker defensive back Jim Anderson picked off Jack Mildren's heave aimed for Jon Harrison in the end zone. A nerve-wracking 28-21 victory was in the books, and Nebraska's shot at a national championship remained alive — although it wasn't the convincing win that might have helped the third-ranked Huskers' cause in the polls.
Twice the Huskers trailed unranked Oklahoma, and twice they rallied to tie the score, at 7-7 and 14-14. Not until the game was nearly two-thirds over did Nebraska grab its first lead, 21-14. That advantage soon vanished when a Sooner touchdown on a halfback pass early in the fourth quarter made it 21-21.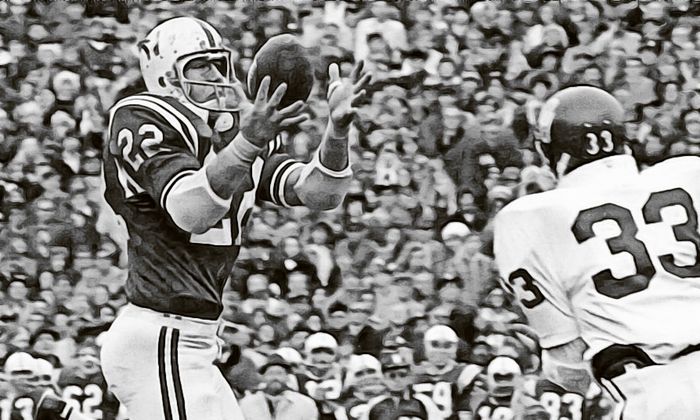 Dan Schneiss' 24-yard reception set up Nebraska's final TD. Go to the game page for coverage, stats and highlights.
With the season on the line, Jerry Tagge engineered the game-winning drive. It was a 53-yard march, and the junior quarterback kept it alive with a pair of crucial third-down passes. The first went for 14 yards to end Jerry List. The other was good for 24 yards to fullback Dan Schneiss, whose grab over the middle gave NU a first-and-goal at the OU three. Two plays later, Tagge scored from a yard out to make it 28-21 with 7:42 remaining.
This time, the Sooners couldn't answer, and Nebraska appeared ready to salt the game away after Doug Johnson, subbing for the injured Willie Harper, stopped Joe Wylie on a fake punt at the OU 26. But Paul Rogers' 37-yard field goal try with 1:25 left sailed wide right, setting the stage for the game-ending drama.
Nebraska's opponent in the Orange Bowl remained unknown Saturday night. Second-ranked Notre Dame also won narrowly, 3-0 over No. 7 LSU, and the Irish were mulling over their choice between the Cotton and Orange bowls. Ohio State locked up a Rose Bowl berth with a 20-9 victory over Michigan in a battle between Nos. 4 and 5.
---
SAVED SEARCHES
https://www.newspapers.com/search/#query=devaney&ymd=1970-11-22&p_place=NE
https://www.genealogybank.com/explore/newspapers/all/usa/nebraska?fname=devaney&lname=&fullname=&rgfromDate=&rgtoDate=&formDate=11%2F22%2F1970&formDateFlex=exact&dateType=date&kwinc=&kwexc=
CAN DROP INVISIBLE TEXT HERE
---
---
---